The scam is you are paying for it! Partners in the biggest of the Big 4, PwC, have been getting paid between $380k to $3.9m, according to documents seen by the AFR's Ed Tradros. And that's going up. Taxpayers are funding this party because EY, PwC, KPMG and Deloitte picked up $1.7bn in government consulting work during 18 months of the Pandemic.
Thanks to government privatisation of Australia's bureaucracy, consulting has become the most lucrative revenue stream for the Big 4, who are all prolific donors to the major parties.
But that's not all. As providing tax advice to the world's largest companies is one of their three main business lines – audit is the other – they help to stem the flow of corporate taxes to the federal coffers at the same time they are quaffing from them. Now *that* is a scam.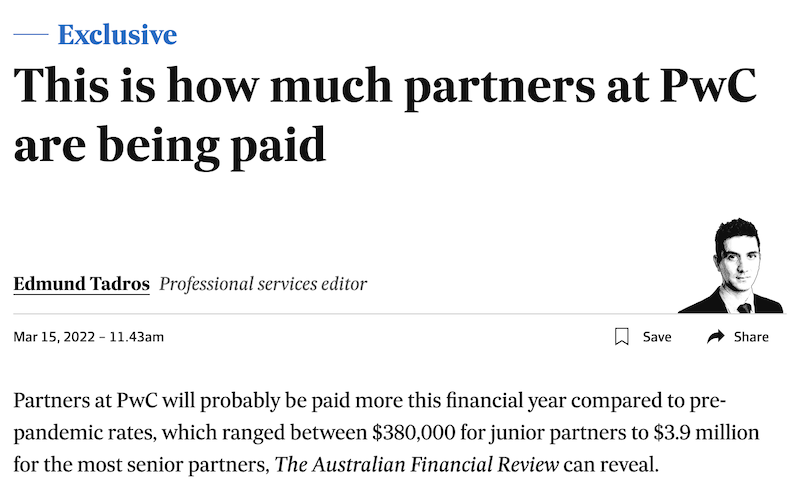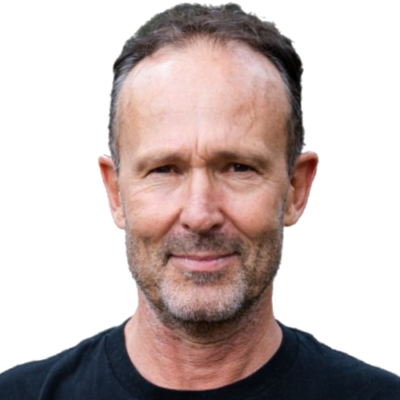 Michael West established michaelwest.com.au to focus on journalism of high public interest, particularly the rising power of corporations over democracy. Formerly a journalist and editor at Fairfax newspapers and a columnist at News Corp, West was appointed Adjunct Associate Professor at the University of Sydney's School of Social and Political Sciences.