Medicare data indicates doctors are performing circumcisions on females, many under the age of five. Health authorities are claiming a computer error but an investigation by Tasha May has found alarm among community groups.
Medicare data indicates that doctors are performing circumcisions on females.
Data publicly available on Services Australia's website records that between July 2013 to July 2021 there were 1,836 claims made under the Medicare code for the circumcision of the penis but recorded for female patients. Over half of these claims were for girls under 15 years of age.
Most claims came from NSW, but high numbers also emerged in Victoria, Queensland, South Australia and Western Australia.
All states and territories have enacted criminal legislation prohibiting female circumcision, known more commonly as female genital mutilation (FGM). However, Khadija Gbla, a survivor of FGM and Director of Ending FGM Australia, says it's a fact that FGM does still occur in Australia and that a conservative estimate suggests that 11 girls a day are at risk.
Gbla said she would not be surprised if some are subsidising the practice under Medicare as "we know Medicare fraud occurs" and the high numbers of occurrence appear "too much for it to be a coincidence."
The Ethnic Council of Shepparton conducted an investigation into whether licensed medical practitioners in Victoria were participating in FGM by going to several male circumcision clinics and GP clinics across the state with a community member pretending to enquire about female circumcision.
Betul Tuna, Project Officer for the Ethnic Council of Shepparton, said that their investigation found several male circumcision clinics entertained the idea of performing the circumcision on females while other clinics directed them to home circumcision avenues.
One practitioner in a male circumcision clinic described a type 2 FGM, agreed to perform the procedure and drew the procedure on paper, asking "so this is what you want removed?"
Their findings were reported to the police, but there was not enough legally admissible evidence for prosecution.
Michael West Media asked the Department of Health for an explanation of why the official data reflected practices that are illegal in Australia.
The Department of Health responded that data analysis had found that the female circumcision services recorded on the Medicare benefits schedule "were the result of coding errors."
The Department of Health offered the explanation that "the majority identified as newborn male circumcision services being assigned to the mother's Medicare card prior to the baby being registered for Medicare."
However, this explanation failed to explain why the data showed 40% of females processed under these items were under 5 years of age.
Dr Olayide Ogunsiji, an FGM researcher at Western Sydney University, said "to me it's not a coding error and can't be explained away as such."
Ms Gbla questioned why there has not been more investment in investigating the issue, "even if one child, one little girl, represented in these statistics underwent FGM, that should have been enough to look into this."
FGM has irreversible lifelong consequences, Ms Gbla said, from heavy painful periods to infertility, and in some cases causes death.
Does the Health Department care enough?
When Michael West Media followed up on the initial response, asking the Department to specify how the data analysis was conducted and if the analysis investigated each case individually, no answer to these questions was provided.
The Department instead responded that "Medicare Benefits Schedule (MBS) rebates are not payable for female genital circumcision under any circumstances" and highlighted that "Services Australia administers Medicare and is responsible for the integrity of Medicare data, including the publication of Medicare statistics on its website."
When we made a third enquiry asking the Department to commit to withdraw and correct this data if it was indeed "coding errors" as they said their own data analysis found, the Department refused to respond. The enquiry received no response whatsoever.
Dr Ogunsiji believes "it goes beyond a coding error" and that there is the need for a thorough investigation to definitively rule out the possibility FGM is occurring.
"I looked at the data very closely and I saw that it is recorded across all Australian states except the Northern Territory."
Dr Ogunsiji said the fact that official government statistics reflect FGM occurring is not only extremely concerning in its immediate implications, but it also doesn't present a good image of Australia in the global community. She highlighted Australia is one of the signatories of the United Nations' Sustainable Development Goals, the fifth goal of gender equality which identifies elimination of FGM by 2030.
"If they care about the issue and understand the implications of what their record is showing, they would have conducted a thorough investigation."
"They should provide assurance that they have investigated it, found out it's an error, withdrawn wrong statistics and put up the right ones. Otherwise, it is not acceptable they they say it's a coding error." Dr Ogunsiji said.
A larger problem that sits at the intersection of gender and race
Ms Gbla said "if there's a chance that Medicare codes are being misused to commit a crime," the lack of government investment in investigating the issue does not surprise her as it's in line with the lack of investment in Australia's overall strategy towards combatting FGM.
"In Australia we have laws but it stops there. We don't have a preventative strategy."
Ms Gbla says there has to be more investment in prevention, as once the crime is committed, legal repercussions can't change the irreversible physical and psychological harm done to the victim.
As one example of the lack of preventative measures, she highlights the fact that Victoria is the only state or territory in Australia where FGM is mentioned in child protection guidelines.
In contrast to the lack of preventative strategies in place to protect against FGM, Ms Gbla highlights that immediate action was taken with the "one-punch laws" introduced in NSW and a whole section of Sydney shut down to remedy men's violence against men.
The difference between the action taken on coward punches and FGM, Ms Gbla highlights, is the perceived victim's gender and race.
In Nikolai Gogol's satirical short story, 'The Nose', a man wakes up to find his nose missing. He wishes to place an ad in a newspaper, but the newspaper clerk is unhelpful – after all, it's not his nose that is missing.
Ms Gbla said "FGM is put in the 'too hard' cultural basket, instead of being treated like all other forms of child abuse and violence against women. And the impact of that is that little girls are being left unprotected, and that's the saddest part for me. That is what breaks my heart."
"If a white child was at risk of being abused, you'd never make the argument it's their culture."
What's more, Ms Gbla highlights that that the practice and definition of FGM is not limited to any one culture. It covers any kind of cutting to the female genitalia performed for non-medical reasons and is unfortunately practiced on every continent except Antarctica.
"The history of FGM in the west gets suppressed," Ms Gbla says, citing the condition of "hysteria involved cutting women's clitorises left right and centre" while labiaplasty remains a modern iteration of FGM.
"Violence against women and child abuse doesn't discriminate, but we discriminate," Ms Gbla said.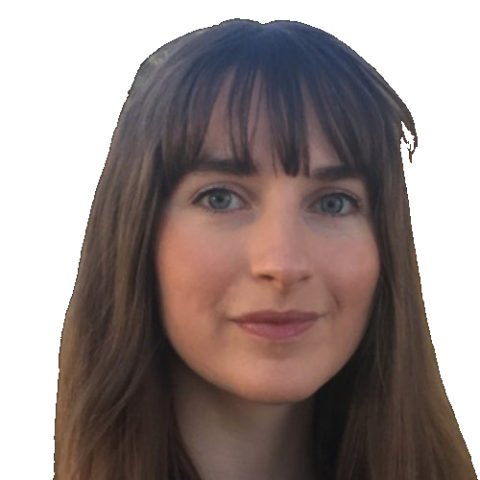 Natasha graduated with an undergraduate degree in English literature from the University of Cambridge in June 2019 and is currently studying a Master of Journalism at the University of Technology Sydney.