A rogue government researcher, protected by a shadow minister, abetted by government-funded solicitors and left free to roam wild by his superiors. Why has Canberra's busiest "CCP watcher" – and his vexatious legal team – suddenly gone mum? One of their victims, Michael West, reports.
For the second time in as many years, it appears Parliament House's most notorious social media poster has stopped. The Department of Parliamentary Services (DPS) has neither confirmed nor denied the identity of prolific anti-China Tweeter "Matsalleh Merah" but within days of questions being put to both the DPS and Canberra lawyers MV Law, the Twitter account and its political commentary of more than 7,000 posts was gone. 
The question asked of DPS and MV Law (formerly called Meyer Vandenberg) was simple. Is Matsalleh Merah an alias for parliamentary librarian Geoff Wade, who in 2021 cost taxpayers hundreds of thousands of dollars in legal fees unsuccessfully defending a Federal Court claim for defamation and copyright breach?
That case was brought by independent journalist, and former MWM contributor, Marcus Reubenstein after Wade had used government resources to launch a social media campaign falsely alleging Reubenstein was a CCP-funded foreign agent. 
The Twitter account from which Wade launched those publications (@geoff_p_wade) has also fallen silent.
Reds under the beds
Nine Newspapers called him a "relentless" Chinese Communist Party watcher. To MV Law he's apparently a valued client on whose behalf they've been even more relentless in bullying part-time primary school teachers and elderly retired public servants.
Both publicly, and it appears privately, Geoff Wade is the "go to guy" for dirt on anybody he views as being too close to China – which could easily mean scoffing down one too many dim sims at a Chinese New Year banquet.  
War enthusiasts in the security establishment, nuclear submarine aficionados, China-bashers in the mainstream media and the weapons merchant lobbyists at ASPI (Australian Strategic Policy Institute) all rely on Wade for their daily dose of anti-Chinese medicine. 
Wade's campaign of nearly 60,000 scattergun Tweets targeting any event or person with a whiff of China connections began in July 2014. Apart from his social media activity, he's written numerous reports for the military and weapons maker funded ASPI, and media outlets such as the ABC. All the while never disclosing he's a government employee; his ASPI profile page identifies him as an ANU researcher.      
In February 2021, Reubenstein wrote a piece published by this journal and two other publications, revealing Wade was employed in the Australian Parliamentary Library and was seemed to be running a full-time political commentary at the expense of taxpayers. By that time a High Court ruling [Comcare v. Banerji] had been used as the basis to terminate the employment of other public servants for social media posts of a political nature. Not so, our Geoff from DPS. 
Our reporting was legitimately in the public interest and 100 percent accurate. The story was also covered by the former éminence grise of the public service, John Menadue. Menadue had been chief political adviser to both Gough Whitlam and Malcolm Fraser, as well as chief executive of Qantas, and of News Corp in Sydney, and Australia's ambassador to Japan. He now runs the Pearls and Irritations website where the Reubenstein story ran.
A follow-up report was written by Reubenstein, exposing the fact that Wade had also published photographs of 7-year-old children from a Canberra Chinese language school on his Twitter feed, along with details, including class times and locations where the children could be found. 
Despite those actions being referred to the Australian Federal Police, Liberal senator James Paterson used parliamentary privilege to applaud Wade's efforts, while claiming to have evidence Wade was the victim of a "foreign state-backed campaign" [ergo, Reubenstein, John Menadue and MWM were Chinese agents]. 
Paterson has refused numerous requests to repeat his comments outside of parliament and the Hansard extract was destined to be dead and buried.
Cue the ambulance chasers
It was all but dead as a story; but not quite for Canberra lawyers MV Law (then known as Meyer Vandenberg). Partners Alisa Taylor and Archie Tsirimokos, along with Special Counsel Courtney Noble, fired off five defamation threats ostensibly based on little more than the fact Wade's ego had been damaged. 
In total, MV Law has raked in $23.19 million in federal government contracts; $574,615.73 of those tenders were awarded at the very same time it was being retained by a federal government employee to threaten financial ruin upon five private citizens. 
The Canberra firm has refused multiple requests to explain why it would take on a raft of separate defamation actions, potentially exposing it to millions of dollars in costs, from an individual without any apparent means to pay. Wade's only asset of substance appears to be his residence in the Canberra suburb of Weston, jointly owned with his wife.
MV Law's claims had little prospect before the courts, however, it could be argued Reubenstein and MWM were fair game. This publication, and the author of the articles, stood by the stories, ran a very public campaign against the legal threats and simply refused to be bullied.
School teacher and academic also targeted
Clearly, that was a fight MV Law didn't anticipate. So, they pointed their guns at part-time Chinese language school-teacher Suzie Cong who had posted to her four Twitter followers that Wade's malicious publishing of copyrighted images of the children at her school was an outrage. 
The damage he caused her was substantial. Parents were terrified to drop their small children off at classes, despite the Australian Federal Police having been alerted to Wade. 
The decent thing for MV Law to do was express contrition for what their client had put Cong, the school's children and their parents through. Instead, they piled in with a vexatious threat to effectively destroy her, and her family, both emotionally and financially … unless she gave Wade money and paid MV Law for its fine work. 
Threatening the volunteer staff of community language school seems at complete odds with what MV Law professes to be its stellar commitment to community causes. In 2017 Tsirimokos told, Canberra news website, Riotact, "Meyer Vandenberg [MV Law] takes its corporate citizenship very seriously … demonstrating that we 'get' that we have a more substantial responsibility to give back to the local community."
Their other soft target, the then 86-year-old John Menadue, former Secretary of the Department of Prime Minister and Cabinet, and founder of public policy journal Pearls and Irritations had simply posted two factual stories written by a reputable independent journalist, but MV Law was just as merciless in its pursuit of him. 
This publication attempted to negotiate with MV Law on Menadue's behalf. We pleaded it was unreasonable and extraordinarily heavy handed to threaten Menadue for simply posting articles written by somebody else. An offer was made to delete the articles, in return it was asked that a distinguished retired public servant be released from their threat. 
MV Law refused, taking the Nuremberg Trial Defence—that it was only following orders (we are still not really sure from whom). Ultimately Menadue was forced to pay his own lawyer to negotiate a settlement which amounted to a retraction and a "no apology" apology, conceding Geoff Wade's feelings had been hurt.
Smears on Pearls
While the release signed by Wade and Menadue is a confidential document, which MWM has not viewed, these typically contain non-disparagement clauses. Menadue has held up his end of the bargain, but an examination of his entire Twitter archive reveals Wade's pursuit of Menadue has been ruthless and carried on well beyond the signing of that agreement.
In total, Wade has made nearly 50 publications in relation to Menadue, the bulk suggesting he's acted contrary to Australia's national interests. From the sheer volume of publications, it is apparent that Wade has not simply commented on Menadue, rather operated a deliberately targeted, and ongoing, smear campaign against him.  
This poses two questions. Does Menadue have grounds to sue Wade for breach of their settlement? And is the Commonwealth exposed to litigation as the most recent disparaging publication was made just six weeks ago during DPS office hours? 
While the DPS was not party to the agreement between Wade and Menadue, it is fully aware of the agreement and subsequently facilitated Wade's ongoing disparagement by providing him the taxpayer funded resources to do so.
DPS breaches?
A bigger issue which the Commonwealth's lawyers might already be considering is whether Departmental Secretary Rob Stefanic has, if only unwittingly, breached the Public Governance, Performance and Accountability Act 2013 which makes heads of departments and agencies directly accountable for mismanagement of financial resources.
Section 102 (1) (a) to (c) of the Act deems the "accountable authority", in this case Stefanic, is responsible for ensuring the "proper use and management of public resources… proper accountability… [and] risk and oversight management." 
Stefanic was required to personally represent the DPS as Second Respondent in Federal Court litigation brought against Wade; he was aware Wade had made almost 30,000 social media publications using departmental resources; and on 3 August 2022 he personally signed off a new social media policy which specifically addressed the issues raised in the Federal Court proceedings. 
Against this backdrop, it seems nobody in the Parliamentary Library deemed it necessary to monitor the activity of one of the most prolific social media posters in the nation's capital, the man who'd just cost taxpayers hundreds of thousands of dollars in legal fees for defamation and copyright infringement. 
The DPS social media policy is comprehensive, there are nine clauses pertaining to personal use of social media and Wade has arguably been operating in breach of all of them. Clause 18 is unambiguous, warning employees against "relying on anonymity or pseudonyms for protection and prevention of potential breaches." 
The rise and fall of Matsalleh Merah
The birth of Wade's apparent alter-ego, Matsalleh Merah, is hardly shrouded in mystery. The Twitter account was activated at 42 seconds past 8:30pm (UTC) on 20 February 2021, the day after public revelations that Wade's anti-China political commentary was being taxpayer funded. 
As for the choice of name, "Matsalleh" is a derogatory Malay term for white man; "Merah" is the Malay word for red. A white man in front of red, it hardly takes Sherlock Holmes to put two and two together.
Supposedly a Malaysian-based account, its followers are heavily skewed towards Canberra – three out of the first four people to follow Matsalleh Merah were analysts from the anti-China ASPI. The account's followers read like the who's who of China hawks, including Senator James Paterson, anti-China academics and a swathe of Canberra security, defence and China correspondents. 
Geoff Wade followed Matsalleh and Matsalleh reciprocated; and it would hardly be coincidental that Matsalleh also followed the Australian Parliamentary Library Twitter account.
The subject matter of this alias account, its style and use of grammar are precisely that of Wade. Most problematically for the DPS is the majority of its 7,000 plus publications – up to 25 on a typical day – were made during office hours.   
In responding to questions, DPS Secretary Rob Stefanic said, "Parliamentary Library research staff primarily provide advice and research products directly and confidentially to parliamentarians."
Though public servants and parliamentary staff are employed under different Acts of Parliament, their legislated Codes of Conduct are virtually identical. The Australian Public Service Commission has strict guidelines, and imposes severe penalties, for the misuse of information gathered by Commonwealth employees in the course of their duties.
If, as Stefanic asserts, Wade's primary role is undertaking confidential research, this begs the question: why is he publishing confidential government research on social media?    
The release of information without authorisation, even if it is not confidential, can constitute a breach under Section 13 (10) of the Parliamentary Services Act 1999. The same section of the Act states employees do not have immunity from other laws, for example the Copyright Act. 
Briefing journalists on background
A greater legal issue might emerge from unsubstantiated allegations that Wade has provided background research, produced in the course of his work, to a number of journalists. 
Though it's not clear whether this is part of any current investigation, it is believed the DPS has been made aware of the names of at least two senior News Corporation journalists allegedly provided with research reports relating to individuals engaged with the Chinese-Australian community. Those journalists are connected with both the @geoff_p_wade and @MatsallehMerah Twitter accounts.  
Geoff Wade and lawyer Alisa Taylor declined to respond to questions from MW Media. DPS Secretary Rob Stefanic responded to a question about Wade's normal duties and told MW Media he is "making enquiries" as to whether his department had knowledge of, or gave authority to, Wade's office hours social media publications.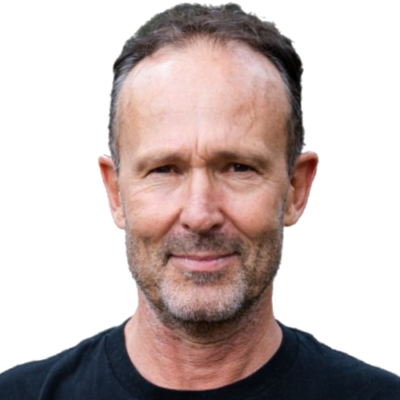 Michael West established Michael West Media in 2016 to focus on journalism of high public interest, particularly the rising power of corporations over democracy. West was formerly a journalist and editor with Fairfax newspapers, a columnist for News Corp and even, once, a stockbroker.