Another kick in the guts for the local screen industry as Stan, owned by Nine Entertainment, chaired by Liberal Party stalwart Peter Costello, is exempted from local content rules and foreign streaming giants such as Netflix are structured to skirt them too. As for the Coalition's supposed rescue package for small players it is simply Kafkaesque and designed to fail. Elizabeth Minter reports.
Beyond its cultural benefits, the combined arts and screen industries provide a huge benefit to the economy. As noted in a recent briefing paper by The Australia Institute "Economic importance of the arts and entertainment sector", the arts and screen sectors employ 193,600 Australians and create nine jobs for every $1 million in turnover, compared to just 0.25 jobs in the oil and gas extraction sector and a paltry one job in the construction industry.
And while the oil and gas industry, which employs just 28,200 people, was given $300 million in subsidies as part of the Coalition's JobMaker plan, much of the lifeblood of the arts industry was excluded from JobKeeper support because they were employed largely in short-term casual and contract roles.
JobSlayer: gas giants grab $300m subsidy then axe 3000 workers
And the Coalition government is piling on the pain to solidify the mainstream media hegemony.
The $40 million in handouts to Rupert Murdoch's Foxtel to cover women's sport over the past few years has received widespread criticism. Then last September the Coalition announced it would cut Foxtel's Australian local content requirements from 10% to 5% during a time when its subscriptions were growing. Just when the local industry desperately needs to create jobs  .
And now the Coalition is giving an effective free ride to the video-on-demand (VOD) streaming services, including Nine Entertainment's Stan, Netflix, Amazon Prime, Disney+, Apple TV and the soon to launch Paramount Plus. These services rake in more than $2 billion in subscriptions from Australia, pay very little tax, and barely commission any Australian programs, particularly children's shows.
Other major countries are requiring the VOD services to spend between 20% and 45% of subscription revenue on locally produced content. Yet Communications Minister Paul Fletcher is proposing that just 5% of the Australian subscription revenue be spent on local production.
However, that 5 per cent is likely to raise very little because of the way companies are structured. Multinational Netflix, for example, puts all its billing through its Netherlands-based subsidiary.
The Financial Review estimated Netflix's revenue from Australian subscribers at between $670 million and $1.2 billion for the 2019 calendar year. However, it reported just $17.3 million in revenue and a profit of $854,695.
Do the maths
While 5% of the lower end of the estimate $670 million subscription revenue would raise a healthy $33 million to go towards the local industry, 5% of the actual reported revenue of $17.3 million is just $850,000 to be spent on local content. Far less than the production costs of one show.
And if the other streaming services follow suit, 5% will raise a fraction of what the streaming services should spend on local production.
And Communications Minister Paul Fletcher is exempting Stan from even the paltry 5% local content quota.
The Coalition government seems to be arguing that because Channel Nine – alongside Channels Ten and Seven – is required to broadcast 55% Australian content between 6am and midnight, Stan should be exempt from further local content quotas.
That is complete nonsense. Stan is a separately owned entity and its requirements are separate from Nine's requirements.
Michael West Media put a series of questions to Minister Fletcher but is yet to receive a response.
Terrible precedent
The exemption also sets a terrible precedent. Paramount Plus is owned by ViacomCBS, which also owns the Ten Network. What would stop Paramount Plus from arguing that it should similarly be exempt from the 5% local content quota?
The measly 5% content quota will also hamstring the local industry's ability to participate in international collaborations. Australia has regularly co-produced shows with countries including the UK, France, Canada, Ireland and Germany.
For these international co-productions, each producer is typically required to raise at least 30% of the total production budget from their own territory. The low quota of 5% means that Australian productions will struggle to raise enough money to be able to participate, with disastrous effects.
Support goes overseas
In another kick in the guts to the local arts industry, Minister Fletcher announced a $439 million incentive package for overseas productions to shoot in Australia.
While this provides some short-term work for local crew it excludes key creative roles – directors, writers, script editors, composers, artists and designers. No intellectual property will be retained in Australia once the shows are finalized.
Why apply the vast bulk of the financial support to overseas production houses?
The biggest blow to the creative industry occurred at the start of the Covid-19 lockdown, with the suspension of the local content quota for children's TV productions. Six months later, on 30 September, Minister Fletcher made that suspension permanent, thereby ending a policy that had been in place for 30 years.
Free-to-air broadcasters get their wish
Ever since local quotas were introduced in 1989, the commercial free-to-air broadcasters have been lobbying to get rid of them. Without local quotas the networks have no obligation to produce local series.
In the five months since 30 September, commissions of children's TV series by the free to air broadcasters have all but dried up.
The future of a substantial number of children's production companies is now in severe jeopardy, with thousands of skilled staff thrown out of work. These companies would normally employ upwards of 150 people on each production.
In a supposed remedy, Minister Fletcher gave $20 million to the Australian Children's Television Foundation and $33 million to Screen Australia for the entire film and television industry.
However, these funds aren't available until July, nine months after the cancellation of the quotas, which followed a six-month period of suspension of the quota. For the industry, the remedy is simply too far down the line. And in a Catch-22 move that defies logic, to access funding, a production must be commissioned by an Australian broadcaster, a streaming service or similar. But without adequate quotas, productions will not be commissioned. Companies are stumped.
Kids deserve better
As to what will happen next, the UK provides a template. In 2003 it cancelled its children's content quotas. More than 90% of its children's production industry went out of business including Cosgrave Hall, the UK equivalent of Disney, which had been around for decades.
The children's media market in Australia is significant, with kids comprising approximately 20% of our population. They should grow up experiencing Australian stories that reflect their culture in the media they consume, not stories with an American or British flavour, for example.
And even if quotas are imposed upon the streaming services, the kid's entertainment offerings, aside from ABC Kids, will reside behind paywalls.
The gutting of the screen industry to the benefit of the mainstream media – particularly Nine Entertainment – is particularly galling when you consider the media's copious profits thanks to the lockdown, and the extraordinary corporate welfare in which they have been only too happy to indulge.  It also comes on top of the News Media Bargaining Code, which is set to prop up the old mainstream media players.
Nine Entertainment reported a half-year profit of $181.9 million, up 79% on the previous year. Nine's corporate welfare for the six months to December adds up to $17 million in JobKeeper payments, plus $10 million saved when the government waived spectrum fees. Nine paid back $2 million in Jobkeeper payments.
---
Editor's Note: The Communications Minister and regulator ACMA are yet to respond to questions from Michael West Media as to Rupert Murdoch's News Corp shifting offshore the company which controls monopoly pay-TV provider Foxtel – to the secrecy jurisdiction of Delaware. A series of questions was also put to Minister Fletcher regarding this article but Michael West Media is yet to receive a response.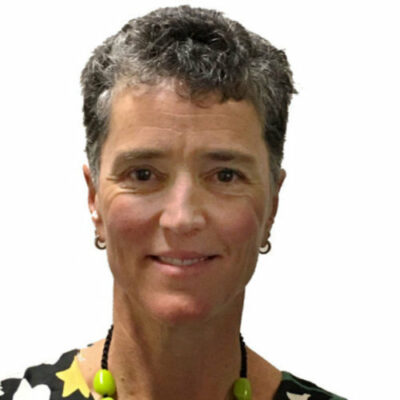 A 30-year veteran of the mainstream media, Liz was the editor of Michael West Media until June 2021. Liz began her career in journalism in 1990 and worked at The Age newspaper for two 10-year stints. She also worked at The Guardian newspaper in London for more than seven years. A former professional tennis player who represented Australia in the 1984 Los Angeles Olympics, Liz has a Bachelor of Arts and a Bachelor of Letters (Hons).