Just two days out from Christmas, our corporate regulator had its OJ Simpson moment, losing what seemed to be the unloseable court case, the prosecution of Gold Coast funds impresario Peter Drake.
Now we know that one can help oneself to a $16 million loan from one of the investment funds one manages on behalf of other people, lend it straight to a company which one controls in Hong Kong, and when one's suite of funds is frozen and liquidated, face no reckoning.
Likewise, directors of Peter Drake's LM Asset Management and its compliance people – are away with impunity. A billion-dollar suite of funds scattered to the four winds – tens of millions in loans ripped out to Drake himself before it blew up – and nary a conviction.
There it was, entombed in the schedule of Australian Securities & Investments Commission media releases , December 23:
"The Federal Court has today found that Peter Charles Drake, Francene Maree Mulder and Eghard van der Hoven did not breach their duties as directors of LM Investment Management Ltd (LMIM).
"ASIC had alleged that Mr Drake used his position to gain an advantage for himself and that each of the former directors of LMIM breached their director's duties by failing to act with the proper degree of care and diligence regarding transactions …"
We had sounded the warning bell in mid-2012 as the LM funds were icing over and directors were bailing out:
LM hit the wall less than a year later and has proven the inevitable fee-fest for lawyers and liquidators. Some 12,000 investors left in the lurch, some $800 million in savings.
Besides the $16 million lent to Peter Drake's private Hong Kong company from one of the funds, another $30 million in loans was made from another LM entity, LM Administration (LMA).
This management entity even received about $14 million in "pre-paid income" from six of LM's funds. We are talking fees in advance that is, before any service was provided.
Worse, while investors were locked in to frozen funds during 2010 and 2011, the income to Drake's LMA actually shot up 118 per cent, from $9.5 million to $20.8 million; an explosion in management fees at a time when there should have been no fees.
Meanwhile, some financial planners were paid 3 per cent commissions per annum – three years upfront that is (so almost 10 per cent cash) – for tossing their clients' life savings down the tube.
It is hard to see how LM directors complied with their duties but ASIC's expert witness in the Federal Court was criticised for being evasive and delivering "preposterous" testimony. So they lost.
ASIC's case centred on the claim that Peter Drake used his position to gain an advantage for himself and that directors failed to "act with the proper degree of care and diligence regarding transactions involving the LM Managed Performance Fund (MPF).
Again, hard to see how you could argue with this proposition. And now, as Gold Coast entrepreneurs beaver away on their next generation of "funds" their fears of regulators and courts, their fears of reprisals, all will be mollified.
Still, the business lobby – the likes of the Australian Institute of Company Directors (AICD) – will persist with its claim that being a director holds too much risk – and therefore directors ought to be paid more and subject to less regulation.
In a de facto sense, there is almost no regulation, at least none to fear, as long as you are a big player. The greatest risk, apart from paper cuts and the odd blow to reputation, is probably a red-wine-jus spill on one's Gucci tie at an upmarket CBD nosherie.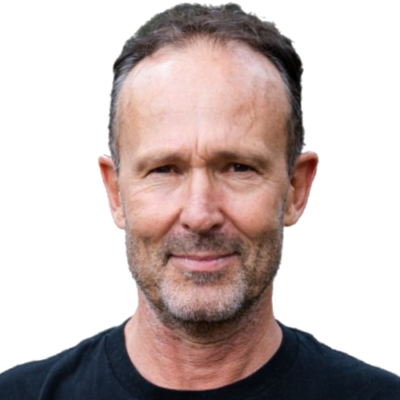 Michael West established michaelwest.com.au to focus on journalism of high public interest, particularly the rising power of corporations over democracy. Formerly a journalist and editor at Fairfax newspapers and a columnist at News Corp, West was appointed Adjunct Associate Professor at the University of Sydney's School of Social and Political Sciences.