Foreign Affairs Minister Penny Wong has all but confirmed in Parliament the government is doing nothing to bring the world's foremost political prisoner home. What's the scam with "quiet diplomacy"?
Despite claiming the government is deploying "quiet diplomacy" to urge the US to free Julian Assange, and despite the government committing to a $368b spend on submarines – the biggest transfer of public money in Australia's history – to US and UK weapons makers, there is no evidence whatsoever that our elected representatives have even muttered one word on the matter.
Thursday at 2:14 pm, Senator Shoebridge stood up in question time and asked Senator Wong a question about Julian Assange. He asked whether Prime Minster Anthony Albanese had used the opportunity created by the March 14, AUKUS 'Kabuki Show' to lobby for the release of Assange.
Senator Wong did all things possible to avoid having to say "no."
Shoebridge acknowledged the implied "no" when he asked further:
How could a conversation between President Biden, PM Albanese and PM Sunak, which he was in just two weeks ago, not be the most important kind of quiet diplomacy to use to free Julian Assange? And why wasn't it used?
Wong again ducked and weaved and then said, "We are doing what we can between government and government, but there are limits to what that diplomacy can achieve."
Two and half hours later, in the last working minute of the day that Parliament was set to rise until May, the Department of Foreign Affairs sent me the response to an FOI request for "all cablegrams sent between the Department of Foreign Affairs and Trade and the Embassy of Australia, Washington DC, since 24 November 2022 that relate to Julian Paul Assange". They advised:
Thorough searches conducted by the Consular Operations Branch and the United States, United Kingdom & Canada Branch found no documents.
The scam is, that while the government purports to be working quietly in background on the release of Julian Assange, the reality is that they are doing nothing.
It's disgraceful deceit.
"Let's drop this now": calls rise for Albo to ask Joe Biden for release of Assange in tonight's AUKUS talks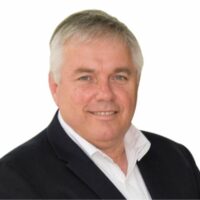 Rex Patrick is a former Senator for South Australia and earlier a submariner in the armed forces. Best known as an anti-corruption and transparency crusader - www.transparencywarrior.com.au.