The Australian Senate's Privileges Committee, oft described as its most 'powerful' body, has found Australian Tax Office commissioner, Chris Jordan, not in contempt of the Senate for refusing to release the data on large companies who received JobKeeper payments reports Callum Foote.
Australia's slide into corporatocracy continues apace. Executives of oil giant Exxon flat out lied about their tax havens to a senate inquiry and were not sanctioned. Not even a slap on the wrist. Now the senate's Privileges Committee has allowed the Tax Commissioner to thumb his nose at the Senate by by refusing to release JobKeeper data.
The snub, backed by the government, may mean the end of efforts by Australian politicians to shed light on the greatest transfer of wealth in history from taxpayers to large corporations, some $40bn squandered in hand-outs to foreign multinationals and large Australian entities which did not suffer the requisite fall in income to deserve the subsidy. Worse, many recorded record profits and slotted dividends to shareholders and pay rises to executives.
Chaired by Labor's Senator Deborah O'Neill the Privileges Committee has decided to uphold Australian Tax Office (ATO) Commissioner Chris Jordan's refusal of a Senate Order to release the names of companies with a turnover above $10 million which received JobKeeper payments.
The report into the "Matter of possible contempt – Commissioner of Taxation" was tabled in the Senate at the close of business on Tuesday.
The matter of contempt stems from Jordan's refusal to obey two orders put to him by Senator Rex Patrick in August this year. Patrick, along with his fellow cross-bench and Greens senators, had been pushing to have the identities of large companies who got JobKeeper revealed. The Government had wanted to keep their identities suppressed.
In a statement to parliament, Rex Patrick said, "No action is to be taken against the defiance of a Senate order. The Committee acting outside of remit has made a compromise with the Commissioner that he will supply information about JobKeeper recipients in a way that he claims will allow the Senate to fulfil its accountability function, whilst excluding details that would identify entities that received JobKeeper.
"So we're likely to receive a list that has no company names on it. How pathetic. But that's what the Privileges Committee has come to. I'm not surprised Liberal senators have signed up to this, but I expected better from Labor."
Patrick told Michael West Media the privileges committee had "gone to water, with Labor members too afraid to defend the rights and privileges of the Senate that were obtained over centuries in the UK. Too afraid to stand up to the executive government. The Senate was weakened yesterday.
"Journalists often refer to the committee as the "powerful Senate Privileges Committee". In the interests of accuracy they should change that from 'powerful' to 'piss-weak'."
Coalition, and now Labor, want JobKeeper secrecy
Treasurer Josh Frydenberg and the Government intervened in the matter in August this year by attempting to raise their own public interest immunity claim on behalf of Commissioner Jordan against the Senate order.
Frydenberg said at the time: "In good faith and in full compliance with the laws at the time, Australian citizens and businesses have provided information to the Commissioner of Taxation for the purposes of accessing Government support during a national crisis. They did so with the Australian Government's public and explicit assurances to them that it would maintain confidence in the data they provided, consistent with the tax secrecy laws that apply".
The Privileges Committee, for its part, noted that it was "problematic for a minister to direct an independent statutory officer not to provide information required by the Senate. To do so would potentially misconstrue the relationship between the Treasurer and the Commissioner."
Ultimately, the Privileges Committee has not found Jordan to be in contempt of the Senate as his refusal was found to be grounded in "genuine concerns related to the administration of the taxation system rather than an attempt to shield government policies or administration from effective scrutiny".
This is not the first time the Senate has been maligned.
In 2015, ExxonMobil bosses were asked to disclose their relationships between ExxonMobil Australia and other Exxon companies overseas, tax haven connections in other words.
When asked to provide this information, they failed to disclose that their parent company in Australia was 100 per cent owned by a Dutch entity which is in turn owned by a company in the Bahamas. The fact that the entire asset base in Australia is effectively controlled by a secretive entity in the Caribbean was not disclosed. ExxonMobil's executives were not held in contempt of the Senate then either.
It was later revealed that Exxon was in the middle of an eight-year tax holiday and did not expect to pay any corporate tax until 2021.
Exxon has paid no income tax on $56bn of total income over six years, according to ATO disclosures and is expected to pay no tax for years to come.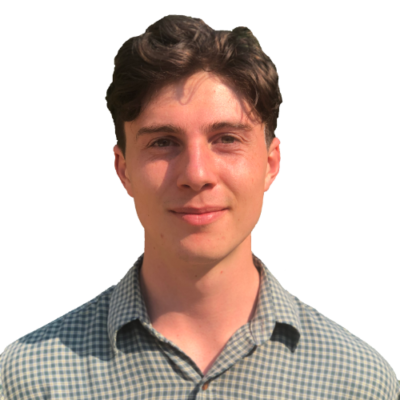 Callum Foote is a journalist and Revolving Doors editor for Michael West Media. He has studied the impact of undue corporate influence over Australian policy decisions and the impact this has on popular interests.