Financial Services | Liberal Party | Revolving Doors
Josh Frydenberg is the former member for Kooyong. He served as the treasurer of Australia and the deputy of Liberal party from 2018 to 2022. Two months after losing his seat in the 2022 federal election to teal independent candidate Monique Ryan, he accepted a role as 'Senior Regional Adviser for Asia Pacific' at investment investment bank Goldman Sachs.
Parliamentary
Elected to the House of Representatives for Kooyong, Victoria, 2010. Re-elected 2013, 2016 and 2019. Defeated at general elections 2022
Parliamentary Secretary to the Prime Minister from 18.9.2013 to 23.12.2014
Assistant Treasurer from 23.12.2014 to 21.9.2015
Minister for Resources, Energy and Northern Australia from 21.9.2015 to 19.7.2016
Cabinet Minister from 21.9.2015 to 23.5.2022
Minister for the Environment and Energy from 19.7.2016 to 28.8.2018
Treasurer from 28.8.2018 to 23.5.2022
Assistant Adviser to the Attorney-General, the Hon. D Williams, AM, QC, 1999
Adviser to the Minister for Foreign Affairs, the Hon. A Downer, MP from 1999 to 2001
Senior Adviser to the Minister for Foreign Affairs, the Hon. A Downer, MP from 2002 to 2003
Senior Adviser to the Prime Minister, the Hon. J Howard, MP from 2003 to 2004
Corporate
Director, Deutsche Bank from 2005 to 2009
Consultant at Deutsche Bank AG, 2010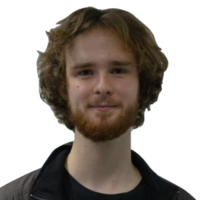 James is studying a bachelor of Communication (Journalism) at the University of Technology Sydney. He is a producer at 2SER radio and contributor at UTS's Central News.