Fossil Fuels | Labor | Revolving Doors
Federal Treasurer (Dec 1991-Dec 1993) Federal Minister for Employment, Education & Training (Jul 1987-Dec 1991) Federal Minister for Trade (Dec 1984-Jul 1987) Federal Minister for Finance (Mar 1983-Dec 1984)
Federal MP for Fremantle (Dec 1977-Feb 1994) Federal MP for Tangney, WA (May 1974-Dec 1975)
Non-executive Director Tiaro Coal (2012 – Present), Director, Genetic Technologies Director, Independent Director Cbus Super Fund (2012 – Present), MGM Wireless Co-Chair, GRACosway (2014 – Present) [2] Chairman, Sovereign Gold (2011 – Present), [3] Non-Executive Chair for:
Precious Metal Resources (2012 – Present)
Elders Rural Bank (1998 – 2006)
LawCentral
Integrated Legal Holdings (2000 – 2014)
Fortuna Funds Management
Retail Energy Market Company, SA & WA (2003 – 2009)
John Dawkins — https://www.smh.com.au/national/nsw/csg-industry-hires-wellconnected-staffers-20150515-gh2rg3.html 2 — Government Relations Australia (GRACosway) is a lobbying firm which acts on behalf of AGL, Halliburton Energy Services, and Idemitsu Australia Resources P/L, Oz Minerals Ltd, GE Australia, and KEPCO Bylong Australia P/L, amongst others. Dawkins in currently director of the company's Adelaide office. According to the Federal Government's register, seven of its seventeen lobbyists are former government representatives. 3 — Sovereign is a gold exploration company.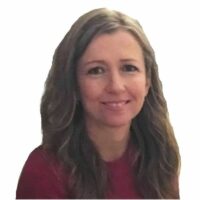 Simone Marsh was a senior environmental analyst with the Queensland Co-ordinator General. After filing her report on the environmental effects of the proposed LNG industry in June 2010, she walked out of her job and was not heard of again in the media until she testified as a whistleblower at the Queensland government parliamentary inquiry into Queensland government administration of Commonwealth government affairs in November 2014.