Fossil Fuels | Labor | Revolving Doors
Non-executive Director InfiniteWater (2016 – Present)
Non-executive Director Starflight Victoria (2018 – Present)
Chairman Lifeflight Commercial Companies (2018 – Present)
Minister for State Development & Trade (1998-2000)
Deputy Premier of Queensland (1998-2000)
Minister for Health (1995)
Minister for Transport (1995)
Minister for Business, Industry & Regional Development (1992-1995)
Qld MLA for Capalaba (1992-2001)
Qld MLA for Manly (1989-1992)
Executive Director, Australian Petroleum International Exploration and Development (2008 – Present) [1]
Director, British Borneo Petroleum Australia Limited (2003 – Present)
Owner & Executive Chairman, Enhance Corporate [2] (Jan 2001 – Present)
1 — https://www.linkedin.com/in/hon-jim-elder-faicd-32101036/.
2 — Lobbying firm acting for Clive Palmer's Queensland Nickel P/L (now bankrupt) and coal companies China First, Waratah Coal (both Palmer companies) and New Emerald Coal. Formerly lobbied for Chalco (Aluminium Corporation of China).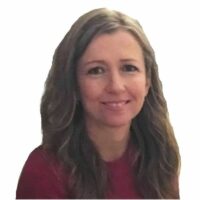 Simone Marsh was a senior environmental analyst with the Queensland Co-ordinator General. After filing her report on the environmental effects of the proposed LNG industry in June 2010, she walked out of her job and was not heard of again in the media until she testified as a whistleblower at the Queensland government parliamentary inquiry into Queensland government administration of Commonwealth government affairs in November 2014.