Scale Facilitation is in default in its takeover of Britishvolt. After a crime taskforce raid in Australia and failures to pay staff in the US, its chief executive, David A. Collard, remains defiant. Sean Johnson of Open Politics questions why PwC is getting paid when staff and creditors have been missing out.
The eulogies from Peter Dutton and Richard Marles have not aged well. Scale Facilitation, the company headed up by entrepreneurial ex-PwC partner, David A. Collard, has since been raided by tax authorities in Australia, had problems paying staff in New York and most recently, just last week, failed a final payment to close the deal to buy British batteries group Britishvolt.
To the chagrin of Britishvolt and its staff and investors, administrators from EY say Scale's subsidiary Recharge Industries has missed its final payment of £8.57million and is, "As a result … in default of the business sale agreement".
According to itvNews, "The Australian-American company that rode to the rescue of the failed Northumberland car battery business Britishvolt has failed to pay the final instalment in its purchase of the company".
Defiant, Scale Facilitation responded "we dispute we are in default".
Excuses, excuses
The excuses from Scale are running thick. We can now reveal that the company raided in June by the ATO's Serious Financial Crime Taskforce over an alleged $150 million tax fraud, has reportedly paid millions to PwC to provide tax advice on its Australian and UK businesses. 
Scale staff have been ropable. Since February, around 50 employees at Scale Facilitation's New York head office haven't been paid on time, with the CEO, ex-PwC partner David Collard, and HR initially blaming the problem on temporary "cut off" and "technical" issues with payroll. 
In his email to the "team" in late May, Collard had a new excuse: a lack of cashflow.
But hang on, a few staff wondered, if the company has no money, how was Collard able to sign a multi-million consulting contract with his old firm to provide tax advice, including on the acquisition of collapsed UK lithium-ion battery start up Britishvolt in February and Scale's R&D tax concession claims in Australia. 
Consultants first
Rich people doing rich people's things, one employee thought. Consultants before us. 
But in Collard's universe, PwC was helping the company increase its cashflow and ability to pay wages, telling staff that the firm had "validated" Scale's claim that subsidiary Recharge Production UK Limited, which acquired Britishvolt, was owed £5.5 million in Value Added Tax (VAT) receivables or refunds for VAT paid on invoices.
Collard also said he had executed a facility with a UK firm which finances VAT receivables, providing Recharge with advance payments for VAT refunds owed to it by HM Revenue & Customs.
Some of the funds from the UK were anticipated to arrive in the US that day, Collard claimed, and would be "rolled out across the US team in coming days." And to assure staff that funds would keep flowing, he said the facility was for 24 months, "which we can now tap as we need to each month following our monthly VAT submission in the UK."
New business was coming in too, Collard said. He had secured a US$ 90 million contract with a large Indian conglomerate in India, though he didn't say what Scale would be doing to earn such a big lick of money. Nor did he identify the Indian conglomerate which had "trapped" his cash.
Open Politics has been unable to find any publicly available information about Scale or Recharge Industries winning a contract in India or doing anything in the country apart from Collard registering Scale Facilitation Partners India Private Limited in August 2022 with the aim of manufacturing "electric motors, generators and transformers."
Funds on tap!
But back to the UK. How exactly has Collard tapped Recharge Production UK Limited for money for the US operations? According to Collard's own words, by establishing a UK subsidiary called Scale Facilitation Operations Limited and billing Recharge Production UK monthly for "the costs of our global work" in the UK.
Given Scale is being investigated in Australia for serious financial crimes and is in desperate need of cash, it's reasonable to ask whether the "global work", for which Scale Facilitation Operations is billing Recharge Production UK, complies with the UK's strict transfer pricing rules, which aim to prevent tax avoidance by requiring related parties to transact with each other as if the transaction was conducted between two unrelated businesses. 
In other words, related businesses can't agree higher prices for transactions to shift profits to lower tax jurisdictions. 
Questions can also be asked about whether Scale Facilitation Operations' UK parent company, Scale Facilitation Ltd (of which Collard is the sole director and shareholder, along with Recharge Production UK), complied with transfer pricing rules on any transactions with related parties in the UK, Australia and the United States. 
PwC UK, R&D and transfer pricing
And what about PwC, whose UK office was accused in a 2015 report by British MPs of promoting "industrial scale" tax avoidance by helping clients establish bases in the tax haven of Luxembourg? 
Did PwC's advice go beyond validating Scale's VAT claims to advising Scale on how to repatriate the funds associated with the VAT receivables back to the US without breaching transfer pricing rules in both the UK and US?
We don't know. Nor do we know whether Scale's UK operations form part of the ATO investigation. The ATO does not conduct raids lightly, or regularly.
The only hints of what the taskforce might be looking at can be found in media reports, with Murdoch mastheads reporting an alleged $150 million tax fraud has occurred across four Scale businesses and could involve the "misappropriation" of Australian Government grants or the misuse of the R&D Tax Incentive. 
But would misappropriating grants or inflating R&D expenses be enough to warrant a raid from the Serious Financial Crime Taskforce? After all, the taskforce focuses on matters like offshore tax evasion, illegal phoenix activity, cybercrime, and rorting COVID stimulus measures. 
Transfer pricing and R&D tax specialists have told Open Politics that while Scale's claims for government assistance might have triggered the ATO's investigation, the involvement of the taskforce suggests something much more serious is at play. 
As such, it's hard to think the taskforce won't be casting an eye over Scale's related-party transactions in the UK and elsewhere, and any advice PwC may have provided to the company, though Open Politics does not suggest PwC itself is being investigated. 
Scale's allocation of PwC's costs across its subsidiaries is worth scrutiny too. If PwC's advice related to the acquisition of Britishvolt, UK transfer pricing laws prohibit Scale from recharging PwC's costs to Recharge Production UK as a way of extracting cash out of the UK and into the US operations to fix its cashflow problems. According to sources, PwC's costs can only be allocated to Recharge Production UK if they relate to its operations. 
Meanwhile Scale's staff are still waiting to be paid – many are in the hole for over US$20,000 and can't pay their living expenses. And Collard has come up with yet another excuse in recent weeks for why he can't pay them: the pressure the business is under from the AFP raid. 
This cannot end well.  
David Collard and PwC were contacted for comment. Neither Collard nor PwC Australia responded, while PwC UK said it does not "comment on specific companies or clients." 
Trouble with Scale: Peter Dutton gets free flights to NYC, staff hit by pay delays, departures and tax raid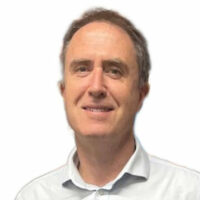 Sean Johnson is the founder of political transparency website Open Politics and a former federal ministerial adviser and public affairs consultant.