The rope is stretched more tautly than ever in the tug-o-war between the true believers and the sceptics in tearaway oil stock Interoil.
For some, especially the short-sellers on its share register, Interoil appears a gigantic con. Look no further than its connections with colourful Vancouver stock promoter Carlo Civelli, they say, and its perennial penchant for over-promising and under-delivering.
For others, Interoil is deadset cheap. It claims to have discovered an "elephant", as they say in the industry parlance; a gas field called Antelope 1 with a flow rate of 382 million cubic feet of gas and 5000 barrels of condensate a day – a world record no less. And that's just Antelope 1. Antelope 2, they claim, is even bigger.
Internet chat forums lit up again a few weeks ago when George Soros lodged a notice showing he had been selling down. Soros is savvy. What could that mean?
Only Interoil knows. The real key to oil and gas plays, particularly in remote climes like PNG, is complex technical data. Yes, Interoil has drilled a couple of wells in the jungle and lit up a massive gas flare or two, but how long would it burn for? How much gas was really there and was it technically feasible to extract it?
Critical information about the likes of on-gas flow rates is known only to a few – but it means the difference between a multi-billion dollar project and an expensive hole in the jungle.
Such are the costs and the technical challenges of developing a major gas project that the PNG government has insisted Interoil – which has a market cap of $2.7 billion – team up with a multinational player to develop its project. To that end, Interoil boss Phil Mulacek has brought aboard UBS, Morgan Stanley and Macquarie as advisors to find this partner and the capital.
Besides the purportedly humungous gas field Interoil also promises to build an LNG plant to process the gas at a cost of $6 billion to $8 billion. It is one hell of a project to pull off.
The problem is … which project?
It has been a week of comedy and confusion in Papua New Guinea. Government officials have chided Interoil for trying to develop another project – a project not even "envisaged" by the contractual agreement which Interoil had signed with the PNG government in 2009.
Displaying a monumentally thick skin, Interoil announced on Tuesday that its Gulf LNG Project was "on schedule". This was despite it failing to meet the deadline for Final Investment Decision (FID) approval for at least the third time.
The next day, however, the chairman of the government oil company Petromin, Brown Bai, publicly reminded Interoil that it had no contract to deliver the Gulf LNG project. The project for which Interoil had been approved happened to be situated in another part of the country.
"They cannot change the goal post and disregard their contractual obligations.
"I urge IOC and LNGL (Liquid Nuigini Gas Limited) to respect Papua New Guinea's laws, systems and processes, including accepting that the NEC has rejected the Gulf LNG project as proposed by them," said Mr Bai.
The Prime Minister's office – despite a mysterious press release citing approval, but later retracted – had also rejected the Gulf project earlier this week.
Strangely – and this could only happen it PNG – the office of PM Peter O'Neill had issued a release confirming its support for the Gulf Project. Though it was quickly disavowed. Apparently, Interoil enjoys some high level contacts close to the Prime Minister.
The company will now have to find another excuse for not delivering on its contract. Its market commentary has continually emphasised the robust support it enjoyed from the government of PNG for the Gulf project – in stark contrast to the actual project agreement signed by Prime Minister O'Neill.
In an investor briefing last month, Interoil chief Phil Mulecek and his top brass again claimed government support for the Gulf project. It would proceed pending the clarification of a few minor matters, they told a conference call with analysts.
These details included the location of all the plant, an international proven operator partner with proven technology to joint venture in a 7.6mtpa LNG plant.
The government has insisted that Interoil find a big operator to develop its LNG facilities. Oil Search, for instance, is developing its $15 billion LNG project in PNG with oil giant Exxon.
BusinessDay understands that at least one major oil company which has sought admission to the Interoil data room to evaluate its gas project has been refused entry.
Interoil's sceptics believe the claims to a resource of 3 trillion cubic feet of gas are overblown. That's why, they say, the project remains undeveloped.
But the other leg to the project – the requirement to deliver a 7.6mtpa-10.6mtpa LNG facility based on its Elk and Antelope gas reserves – is required to be delivered using internationally recognized technology and operators.
LNG plants do not come cheaply.
Nonetheless, Interoil has been pushing ahead with its plan to build a 3mtpa LNG plant in the Gulf with Energy World Corporation (EWC), a company run out of Hong Kong but listed on the ASX.
EWC claims it has "modular" LNG technology which it can deploy to process the gas far more cheaply than existing plants run by the likes of Woodside, Chevron, BP and Exxon.
Its stock price though has been under pressure over the past two weeks after a story in BusinessDay highlighting its failure to deliver an LNG plant to Indonesia. EWC is yet to notify the ASX of its response to the latest demands from the PNG government and the government's insistence that Interoil sign up with an oil major.
The issue is material to investors. Since an LNG plant would cost, even on EWC's reckonings, many billion dollars, it would need to be funded. There is little guidance on how Interoil and EWC plan to fund their plant.
The Oil Search plant, at 6.6 million tonnes, is slated to cost $15 billion while InterOil claims its 2 million tonne plant will cost $6 billion to $8 billion.
Interoil has now extended the Final Investment Decision on its project agreement with EWC until December this year.
In the meantime, the market awaits with baited breath for Interoil, its joint venture partners such as EWC and its investment bankers Morgan Stanley, Macquarie and UBS (whose mandate is to find development partners) to clarify which project they are proceeding with – the one stipulated by their Project Agreement with the PNG government or another one.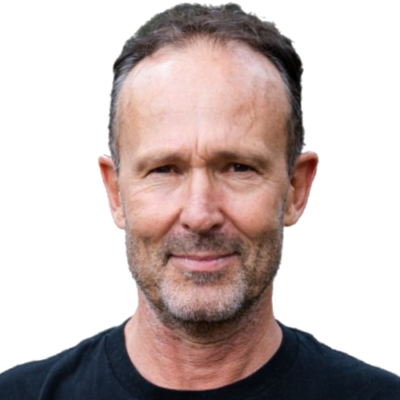 Michael West established michaelwest.com.au to focus on journalism of high public interest, particularly the rising power of corporations over democracy. Formerly a journalist and editor at Fairfax newspapers and a columnist at News Corp, West was appointed Adjunct Associate Professor at the University of Sydney's School of Social and Political Sciences. You can follow Michael on Twitter @MichaelWestBiz.