Lawyers are fond of sending threat letters and demanding those who receive them keep it "Private and Confidential".
There is no basis in law for keeping unsolicited threats "Private and Confidential". Stockbroker and writer Ben Pauley got one of these emails from Minter Ellison last week.
At law, this is no different than sending a letter to somebody saying you are going to come around and kick their dog unless they pay you money – while expecting they won't tell anybody because you have put "Private and Confidential" at the top of your letter.
We subsequently took a screen shot of the threat and tweeted it. Twitter then slapped @michaelwestbiz with a 12 hour ban – no tweeting, no reasonable explanation, muzzled – and demanded the supposedly offending post be removed on grounds that the tweet broke the Twitter rules on "privacy". We were advised by Twitter that we had published the letter without permission.
In fact, we did have permission and, further, we did not republish the defamatory imputations, just the top of the letter.
Minters was acting on behalf of David Mendelawitz, the chief executive of speculative Perth mining company, Indiore, whose shares are suspended (last trade 0.069c per share, market value $16.5 million, return versus ASX200 over the past year -60.5 per cent).
Having subsequently checked this company, Indiore, we discovered they were trying to raise money from their shareholders without producing, as is required, audited financial statements for 180 days. On behalf of Indiore shareholders therefore, we have lodged a complaints with the corporate regulator.
It is "Urgent but not private and confidential".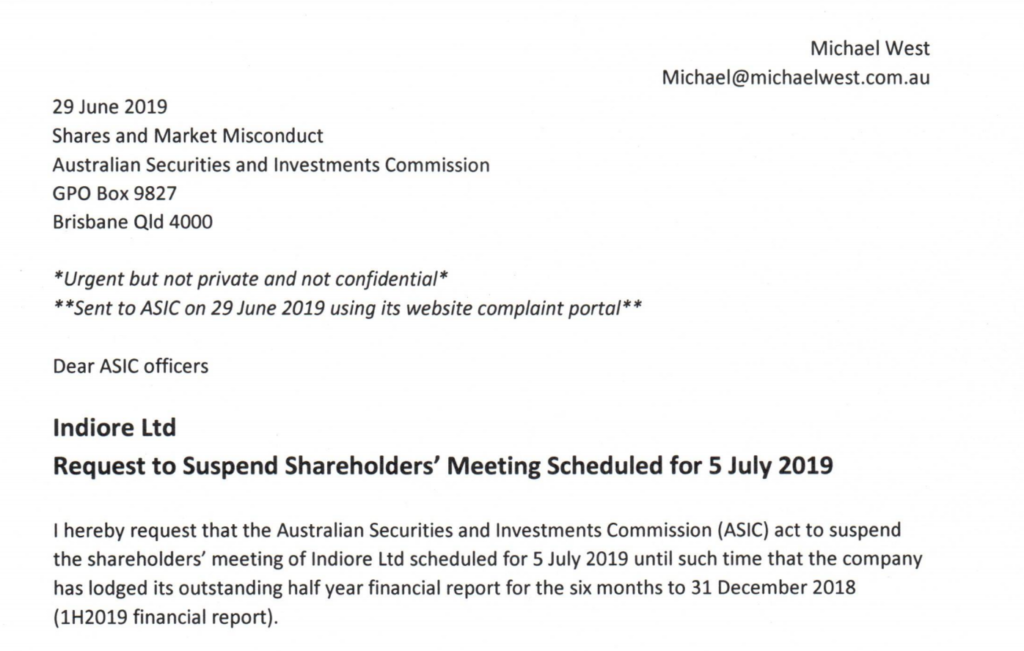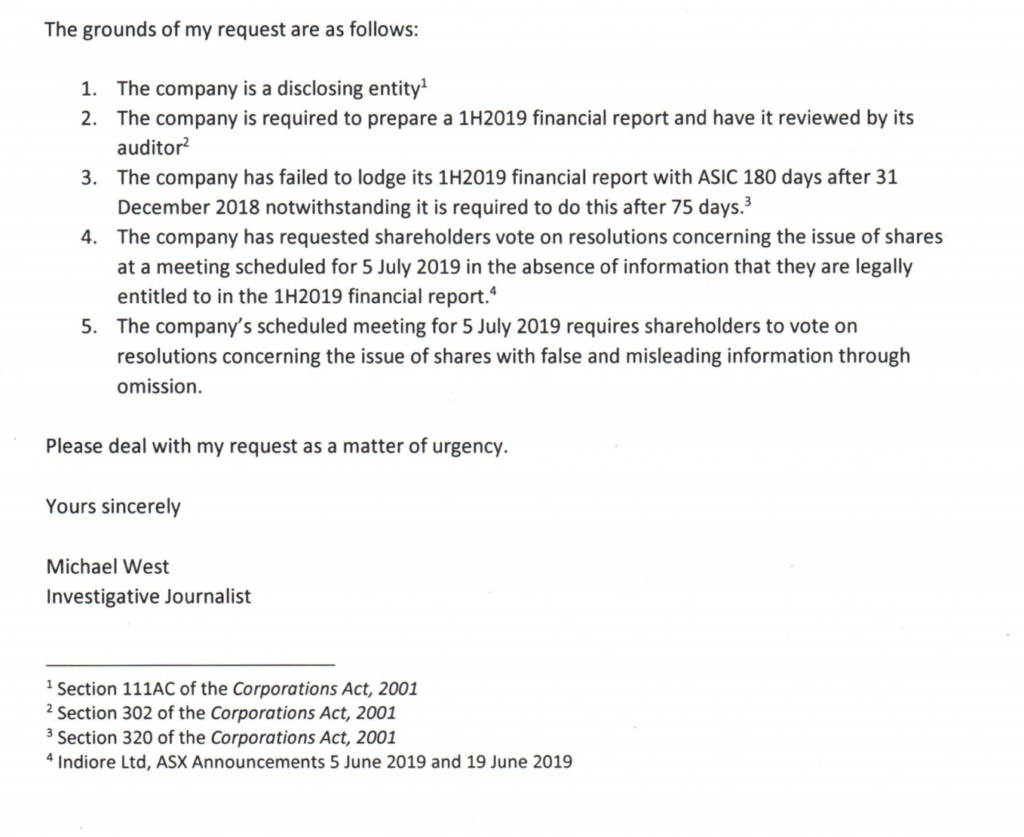 Public support is vital so this website can continue to fund investigations and publish stories which speak truth to power. Please subscribe for the free newsletter, share stories on social media and, if you can afford it, tip in $5 a month.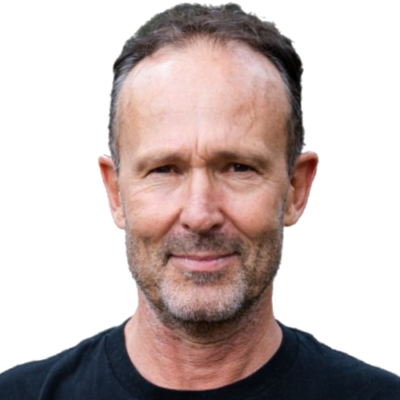 Michael West established michaelwest.com.au to focus on journalism of high public interest, particularly the rising power of corporations over democracy. Formerly a journalist and editor at Fairfax newspapers and a columnist at News Corp, West was appointed Adjunct Associate Professor at the University of Sydney's School of Social and Political Sciences.