Pharmaceutical giant CSL is one of Australia's greatest corporate success stories, although its profits were forged on the sacrifice of the many thousands of Australians who gave their blood for free. In the 1980s, blood products manufactured by CSL infected thousands of Australians with Hepatitis C and HIV/Aids. Before the true extent of the medical disaster became clear, and just months before CSL's privatisation, the then Labor government granted Commonwealth Serum Laboratories an indemnity from legal action arising from the contaminated blood. In this first part, Elizabeth Minter investigates CSL's role. Part 2 will look at the role of the Red Cross.
Michael Meredith lost the chance to be a father after being infected with Hepatitis C following routine treatment for his haemophilia. He lost his older brother in 1990 to Aids after receiving infected blood products; he lost his health after Hepatitis C started ravaging his body; he lost his job after becoming too sick to work; and he lost his marriage of 10 years due to the strain.
His then wife also couldn't have IVF treatment due to Michael being infected.
"So bye bye to being a dad," Michael wrote in his submission to a 2004 Senate inquiry looking into the infected blood scandal.
Similarly, Greg Ball has lost nearly everything after being infected with Hepatitis C following routine treatment in the 1980s for his haemophilia. Greg developed cancer as a result. He was about to receive a lifesaving liver transplant in March last year but that was cancelled after doctors found that tumours on his liver had spread to his bowel.
Greg ran a successful business as a house painter but when his health started failing, he had to stop work, sell the family home and go on the disability pension. Now he is in a fight to stay alive.
These men are just three of an estimated 1750 Australians with haemophilia who received contaminated blood products manufactured by CSL in the 1980s as a result of new blood clotting treatment called Factor VIII. The products were distributed by the Red Cross Blood Service. Some 80% of Australia's haemophilia population acquired Hepatitis C; about 1400 people with haemophilia have since died.
Up to 20,000 Australians were infected, often following routine surgery. And while countries around the world have atoned for the disaster, the Australian government continues to turn its back on calls to hold a  judicial inquiry.
Other countries have made amends
More than 25 years ago, Canada's royal commission spent four years (1993-1997) investigating the blood system that left up to 60,000 people with Aids and Hepatitis C. Justice Krever found that the Red Cross and federal and provincial governments had been negligent. More than $2 billion in compensation was paid to victims.
Executives of national blood services in Japan and France have been jailed for their negligence; people with haemophilia in Japan were awarded lump sums of $420,000 following legal action; and in 1997 four US pharmaceutical companies agreed to pay $660 million to more than 6,000 people with haemophilia who became infected.
Ireland and Scotland have also held inquiries, with the UK the last country to come to the table. Up to 30,000 people in Britain were infected and in 2017 the UK set up the Infected Blood Inquiry, which has heard evidence of widespread negligence and cover-ups. Just weeks ago, the UK government finally accepted liability for "the worst treatment disaster in the history of the National Health Service" with compensation now on the table.
And still no justice for Australia's infected citizens, despite evidence of the same sort of behaviour that has been aired in the UK and Canadian inquiries.
The closest Australia has come to a national reckoning was a Senate inquiry in 2004, which decided that financial compensation was "not in the best interests of those people who have acquired hepatitis C through blood and blood products".
The inquiry also found that the best scientific advice at the time was followed, a conclusion that helped head off demands for a judicial inquiry. Yet such a conclusion was debatable, given the wealth of information on the public record.
CSL and Factor VIII
Key to the scandal is the blood product Factor VIII. Up until the 1970s, people with haemophilia were treated with Cryoprecipitate, which was prepared from plasma from just one or two donors. The new Factor VIII treatment was made by pooling plasma from up to 40,000 donors. Just one infected donor would contaminate the entire batch.
The UK Infected Blood Inquiry has heard that as far back as 1974 senior medics were aware that people with haemophilia were being given imported Factor VIII, including from the US, that was making them sick with hepatitis. But they did not raise the alarm because of concerns that imported blood would get "a bad name". As a result, throughout the 1970s and 80s people continued to be treated with contaminated products, with the vast majority not told that the product was so risky.
In the US, Factor VIII was made from blood from paid donors, including prisoners and people who were homeless who by then were known to carry a greater risk of having hepatitis C.
CSL introduced Factor VIII into Australia in the late 1970s. A key question is whether CSL mixed foreign-sourced plasma with Australian-sourced plasma to make its Factor VIII.
CSL has denied doing this. In the 2004 Senate inquiry, the medical and research director of CSL Bioplasma, Dr Darryl Maher, stated that Australian plasma had been mixed only with New Zealand plasma, and that this practice ceased in 1984.
"Apart from the New Zealand example, CSL has never imported or purchased plasma for the purpose of manufacturing products for therapeutic use in Australia."
In December 1993, the Australian government granted CSL an indemnity against claims by "any person who becomes HIV-positive or contracts an AIDS-related condition or hepatitis as a result of … a CSL product derived from Australian plasma."
CSL was privatised in May 1994.
Foreign plasma mixed with Australian plasma?
However, according to publicly available information, CSL was still mixing Australian plasma with New Zealand's in 1986, two years after it had supposedly stopped. CSL was also reportedly mixing Australian plasma with foreign-sourced plasma, including from countries in Asia that were considered high risk because Hepatitis C was rife.
As reported by the Canberra Times in 1994, the Red Cross wrote to CSL in 1986 requesting that Australian plasma be processed separately from plasma collected from Asia, Papua New Guinea and New Zealand.
The secretary general of the Red Cross, Mr L. G. Stubbings, reportedly made the request because of concerns about Red Cross' legal liability in the case of plasma mixing.
Neville McCarthy, CSL's managing director, replied that CSL was "dismayed and perplexed" by the request because abandoning the pooling practice would cause "prohibitive cost increases".
Red Cross wrote again to CSL in May 1986 insisting that pooling of plasma stop in spite of CSL's opposition, according to the Canberra Times.
Ten years later, during the 2004 Senate inquiry, CSL's evidence had changed regarding the mixing of plasma.
In breach of safety regulations
During the 1990s, CSL continued to be in breach of safety regulations around foreign-sourced blood.
The Commonwealth Auditor-General reported that in October 1998, on a visit to the US, a Health Department officer discovered that CSL had breached safety regulations by importing and processing plasma from at least one US source without the Health Department's knowledge and without submitting the records of the plasma importation.
Health Department officials later raided CSL's Broadmeadows facility on November 24, 1998 and confirmed breaches of safety protocols. Despite this, between December 1998 and June 1999, CSL continued to process foreign-sourced blood without the approval of the Health Department.
The 2004 Senate inquiry also heard that in 1985, a UK blood services company began a new heat treatment that cleared plasma products of the virus that became known as Hepatitis C. Yet Commonwealth Serum Laboratories did not introduce this treatment into Australia for another four years, until the end of 1989.
Blood is big business
The privatisation of CSL was one of the worst deals ever done by an Australian government, according to respected economist John Quiggin in September last year.
"CSL was an irresistible buy. Its main input was blood, donated by ordinary Australians (few of whom understand that they are enriching a global corporation by doing so) and supplied free of charge by the Red Cross, whose costs are met by the Australian Government."
In March 2001, at an international conference, CSL's then managing director Brian McNamee had discussed the secrecy that was required to ensure Australian blood donors stayed on side:
"The whole strategy is to keep us hidden to some degree … because there is a concern that the voluntary donor system would be troubled if a greedy commercial fractionator was seen to be profiting from their donations. So, in essence, we stay way below the radar in Australia."
CSL is now one of the world's largest manufacturer of blood plasma products. Since the company was floated in 1994, its share price has risen 11,782 per cent, jumping from $2.30 to $271, giving the company a current market capitalisation of $123 billion.
Some would say that a proportion of that success was built on the back of the deaths and serious illnesses of thousands of Australians. It is well past time CSL faced a royal commission into its role in Australia's greatest public health scandal.
Editor's note: A number of questions were put to Health Minister Greg Hunt but the government did not respond by the time of publication.  
The following questions were put to CSL. Below is the company's response in full.
If CSL's behaviour was beyond reproach during the infected blood era of the 1980s, why did it request from the federal government before privatisation in 1994 an indemnity to protect it against any legal action taken by victims infected with Hepatitis C and HIV-Aids?
CSL's indemnity was only for Australian-sourced plasma and blood products. Information in the public domain (media reports and Hansard reports) report that CSL executives admitted foreign-sourced plasma was being mixed with Australian plasma until at least 1986, which would appear to void the indemnity. What is CSL's response?
CSL: An indemnity is common practice when a transaction takes place between organisations (such as a sale transaction or merger) so that liabilities of the past owner are not incurred by the new owner. For enquiries relating to matters prior to 1994, please contact the Commonwealth Department of Health.
3. Given CSL has made and continues to make billions of dollars from Australians who give freely of their time by donating blood voluntarily, is it time CSL did the right thing and compensated the thousands of Australians who were infected with Hepatitis C and HIV-AIDS through contaminated CSL products?
Response: In Australia, for over 60 years, the Commonwealth Government has implemented a self-sufficiency policy, comprising unremunerated blood and plasma donations made voluntarily by the Australian community and collected by the Australian Red Cross Lifeblood. CSL plays an important role in the implementation of this policy, being contracted by the National Blood Authority to provide Australia with a reliable supply of high quality plasma products which are manufactured from these plasma donations under the CSL Australian Fractionation Agreement. The system is highly regulated by Australia's Therapeutic Goods Association and subject to strict regulations and quality controls.  For information about blood and blood product supply contracts and arrangements managed by the National Blood Authority, please visit: https://www.blood.gov.au/contracts-suppliers
4. The 2004 Senate inquiry heard that in 1985, a UK blood services company began a new heat treatment that cleared plasma of the virus that became known as Hepatitis C. Commonwealth Serum Laboratories did not introduce this treatment into Australia for another four years, until the end of 1989. Why did CSL delay introducing this treatment?
Response: Prior to the mid-1980s, plasma-derived factor VIII products were not routinely treated during manufacture to inactivate or filter out infectious virus that may have been present in the blood or plasma donations pooled for manufacture of these products. Since the late 1980s however, products manufactured by CSL Behring have been pasteurised, and there has been no known transmission of either HIV or HCV. Viral inactivation (dry heat treatment for 72 hours at 60 degrees C) was added to the fractionation process of the FVIII product manufactured by CSL Bioplasma in October 1984 to inactivate HIV. In August 1988 the process was modified to 72 hours at 80 degrees C to inactivate hepatitis C virus. Today CSL Behring uses multiple and overlapping layers of safety to optimise the pathogen safety of the plasma-derived products we manufacture.
CSL Behring's statement
The safety of CSL Behring's products, and therefore patients, is of paramount importance to everything we do. Our long safety record is one of our strengths.
We recognize and are greatly saddened by the tragedy that new and emerging pathogens in the late 1970s to early 1990s caused to patients globally through contaminated blood and plasma-derived products, particularly those that relied on regular plasma-derived products to control the debilitating effects of haemophilia A. This tragedy became the industry-wide catalyst that drove improvements in safety controls and processes used in the screening of blood and plasma donors, and the manufacturing of plasma-derived products to more effectively minimize the risk of pathogen transmission by these products.
Along with the rigorous safety controls and process used in the plasma product supply chain, CSL maintains a global pharmacovigilance system designed to capture, investigate and report on any reported adverse events, associated with, or thought to be associated with, the use of our products. This system ensures CSL can rapidly detect safety signals and take prompt appropriate action.
Since 1994, CSL Behring has not had a confirmed transmission of an infectious agent associated with its plasma products.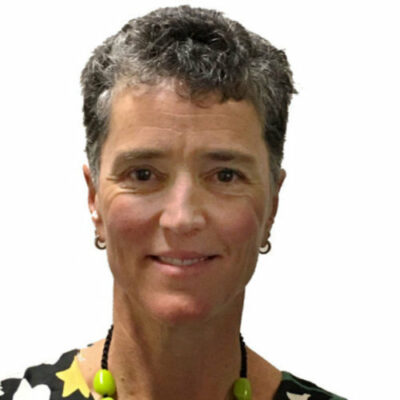 A 30-year veteran of the mainstream media, Liz was the editor of Michael West Media until June 2021. Liz began her career in journalism in 1990 and worked at The Age newspaper for two 10-year stints. She also worked at The Guardian newspaper in London for more than seven years. A former professional tennis player who represented Australia in the 1984 Los Angeles Olympics, Liz has a Bachelor of Arts and a Bachelor of Letters (Hons).