Once upon a time Victoria was a byword for conservatism. Then it raised a Cain. Before you could say wine bars and Sunday trading, the state was skipping past the rest of the nation. And no matter how the nation votes, it is likely to remain a fortress for the anti-conservative forces this year. Mark Sawyer looks at political trends in the People's Republic of Below Murray.
Victoria's Yoorrook Justice Commission opened this week. The first formal ''truth-telling'' process into injustices suffered by First Peoples aims to expedite the process of a formal treaty. The commission will spend two years examining the effects of colonialism on Victoria's Indigenous people. Hearings will be held all over the state. Massacres, dispossession and incarceration rates and deaths in custody will be highlighted. Its chair has taken the opportunity to remind us all that Australia was not Terra Nullius when white settlers arrived.
This initiative serves as another reminder, if it were needed, of Victoria's status as a trailblazer on policy nationwide.
In this period of white settlement, Australia's second most populous state has emphasised a distinct identity since breaking away from NSW in 1855. Arguably, however, this was a bastion of conservatism, bolstered by the power of the Church.
But in recent decades this has changed. Victoria topped the Yes vote in the 1999 republic referendum, and was ahead of its arch rival NSW on the decriminalisation of homosexuality. 
 Victoria has become, as was well-described by John Howard, the Massachusetts of Australia. That can be applied culturally, and if the pursuit of raw numbers is a yardstick, politically. It now has a Premier from the Left faction of the ALP, electoral poison in the old days. While the Coalition has won eight of the past 10 federal elections since Howard became prime minister, its stocks in Victoria have been on a generally downwards trajectory.
A crucial milestone in this process occurred 40 years ago next week. On April 3, 1982, the ALP, led by John Cain, was elected to government in Spring Street, breaking a 27-year drought. Victoria has been a Labor stronghold for most of those 40 years. The recession of 1990-92 cost it power, but the radical cost-cutting implemented by the incoming Kennett Liberal government was seen by many Victorians as a worse cure than the disease. Back in office within seven years, Labor has lost only one election since then. 
Much can be said about the culture shift, but this article focuses on how it is reflected in the raw numbers of parliamentary politics since 1982. The crucial players are John Cain, Bob Hawke and Julia Gillard and, on the Liberal side, Malcolm Turnbull. But it was Gough Whitlam who set the foundations.
Victoria and NSW: the big switch
For the Liberals, Victoria was for decades, in the words of its longest serving premier, Sir Henry Bolte, the jewel in the crown. Between the founding of the Liberal Party by Robert Menzies in 1944 and the end of Andrew Peacock's first stint as federal Liberal leader in 1985 (41 years), the party leadership was in Victorian hands for all but 21 months. The roll call of Victorian conservative prime ministers was extensive: Menzies, Holt, Gorton, Fraser, even McEwen.
But since September 1985 (36 and a half years), the party has had a Victorian leader for just nine months (Peacock's second stint). Meanwhile, NSW has provided the past four Liberal prime ministers: Howard, Abbott, Turnbull and Morrison. In fact NSW has provided all the Liberal leaders except for South Australia's Alexander Downer, who lasted only eight months.
Slip, sliding away: is Western Australia doing a bit of conscious uncoupling from the rest of Oz?
As for holding the reins of government at state level, the change in the Victoria-NSW dynamic has been similarly stark.
In 40 years since its 1982 triumph, state Labor has tallied 29 years in government in Victoria. In the previous 40 years it ruled for just four and a half, under John Cain senior.
Contrast NSW, traditionally a much stronger state for Labor. In the 1950s, accusations of communist infiltration sparked a split in the ALP and led to an exodus by many Catholics, one of the party's pillars of support. There were mass defections of Labor MPs in Victoria and Queensland. The schism resulted in the formation of a breakaway party, the Democratic Labour Party, and condemned Labor to decades in opposition in both states.
But the worst effects of what became known as the capital-S ''Split'' were averted in NSW, thanks as much as anything to the attitude of Sydney's Catholic Archbishop, Cardinal Gilroy, who wanted to maintain the church's strong ties with the state's Labor leadership.
So Labor dominated in NSW while it languished on its northern and southern borders. From 1941 to 2011, Labor held the Treasury benches in Macquarie Street for 52 of the 70 years.
But taking into account the 40 years since Labor's return to office in Victoria, the shift between the states becomes clear. It's not just that the Coalition has 18 years of power in NSW and 11 in Victoria. To go even further into the long grass, Labor ruled Victoria for about 11.25% of the four decades 1942-82 and 72.5% of the four decades 1982-2012. Labor ruled NSW for about 72.5% of 1942-82 and 55% of 1982-2012. 
Inverted Pyramid: a state on its knees
There has been only one substantial setback to Labor's path to dominance in Victoria in the past 40 years. There was a difficult time in the late 1980s when Paul Keating's "recession we had to have'' hit Victoria hard. The State Bank collapsed. Pyramid Building Society collapsed, leading to a three-cents-a-litre fuel excise levy. The Victorian Economic Development Corporation (VEDC), established to stimulate new industries, collapsed with debts of $112 million. Tram drivers blocked the city streets in protests over job cuts.
Cain was replaced in 1990 by the state's first woman premier (and Australia's second), Joan Kirner. From the socialist left faction, she was dubbed ''Mother Russia'' by the tabloid Herald-Sun. Facing a budget crisis, Kirner's government lifted the ban on poker machines, authorising 10,000 machines, which would have dire consequences for many families.
At the 1992 election Labor was crushed by the Jeff Kennett-led Liberals. Facing a massive budget deficit, Kennett cut the traditional state budgets of health and transport, and closed 350 schools. He focused on bringing big-ticket sporting events to Melbourne, stealing the motoring grand prix from Adelaide.
But Kennett's slash-and-burn style quickly soured on Victorians. In fact within weeks of his election there were huge demonstrations against his cuts to school budgets.
By 1999 both parties had agreed that 2500 poker machines at Crown Casino were enough, and for the state overall, 30,000 poker machines were enough.
Kennett developed a reputation for being "the premier for Melbourne", to his cost at the 1999 election. Traditionally conservative regional Victorians turned against the Coalition, giving Labor's Steve Bracks a narrow win. Since then Labor has lost only one state election.
With a winning combination of accessibility and responsiveness (and ruthlessness), Bracks and his successors, especially the current premier, Daniel Andrews, have consolidated Labor's grip by emphasising a strong role for the public sector, practical measures such as removing the dangerous level-crossings on railway lines, and progressivism.
Of course the pandemic made Melbourne the most locked down city in the world, and there is an election due in November.
Meanwhile, who gets to go to Canberra?
In the 20th century, Victoria was a bulwark of conservative dominance of national politics. But as with Spring Street, something has changed in the state's federal voting patterns in the past 40 years.
Labor debuted with 14 of the 75 seats in Federal Parliament at the first federal election in 1901, but it won only two of the 23 in Victoria. The biggest divisions of the era before World War I were Protectionist (stronger in Victoria) versus Free Trade (stronger in NSW). Labor co-operated with Protectionists, supporting governments and in turn being supported to form short-lived governments in 1904 and 1908-09. Labor polled more poorly in Victoria than nationwide at the first three elections but there are too many variables to make these pivotal elections for Labor.
The first recognisably modern election was in 1910, when Labour (as it was) won its first national majority anywhere in the world, over the conservative party, with no other contestants except independents.
There were 14 elections between 1910 and the end of WWII. Labor won four, but won more than half Victorian seats only twice.
The Split, and the long road to recovery
Things could not have got worse for Labor, but they did in the postwar period. Of 10 elections from 1946 to 1969, Labor's performance in Victoria was weaker than nationally eight times. Labor did not win more than half the seats in Victoria at any election, even at its only national victory of 1946.
The 1966 ''Vietnam War election'' was a disaster for Labor, but even more so in Victoria, where it could muster only eight of the state's 33 seats. That was Victorian Labor's worst showing since 1931 and remains its worst since WWII. At this low point, Gough Whitlam took the Labor leadership and set about making the party more electable in Victoria. In 1967 he reminded the socialist-dominated branch that ''only the impotent are pure''. 
The story since 1969 is a slow march by Labor to dominance, interrupted only in 1990 and 1993 by the recession, which hit the southern states hard.
Pivotal federal elections since 1969
For a long time Labor's progress in Victoria looked like a case of two steps forward, three steps back. Then it became two steps forward, one step back. The following list of selected federal elections since 1969 aims to illustrate how Victoria has become a stronghold for Labor. 
1969: Labor's greatly improved performance federally is not reflected in Victoria, which provides only three of the 18 seats gained by Whitlam. This election leads to the crucial intervention by the federal party in the Victorian branch.
1972: Labor takes office for the first time in 23 years but is still subpar in Victoria, with only 14 of the state's 34 seats. It gains four Victorian seats but loses one in a single-issue campaign on abortion.
1974: Labor gains two seats in Victoria while losing one overall. The 16 seats won out of 34 is Labor's best Victorian result since 1929. It is comparable vis a vis the rest of the country for the first time since 1954, before the Split. It could be argued that Labor's 2010 victory would not have been possible without the foundations Whitlam built in Victoria.
1980: Having been routed nationally in 1975 and 1977, Labor begins its recovery by gaining 13 seats from the Fraser government. Seven of those are in Victoria, giving Labor a majority of that state's seats for the first time since 1929.
1983: Labor keeps piling up Victorian seats as Bob Hawke returns Labor to government in Canberra. Labor takes 23 of Victoria's 33 seats, or nearly 70%. Is that a record? You bet. 
1984: In an enlarged parliament, Victoria now has 39 seats. Labor takes 25 of them in 1984 (and 24 in 1987). But tough times are ahead.
1990: Labor is re-elected with a minority of the two-party preferred vote. Victoria is already in the recession that will hit the entire nation later that year. Falling population has cost the state a federal seat. With a state election not due until 1992, Victorian voters vent their wrath on their federal Labor MPs. Only 14 of the 24 survive. It's the biggest shortfall between the performance of the state branch and federal Labor since 1961.
1993: Recovery from recession has been slow. With 17 of the state's 38 seats, Labor performs worse in Victoria than nationally for the last time (as of 2019).
The turning point
Victoria did not embrace the 1996-2007 Howard government with anything like the enthusiasm of the rest of the country. In fact that big Labor defeat was the real turning point.
1996: In a national debacle for Labor, Victoria quietly consolidated itself as a "Labor state". To hold 16 of the 37 seats, even gaining Isaacs and Bruce, was extraordinary. The significance was not well noted at the time, but is clear now. Since 1977 the Coalition has won a majority of Victorian seats only three times. The last time was 1996. 
2001: Population drift is reflected in Victoria's lowest ever share of seats in the House of Representatives (37 of 150). It will have 39 of the 151 in 2022.
2007: Odd result. Labor returns to government for the first time since 1996, and wins most of the Victorian seats while winning nationally for the first time since 1987. But Victorian Labor was responsible for only two of the 23 seats gained by Kevin Rudd.
2010: Julia GIllard is saved by her adopted state. Labor loses its majority, forcing it to strike deals with the crossbench. While this is Labor's best showing in Victoria since 1987, the electorate of Melbourne is lost to the Greens.
2013: Victoria doesn't lay out the red carpet for new PM Tony Abbott. Surrendering Indi to an independent, the Coalition wins only 16 of the state's 37 seats, exactly as many Labor got in 1996, when it was smashed nationally.
2016: If the Vics have to suffer a Liberal government, Malcolm Turnbull is an example of who they would accept leading it. The Coalition has its best showing in Victoria since 2004, even taking a seat from Labor. It's the only time since the 1996 election that the ALP has failed to take a majority of Victorian seats. 
2019: Turnbull is gone, and Victoria reverts. Labor gains three seats in Victoria while losing one overall nationwide. Victoria's population growth is recognised with an extra House seat for the first time since 1969 (outside the general enlargement of Parliament in 1984).
2022: Because of continuing population growth, Victoria again gains a seat, the first time this has happened in two straight elections. The election is expected on May 14 or May 21.
2022: The people speak
Victoria will experience federal and state elections in 2022, the first time they have synched since 2010. At this stage the durability of Labor's dominance looks assured. 
Melbourne has been a Labor town since 2001. The ALP has outvoted the Coalition at every federal election since then, although the party has won only two elections. 
Covid caused Victoria to have the biggest population loss of any state, but the growth of the previous six years has given the state two extra seats in the House of Representatives.
The 1850s gold rush turned Melbourne into Australia's largest city, a status it lost around 1900 but will regain this decade (it already has by some calculations).
The state has always gone its own way. Victoria took the side of protectionism against the NSW enthusiasm for free trade around Federation. A ban on fracking and coal seam gas? Done. (A 2017 ban on onshore gas exploration was lifted in 2020). And now, a truth-telling commission into colonialism. 
But nobody wants to own those poker machines. The Andrews government has capped poker machine numbers until 2042, hardly a vote of confidence in the least progressive decision of the past four decades.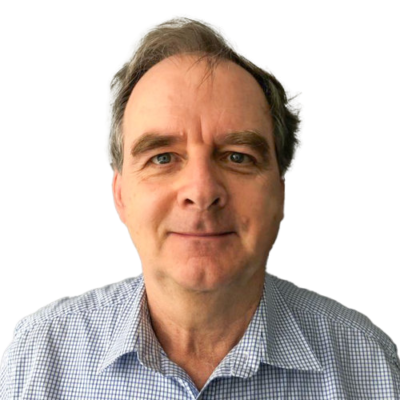 Mark Sawyer is a journalist with Michael West Media. He has extensive experience in print and digital media in Sydney, Melbourne and rural Australia.