It is little wonder house prices shot up again last year: plus 15 per cent in Sydney and close to that in Melbourne.
Yes, interest rates are at record lows, that really helps. And yes, the flood of black money from China is a factor too. Australia is one of the world's four top destinations for Chinese money-launderers. This from a Canadian expert this week:
www.antimoneylaunderinglaw.com/2017/01/qa-on-the-2-trillion-in-proceeds-of-corruption-removed-from-china-and-taken-to-us-australia-canada-and-netherlands.html
There is no sign it will slow. The irony of our housing affordability crisis is that it is not the fault of the Chinese, but rather, of the Australian government which knows: 1. it can do something about it, and 2. it said it would do something about it 12 years ago.
We have just entered the ninth year of equivocation by assorted governments over anti-money laundering laws which should have been fully implemented by now. The first tranche of AML-CTF (Anti-Money Laundering and Counter-Terrorism Financing Act) legislation was introduced in 2006.
The second was supposed to be enacted in 2008. For the sake of stating the obvious, it is now 2017. The past eight years has been a dither-fest, a shaggy-dog story of 'finalising industry reviews" and "consultation with stakeholders", a festival of stonewalling.
Who then are these "stakeholders"? Under the 2006 laws, banks and casinos had to fess up and disclose the source of their funds. Yet the second tranche covers accountants, lawyers and real estate agents. Naturally, they are not keen to disclose the source of their funds.
The Big Four are part of this caper – PwC, EY, KPMG and Deloitte – as are the lawyers and property lobbies. So your can bet your bottom money-laundered dollar there has been scare-mongering lobby tactics behind the scenes. These are the chief accomplices in the black market, Australia's Chinese laundries if you like.
Solution to housing affordability staring politicians in the face
Looking at the evaluation by Canadian money laundering lawyer, Christine Duhaime, the figures are huge. And the methods of shifting this mooted $US2,000,000,000 are cited thus:
"According to the Bank of China, foreign nationals from China create fake business transactions with private companies that acquire bank accounts and the funds are transferred as ostensible business investments to the US, Canada, Australia, and Netherlands and they also buy real estate."
So they park money here buying real estate, a market incidentally which is Australia's largest but has no central market data available about either buyers, sellers, assets or prices.
Whose hands do these funds flow through before they get to the real estate agent? The lawyers and accountants who arrange the transactions. They know, often but not always, the source of the money but thanks to the connivance of successive Australian governments, they are not required to reveal it.
Sydney prices have doubled in ten years, and ran at a 10 per cent annual clip last month alone. The Chinese certainly have found a stable place to park their money, so stable it is supine; and things don't look like changing any time soon, despite pressure from international authorities to properly implement the AML-CTF laws.
Solution to housing affordability staring politicians in the face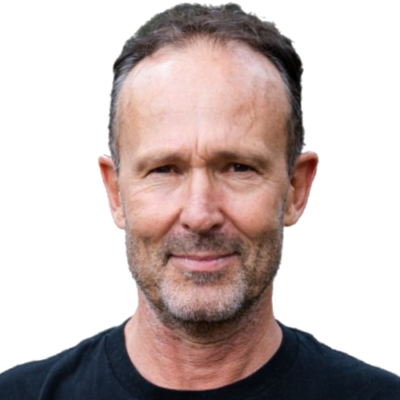 Michael West established michaelwest.com.au to focus on journalism of high public interest, particularly the rising power of corporations over democracy. Formerly a journalist and editor at Fairfax newspapers and a columnist at News Corp, West was appointed Adjunct Associate Professor at the University of Sydney's School of Social and Political Sciences.