The week's tumultuous Senate sitting ended with Senator Penny Wong calling out the Liberal Party for saying "no" to Santos, Woodside and Inpex, in circumstances where the Labor wanted to say "yes" to Big Oil. It wasn't just a case of 'true colours shining through'. Rex Patrick explains the shenanigans that led to Wong's statements.
Having been a senator, I'm well equipped to detect when things aren't quite right in the Senate Chamber. Right from the get go I could tell things were not in order this week.
Normally, a Bill progresses through the Senate in a semi-predictable way. The Government only brings a Bill on for debate when it's got the numbers to pass it. 'Second reading' speeches are made, where any senator can make a 15 minute contribution on a Bill if they want, the Bill then goes to the 'Committee stage' where any senator can ask questions on the Bill, and then it goes to a final vote.
Non-controversial bills can take half an hour to pass through the Chamber. However, when a Bill is controversial, a lot more senators speak and a lot more questions are asked – partly so that constituents can see their representatives engaged in a fight for 'them' and partly to give time to try to persuade a cross-bencher to switch sides to bring down a Government Bill.
A Bill certainly does not get debated for an entire 5 days and fail to come to a final vote. Yet that's what happened with the Environment Protection (Sea Dumping) Amendment (Using New Technologies to Fight Climate Change) Bill 2023 this week. 
Here's why.
Carbon capture and storage
Carbon Capture and Sequestration (CCS) is the process of capturing carbon dioxide from industrial processes; condensing the carbon dioxide into a liquid, transporting, injecting and storing the liquid carbon dioxide in an underground (or undersea) geological formation.
The Sea Dumping Amendment Bill amends the Environment Protection (Sea Dumping) Act 1981 to allow the export of carbon dioxide for the purpose of sequestration into sub-seabed geological formations. For example, it would allow for the export of carbon dioxide for sub-seabed storage in the Bayu-Undan gas fields in the Timor Sea, as Santos has proposed. Such storage would count towards emission abatement … it purportedly helps to save the planet.
That well-known climate emergency advocate, the Australian Petroleum Production & Exploration Association (APPEA), submitted to the Senate Committee that looked into the Bill:
Reaching net zero by 2050 will be 'virtually impossible' without CCUS. CCUS is a proven technology with decades of experience globally. CCUS plays a unique role amongst a portfolio of emissions reductions technologies as it can address emissions from existing facilities, mitigate emissions from hard-to-abate industry, support low-carbon hydrogen production and underpin large-scale carbon removal.
They're right insofar as the interest of their fossil fuel funded members objectives, apart from the fact that CCS has not been trialled and tested – anywhere in the world – at the scale required to tackle the climate crisis.
Gas lobby APPEA calls for transparency while its own financial reports vanish. What's the scam?
Political positions
So, that leads into this week's sitting of the Senate. At the start of the week, the positions on the Sea Dumping Amendment Bill were as follows:
Liberals, as expressed by Senator Duniam in his second reading speech; 
[This Bill] is likely to provide Australia with improved flexibility and an opportunity in relation to the import and export of carbon dioxide streams and the rapidly emerging field of marine geo-engineering. In turn, these changes would be likely to enhance Australia's capacity—and, indeed, the capacity of other nations—to manage carbon emissions, which is something that is quite essential these days, as we all know and accept.
Summary: it creates business opportunity.
Greens, as expressed through Senator Whish-Wilson;
The [Bill] is a naked and shameless attempt to facilitate the dirtiest fossil fuel project in our nation's history—the Barossa offshore gas project in the Timor Sea.
Summary: it's a carbon wolf dressed in climate lamb's clothing.
Labor, with an element of climate emergency side-stepping, led through Senator Grogan taking the position that;
The [Bill] implements Australia's international obligations under the 1996 Protocol to the Convention on the Prevention of Marine Pollution by Dumping of Wastes and Other Matter, referred to as the London protocol. The intention is to ratify both the 2009 and the 2013 amendments.
Summary: Nothing to see here; this Bill just brings Australia in line with international protocols.
In the first flag 🚩 for the week, no National Party senator spoke on the Bill. 
The Canavan pitch – a renewables inquiry
It turns out, relevantly to the story, the Nationals were busy focussing on initiating a Senate Inquiry. They'd signalled their desire on 16 October for an inquiry into, 'The compulsory acquisition of land, including interests in land, for purposes related to electricity generation, transmission, distribution and storage'.
They tried to build up the case for the inquiry with national senator after national senator speaking to it across Tuesday through Thursday. Senator Canavan rose on Thursday and made his pitch to the Senate;
If a solar farm is approved and built on [a farmer's] neighbour's property, not his own, he is now facing the prospect, when getting home, of having to drive through paddock upon paddock—nine kilometres—of solar panels. They will just completely blanket the entrance to his home. His home is near the boundary with his neighbour, and a nine-kilometre area on both sides of the road will be blanketed as far as the eye can see with solar panels.
If you're listening, just think about that when you're driving home from work tonight—that you would have to drive through nine kilometres of that. It would take you roughly 10 minutes or so on these country roads just through solar panels that reflect the sun. Effectively, you wouldn't see a blade of grass or a tree. It's total destruction of our landscape and people's amenity
But his pitch wasn't working on Labor or the Greens … there was to be no inquiry.
Filibustering and horse-trading, and the Omnibus Bill
And that leads us back to the Sea Dumping Amendment Bill and what really happened in the Senate this week.
Thursday morning started with independent Senators Lambie and (David) Pocock hi-jacking the Senate to pass private members Bills that carved out the really good and uncontroversial elements of the Government's Industrial Relations Omnibus (does everything) Bill. The Liberals supported this knowing it would assist later down track in having the cross-bench vote against the Omnibus Bill – with the sweeteners having been dealt with. 
This was another flag  🚩 that something else was really going on behind the scenes.
The hijacking left minimal time to deal with the Sea Dumping Amendment Bill on Thursday. By 1 PM Labor's frustration was there for all to see with Labor Senator McAllister moving that the 'question be put" (start the voting on amendments to the Bill). 
Even though the Liberals had indicated they were supporting the Bill, the Senate said "no' to her proposition. This was another flag  🚩.
Labor Senator McAllister tried several more times over the Thursday and Friday to progress the Bill, but to no avail. By Friday, the frustration and secret goings-on were spilling out into the Chamber. After trying to move the Bill to a vote again, and failing, the sniping started.
McAllister swings first
Labor's Jenny McCallister swung first:
"People like Senator Birmingham, who I think probably accepts the science of climate change and may yet accept what I believe is still Coalition policy, which is to transition to net zero by 2050, are now in the thrall of this group of renegades up the back in their tinfoil hats, who want nothing more than an opportunity to stop energy projects in this country.
The horse-trading that's going on to try and secure an outcome for this group of renegades is standing in the way of the highly principled ideas that were expressed on Monday, and none of this is in the national interest. This is essentially about managing problems in the Coalition, managing their internals.
Another flag  🚩!
Liberal Senator Duniam rebutted shortly afterwards,
"We're not asking much except for a bit of cooperation. The government know exactly what we're talking about. We can be here as long as you want, or you can work with us cooperatively."
They were talking in code. Obvious code  🚩.
Labor Senator McAllister tried before question time to have the question 'put' only to fail to move the Bill along again 🚩.
Liberal Senator Birmingham then weighed in, introducing the idea that the whole filibuster was about inquiries,
"I listened to Senator McAllister earlier say, 'Well, we shouldn't be engaged in horse-trading.' Frankly, Senator McAllister, I'm surprised that you could manage to say that with a straight face or that any of your colleagues could."
I am surprised any government senator could say that with a straight face. I wouldn't say that because I know horse trading has long been an integral part of how things get done in this place. I know that, when you wanted to get the Greens to vote against Senator McKenzie 's Qatar inquiry, you agreed to vote for their Middle Arm inquiry, which you had voted against multiple times. That's horse trading. That's what you did to try to cooperate with the Greens.
I know that when the government wanted to get Senator Pocock's vote to defeat the extension of Senator McKenzie's Qatar inquiry, the government agreed to the reinstatement of the ACCC monitoring of domestic airlines in Australia. Guess what that is? That's horse trading.
Past beans were being spilled. And then he rolled it out. 
The coalition is clear: we support this bill. Our requests in terms of working cooperatively with the government are modest—very modest. We've asked for support in relation to a solitary committee inquiry—only a references committee, not establishing a new committee. We are not actually seeking to do anything other than have a references committee inquiry supported by the government, not opposed by the government.
He was talking about the Renewables Inquiry. It was important to the Nationals and the Nationals are important to the Coalition.
The real debate
So, while everyone thought the Senate was engaged in a debate on a Sea Dumping Amendment Bill, the real debate taking place behind the scenes was one about a Senate inquiry into renewables taking up farm land.
The Greens spent all this week filibustering a Bill that they don't support. The two parties of Government spent all this week playing chamber brinksmanship. And that's what caused Senator Wong to go off the rails and accuse the Libs of not supporting Santos, Woodside and Inpex – unlike Labor.
In my view, Labor Senator Wong should have just let the inquiry be established and let the Senate finish some business. After all, in the end, an inquiry is just a way to bring out some different points of view. Instead, we wasted the Senate's time this week and the money it takes to put on such a gathering. That's not to say I support the Sea Dumping Amendment Bill.
The Senate sits again this coming week. As you watch, try not to think that horse-trading doesn't take place, because it is a feature of the place. You just have to look out for the flags 🚩.
Gas giants finally comply as Penny Wong confronted in New York on climate action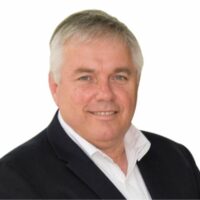 Rex Patrick is a former Senator for South Australia and earlier a submariner in the armed forces. Best known as an anti-corruption and transparency crusader - www.transparencywarrior.com.au.