DOOLEYS Lidcombe Catholic Club has raked in more than half a billion dollars of revenue from poker machines over the past ten years. That's $511 million of customer losses from just one club.
Last year alone, poker machines injected $74.5 million cash into DOOLIES, some 83 per cent of all its income.
The Archbishop of Sydney is the Patron of this Western Sydney gambling colossus, at least according to the Club's constitution. And only Catholics can become directors.
It is little wonder then that DOOLEYS executives, when asked for an interview for this story, ducked for cover. The Catholic Archbishop of Sydney, Anthony Fisher, was also unavailable for comment.
Why does the Catholic Church allow clubs with wall-to-wall poker machines to emblazon themselves with the Catholic brand name? Is there anything in these casinos which is consistent with Christian values or beliefs?
There is no explicit condemnation of gambling in the Bible, no commandment which holds, "Thou shalt not gamble". Yet surely this magnitude of gambling losses, much of it wrung from the Club's hapless poker machine addicts, presents the supreme conflict of interest.
As one observer wryly put it, in reference to Jesus Christ casting out the merchants from the temple in Jerusalem, "He'd be using a flamethrower on the gaming lounge".
Clubs make a big deal about their benevolent contributions to the "community", their glossy websites are drenched with community PR; and it is fair to say they contribute to many causes. In DOOLEYS' case, these include The Children's Hospital at Westmead, Catholic Education Foundation, Netball NSW DOOLEYS Metro League, assorted Cumberland Council community event sponsorships and local sporting sponsorships.
Yet the truth lies in the numbers, the hard evidence that is, that they take a hell of a lot more from the community than they give back.
Dee Why RSL: pokies, prodigious profits and personal tragedy
An investigation of DOOLEYS' financial statements shows losses per member from poker machines over a nine-year period were 38 times higher than the amount spent per member on "community services".
This calculation based on the average size of the club's membership in each year. In the year to June 2017, DOOLEYS spent $30 per member on community services and took in $967.70 per member in poker machine losses. While it is true that it is not only members, but visitors also, who frequent the gaming lounges, the metric is worthwhile for the sake of comparison.
To be fair, roughly 25 per cent of the pokies grab ends up as state taxes.
It should be said that there do not appear to be any financial links, at least none which we could identify, between the Church and the Club. The Church does not profit from the Club. It should also be said that clubs make an economic contribution by employing people.
All expenses however are dwarfed by the income from the machines. Some $22 million – the biggest expense item, was spent on staff last year whereas income from pokies was $75 million, and the bars took a mere $3.2 million.
DOOLEYS is no exception among clubs when it comes to profiteering from poker machines at the expense of its members and visitors. It is the biggest Catholic club in the state of NSW, NSW being the biggest gambling state in Australia, and Australia being the biggest gambling nation in the world.
By poker machine profits, it ranks third after the Mounties at Cabramatta and the Bankstown Sports Club. With its 576 machines spread across its three locations, DOOLIES leads the Catholic club pack, although Liverpool Catholic Club and Campbelltown Catholic Club are not far behind.
The main losers from poker machines are addicted gamblers and their families, an economy damaged by social dislocation and the likes of St Vincent de Paul Society (Vinnies) and other NGOs who are left to clean up the mess, the winners are club executives and the state budget.
More Saul than Paul
The state of NSW is utterly addicted to pokies. Poker machine revenue from clubs is the number one revenue source among all forms of gambling, outstripping racing receipts and returns from hotel pokies, tipping $781 million into the most recent state Budget.
DOOLIES alone paid around $20.3 million in gambling taxes; this from just one club in just one year.
The state take from this one club over ten years is $139 million.
Back in 2009-2010, the contribution from club pokies to the NSW Budget was $640 million. And despite the rhetoric of reform, despite all the talk about responsible gambling, the past three years have seen poker machine profits and the state tax-take accelerate.
This is a central narrative of this story; there is no evidence of restraint, only glib lip-service to responsible gaming outside the gambling dens and predatory practices within their dismal confines. In the case of DOOLEYS:
Total members have doubled over the past ten years from 34,000 to 78,000.
Total assets have risen from $60 million in 2007 to $167.6 million last year.
Pokie revenue has shot up from $21.5 million to $74.5 million.
Pay for key executives has more than doubled from $570k to $1.34 million.
An accelerating trend
More recently, the undeniable and worrying trend is the acceleration in pokie profits. DOOLEYS has been going for broke. We can see this in the Club's cashflow statements where it has splashed more than $7 million on poker machine licences over the past three years.
From 2014 to 2016, poker machine revenue popped from $58 million to $75 million, before flatlining last year. As the Club refused to discuss its affairs, there is no way to work out how they did it. There was a similar trend at Dee Why RSL despite soothing regulatory rhetoric about reform and the spin from the secretive industry lobby ClubsNSW.
In the six months to 4 December 2017, the poker machine base at DOOLIES has continued to grow, with total machine numbers up from 547 to 576, mostly due to growth at the Silverwater club where machine numbers almost doubled from 33 to 58.
Like many of the other mega-clubs in NSW, DOOLEYS Lidcombe Catholic Club has been on an expansion drive. Besides its eponymous flagship venue which is situated in the heart of Lidcombe, the group owns DOOLEYS Waterview Club nestled on parklands next to the Parramatta River at Silverwater and DOOLEYS Regents Park Sports Club on Terrene Street at Regents Park
Further evidence for its accelerating pokies push can be found in the Club's balance sheets where the value of its machine licences (at cost) has risen from $2.9 million in 2014 to $8.2 million in 2016. In 2008, licences were valued at just $224,000, and in 2017 at $10.2 million.
A highly profitable industry expands
The big clubs are generating such truckloads of poker machine cash they are expanding by buying other clubs, plugging some of the cash back into new licences and embarking on large building projects.
Based on total assets, Dooley's is now 2.5 times bigger than it was ten years ago. It has generated $132 million in operating cashflow over ten years and made $139 million in payments for property, plant and equipment. Its income statement shows the growth is steady, rising almost every year.
The government is rightly criticised for not tackling the social blight of poker machines seriously. Its Pharisaic pronouncements about industry reform seem trite in light of the mountainous returns it is reaping.
The question is, where does it all go from here? How big will they get, these so called "community" institutions? What destruction to families will they bring before real reform is had? How long will the Catholic Church attach its name to these casinos?
_________________
michaelwest.com.au is doing an investigation into NSW clubs and poker machines. The Alliance for Gambling Reform – a not-for profit advocacy group supported by councils, church groups, the philanthropic sector and not-for-profit organisations – is paying an independent analyst to conduct research into the sector and has agreed to pick up the costs for this publication of searching for financial statements and other materials required for research.
Public support is vital so this website can continue to fund investigations and publish stories which speak truth to power. Please subscribe for the free newsletter, share stories on social media and, if you can afford it, tip in $5 a month.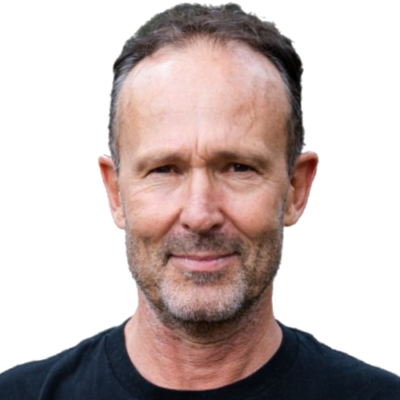 Michael West established Michael West Media in 2016 to focus on journalism of high public interest, particularly the rising power of corporations over democracy. West was formerly a journalist and editor with Fairfax newspapers, a columnist for News Corp and even, once, a stockbroker.