The Big 4 banks – ANZ, Westpac, CommBank and NAB – continue to lend people money to gamble with. You can't get a personal loan from a bank to use for gambling. So how is gambling a permitted purpose for a credit card? On what planet is this considered "responsible lending"? Elizabeth Minter asks when the Big 4 are going to emerge from moral bankruptcy?
Talk about moral bankruptcy in the top echelons of corporate Australia. For as long as the Big 4 banks continue to allow their credit cards to be used for gambling, Australians who have gambling problems will continue to face the threat of actual bankruptcy.
The use of credit cards for gambling and cash advances at bricks and mortar venues – casinos, pubs, clubs, TAB outlets, racetracks and in gambling areas of licensed venues – has been banned in Australia since the early 2000s. But there are no restrictions on the use of credit cards for online gambling, which has soared in recent decades, and especially during Covid-19.
Financial reports released by some of Australia's most popular online betting companies show they have been raking it in during the pandemic.
Sportsbet's parent company, Flutter Entertainment, reported that its Australian operating profits were close to $200 million in the six months to June 30, with net online revenue up 45% in the first half of the year.
Ladbrokes parent company, GVC Holdings, also recorded a 43% jump in profits over the same period.
Tabcorp's digital wagering turnover grew by 3.8 per cent in the 2019–20 financial year to $7.1 billion, while its retail turnover tumbled 27.9% to $5.4 billion.
Australians are the world's biggest gamblers in per capita terms and have the highest gambling losses per person in the world. The Big 4 banks are well aware that hundreds of millions of the $25 billion in annual Australian gambling losses come from their credit card customers.
Banks fully aware of the massive harm
The Big 4 are also in no doubt whatsoever of the harm caused to their customers from gambling facilitated through its accounts. Consumer advocates have over the years repeatedly shared their concerns, with senior staff, through submissions to regulators and Senate inquiries, and during the Royal Commission into Misconduct in the Banking, Superannuation and Financial Services Industry.
The most recent was to a consultation process run by the Australian Banking Association on whether banks should ban credit cards from being used for gambling. To take just a few case studies from one submission to the ABA's consultation.
Ryan, a 25-year-old tradesman who had a serious gambling addiction, had repeatedly defaulted on his credit card repayments and on his car loan. With his mother's support they cancelled his first credit card and she made his branch manager aware of his addiction. Yet within two months of that cancellation, Ryan received two new credit cards with a combined limit of $21,000. That was gambled within six weeks.
Then there are the "affected others". Graham discovered his wife's gambling addiction by accident. She had obtained more than $130,000 in loans, including credit cards, despite earning just $692 per week. The family home is now at risk of being repossessed.
Every customer counts?
According to a YouGov survey commission by the ABA, 81% of Australians think gambling on credit cards should be restricted or banned. Just 7% believe there should be no restrictions on gambling with a credit card.
Last Friday, on "taking out the trash day" (the last Friday before Christmas), the ABA quietly posted on its website the report of that consultation Every Customer Counts. Not even a media release to announce the report.
The ABA says it can't make any recommendations for a ban because of legal issues around collusion.
A number of banks have already banned the use of their credit cards for gambling, including Macquarie Bank, Citibank, Suncorp, Bank of Queensland, Virgin Money, American Express and Latitude Financial. American financial institutions do not allow gambling on credit cards, a policy that covers their Australian based businesses.
And earlier this year, the United Kingdom banned the use of credit cards for all forms of internet gambling and for land-based betting. The ban is a condition of a gambling company's licence.
Banks have put in place some initiatives but the protection is questionable. The ANZ Bank will stop a credit card being used for gambling if the cardholder has used 85% or more of the limit. So, for example, only when someone has gambled $8500 of $10,000 will the bank step in. What feeble protection.
Customers of Westpac and CBA can call their bank and ask for various gambling transactions to be blocked. NAB has an app for customers to turn on a gambling block, which also covers cash advances, meaning they don't have to talk to bank staff.
However, people with gambling addictions often don't even realise they have a problem. Putting the onus on people who are addicted to take action is far less effective than simply ensuring financial products have basic protections in place.
Talk is cheap
The banking industry frequently expresses a strong commitment to the financial wellbeing of its customers. The Big 4 all offer programs and initiatives to help their customers build financial capability. Yet their failure to ban their credit cards from being used for gambling flies in the face of this apparent commitment.
People using credit cards to gamble is a most lucrative revenue stream for banks. The money is considered a cash advance, so interest is charged from Day 1, and usually at slightly higher rate than even the normal usurious rate, and banks often charge a hefty cash advance fee.
Moreover, banks are effectively lending people money to gamble with. Gambling is not considered a permitted purpose for obtaining a loan from a bank. So how is gambling a permitted purpose for a credit card? How is it that even ethical, let alone responsible lending?
Unsurprisingly, industry bodies such as Responsible Wagering Australia argue against any restrictions on credit card gambling. They say the gambling industry is legal and highly regulated, that strategies are in place to protect vulnerable customers, and that restrictions on credit cards do not tackle the underlying issues that create problem gambling. Quite, but why allow a financial product to be used in a way that is guaranteed to exacerbate those underlying issues?
Some supporters of the status quo even argued that such use of credit cards should be maintained because of the tax revenue that flowed to the government.
It is simply unconscionable that the Big 4 banks still allow their credit cards to be used for gambling. It is well past time bank executives realised their social licence to operate includes a ban on credit cards being used for gambling. And if the Big 4 banks continue to turn a blind eye to the harm being caused, then the government must step in, just as the UK Government did, and regulate.
Keep the Pokies Shut: Australians are saving $38 million a day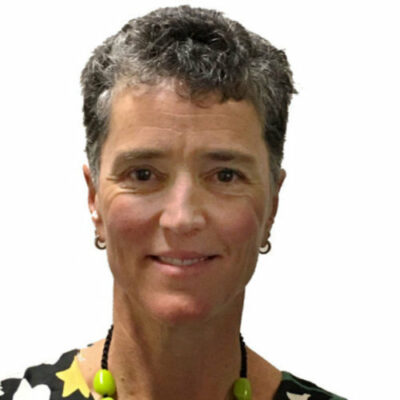 A 30-year veteran of the mainstream media, Liz was the editor of Michael West Media until June 2021. Liz began her career in journalism in 1990 and worked at The Age newspaper for two 10-year stints. She also worked at The Guardian newspaper in London for more than seven years. A former professional tennis player who represented Australia in the 1984 Los Angeles Olympics, Liz has a Bachelor of Arts and a Bachelor of Letters (Hons).