After 50 years at the helm of a public company, Gerry Harvey knows how to play the room when asked about questionable governance or controversial practices. He did just that in yesterday's intimate annual general meeting reports Callum Foote.
AGM season continues with Harvey Norman and many of the company's governance issues remain unaddressed. The board is still stacked with five executive directors and franchise dealings remain opaque, although the company is now disclosing half of its $3 billion-plus property portfolio.
The retailer posted a 6.9% increase in revenue from last year's AGM and is currently valued at AU$5.2 billion.
Online gone, tiny meeting room is back
Despite requests over the years, Harvey Norman continues to refuse to allow online interaction in its AGMs and doesn't produce a transcript so there is no record of the meeting except for media coverage. 
When asked about this, CFO and Company Secretary Chris Mentis replied that "There will be no transcript available". Nine, AGL, ASX, ANZ, Domino's and Lend Lease all produced their first AGM transcripts in 2021.
Nor did Mentis respond that Harvey Norman would move to a hybrid AGM saying which permits remote shareholders to ask questions during the meeting saying that "we will assess year on year and see what is appropriate." That's executive-speak for 'no',
99% of Harvey Norman's shareholders couldn't make the meeting. It was held in the upmarket Tattersall's Club overlooking Hyde Park in Sydney's CBD in a room which only had seats for roughly 100 attendees.
The only Harvey Norman AGM that has ever been held online was in 2020 due to covid where Gerry Harvey received a spray of questions from shareholders and shareholder advocates alike.
The meetings have since gone offline, which corporate governance people say is a poor act of shareholder accountability.
Longest running chairman
The 82-year-old billionaire responded to a question regarding whether he should hang up to tools saying "I've been the chairman of a public company since 1972, I'm the longest living and I hold the record and you'd run the risk of me losing my record." 
Long-term board member Ken Gunderson-Briggs, who currently serves on the remuneration committee, the audit committee and the nomination committee declined to consider running for the top spot: "As far as being the chairman of the company is concerned I don't think I can fill the shoes of the present executive chairman in any way and certainly not in the way that he fills that position, I think he admirably does the job in that regard," he said. 
Gunderson-Briggs defended his many roles by saying that director nominations were put on hold due to Covid and that "The board of directors have asked me to be the chair of those committees, so we have some continuity in that process." Covid lockdowns lifted across Australia last year.
Corporate governance
Harvey has a history of leveraging his power to increase his personal stake in the company.
In late 2014 Gerry Harvey personally under-wrote a heavily discounted 1-for-25 $120.7 million non-renounceable entitlement offer at $2.50 when the stock was trading at $3.71.
Today the stock is worth $4.23 meaning that Harvey made millions at the expense of a majority of the company's retail shareholders. 
Proxy adviser Ownership Matters says that "when a substantial shareholder is on the board with control, there are limited restrictions on increasing their stake when capital raisings take place."
Gerry Harvey refused to answer questions put to him, instead company director Ken Gunderson-Briggs answered that "the premise of the question is wrong and the disclosure in respect of that rights issue, or former rights issue, has been fully ventilated with the ASX and with ASIC and the chairman has nothing to add in that regard."
There are five executives on the board of the company, with David Ackery and Chris Mentis routinely having most independent shareholders and proxy advisors vote against their reinstatement which is saved only by Gerry Harvey.
Ackery defended his role on the board claiming that due to the large amount of his personal wealth being tied up in the company shareholders should trust him to run the company profitably.
Harvey did respond to the next question regarding whether the company had returned the $22 million in JobKeeper payments it took in 2020. "Yes," he said, however the last notice that the company gave to the ASX regarding JobKeeper repayments was in August last year.
The company revealed it repaid $6m in JobKeeper wage subsidies after recording profits in the 2020-21 financial year and has yet to make a subsequent announcement regarding the remaining $16 million. MWM has reached out to confirm.
Union activity
Union activity has been frequently mentioned by big employers this AGM season. JB Hi Fi and Dominos both told their recent AGMs that they have no enterprise agreements, very little union membership within their staff and pay strictly award wages across the board.
When asked about whether Harvey Norman expected any union activities or was taking any action to stop union activity Mentis replied that "we want to make it clear that franchise businesses are independent they're not part of Harvey Norman Holdings Limited, so that would be a question for our franchises." 
Workers protested outside Harvey Norman stores around the country in May 2021 in support of a pay increase for retail workers who rely on increases to award rates of pay.
Chemist Warehouse, another large franchiser, got hit with a strike in 2019 and ended up reaching an enterprise agreement with the unions.
Seven boss Kerry Stokes defends bankrolling Roberts-Smith in spray against 'scumbag' journalists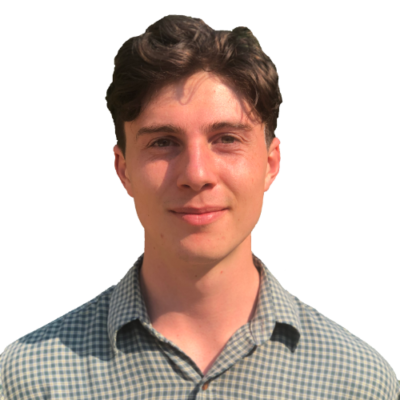 Callum Foote is a reporter for Michael West Media.
Callum can be contacted on [email protected]