Financial Services | Fossil Fuels | Labor | Revolving Doors
Greg Combet is a former Australian politician and trade unionist. He was a member of Parliament for 6 years, and held ministerial positions under both the Rudd and The Gillard Government. Since leaving parliament, Combet has worked as a consultant to unions, been a company director as well as an appointment by the Morrison Government to provide policy advice during the Pandemic.
Combet now works primarily with industry superannuation funds and in December 2018 became chair of Industry Super Australia and Chair of IFM Investors, a global asset management business owned by the industry superannuation funds.
Chair of Industry Super Australia (2018 – Present)
Chairman, IFM Investors Pty Ltd (January 2019 – Present)
Federal MP for Charlton, NSW (Nov 2007-Sep 2013)
Secretary of the ACTU (2000-2007)
Non-Executive Director, ME Bank (2016 – 2020)
Federal Minister for Industry & Innovation (Dec 2011-Jun 2013)
Federal Minister for Energy & Climate Change (Sep 2010-Jun 2013)
Federal Minister for Defence Materiel & Science (Jun 2009-Sep 2010)
Minister Assisting the Minister for Climate Change (Jun 2009-Sep 2010)
Economic consultant, AGL Energy & Santos Ltd (2013-Present) [1]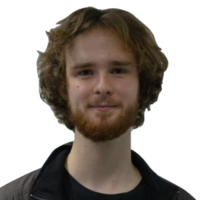 James is studying a bachelor of Communication (Journalism) at the University of Technology Sydney. He is a producer at 2SER radio and contributor at UTS's Central News.