BHP mulls an exit from coal. Iron ore magnate Andrew Forrest goes headlong into green steel and, by floating a large coal port on the sharemarket, the financial alchemists from Brookfield have dumped their stranded asset onto unsuspecting retail investors. Michael West reports.
Why on earth would anybody buy a massive coal export terminal chockers with debt from some financial engineers, namely the boys from Brookfield? The old adage, "selling coal to Newcastle", springs to mind. Selling sand to the Saudis, likewise.
In defence of Dalrymple Bay Infrastructure, which tanked from day one when it listed on the share market last year, the majority of its coal exports are coking coal – metallurgical coal used to make steel – rather than the dirtier thermal coal used to generate power. 
Roughly, 80% of coal in NSW is thermal, and 20% coking. And vice-versa for Queensland. This makes the port of Newcastle most definitely a stranded asset in waiting. Yet Dalrymple Bay may not be too far behind it, if the market dynamics and the fuzziness of its recent profit report are any indication.
Thermal coal in terminal decline, but the future of coking coal is increasingly bleak too. Just as wind and solar energy are putting coal-powered electricity to the sword, so green steel technology threatens to derail the coking coal sector more rapidly than has previously been expected.
Only 14 months ago, the biggest electrolyzer in the world was 10 megawatts. Iron ore billionaire Andrew Forrest has just announced he would build a 300mw electrolyzer in Brazil as part of his ambitious shift into green steel. Meanwhile, there is speculation that BHP is planning to exit coal, speculation which we put to BHP and there was no response.
So how did the boys from Brookfield manage to flog a gigantic coal port on to the ASX, ensnaring both retail investors and the Queensland government, which strangely bought a cornerstone shareholding even though it is also the competition regulator?
Doing a Bondy: Qld privatised Dalrymple Coal, now buys back when it's too late
They sold it as a "yield play". Look at this safe 5% yield, cried the army of stock brokers charged with the task of selling the thing. The problem for investors is, there is no point getting a great yield if the capital on your investment is vanishing. And that's very much on the cards.
The pace of change in energy markets, the transition to renewables that is, continues to surprise even the most ardent supporters. Just as the price of solar and wind energy kept on dropping, now it seems the move to green steel will happen more quickly than expected.
Meanwhile, sticky questions persist over Dalrymple Bay Infrastructure's (DBI) financials. DBI's first report as a public company did not contain enough information on financial performance. It did, however, provide management with the opportunity to continue with its sales pitch to suck in Australian retail investors, promising dividends it cannot afford, supported by a shaky business model.  
Dalrymple Bay Infrastructure's raison d'etre as a public company is to provide yield to shareholders. In the earnings release, management said that in the first half its planned distributions were $22.5 million, in line with guidance from the float prospectus.  Their assurance, however, was tempered by some uncomfortable facts.
They noted that, while they were maintaining guidance for $45m in distributions for 2021, distributions for the first half this year would be above the targeted 60-80% of funds from operation (FFO) payout ratio. Not only can the firm hardly afford to pay current dividends within their self-defined parameters, but payment will become more difficult in future.
The company's ability to generate cash to pay distributions going forward is predicated on a rickety three-legged stool.  DBI has about $1 billion of debt maturing between 2022 and 2024.  Principal repayment is not included in FFO calculation. For DBI to pay promised distributions, they must refinance the debt.  
Yet, as the company's failed Australian bond offering in September 2020 shows, there are no guarantees. Should they encounter difficulty in rolling over the debt, the resulting insolvency would be a loud echo of what happened when Babcock & Brown owned the asset in 2008-2009. 
Further underpinning the story management is selling to retail punters are plans to expand terminal capacity and expectations to receive 'light hand' pricing regulation from the Queensland Competition Authority (QCA).  
DBI's press release sells the 'optionality' associated with planned terminal expansion to 99.1mt from 85mt.  However, volumes shipped in 2020 declined to 55mt from 67mt in 2019.  Further, the Australian Department of Industry expects declines in both thermal and metallurgical coal shipments, and with metallurgical dependence demand from China, on Chinese policies, the future is quite uncertain.
How valuable is the option to expand when industry forecasts are so bleak?  The answer is probably little, aside from supporting the growth narrative to sell securities to unsophisticated investors.
The QCA is formulating its final decision on whether DBI will continue to have prices set and regulated or if they will be allowed to move to a 'negotiate and arbitrate' model. Management expects a favourable ruling and is 'planning to transition to a lighter-handed regulatory framework, which would come into effect in July 2021. 
Management's confidence that the QCA will rule in their favour is perplexing given how acrimonious the negotiations with the coal terminal's User's Group have been. In submissions to the QCA on the process, the User's Group has said that Dalrymple Bay's management has been opaque and has "refused to provide any indication to the QCA, users or access seekers in relation to pricing it will propose under a negotiate-arbitrate form of regulation".
The User's Group also states that management has mislead the regulator and mischaracterised the company's' engagement with Users in regulatory documents, stating that "DBCT Management's disappointing record on collaboration in this process is clear and speaks volumes about the likelihood of DBCTM being willing to entertain negotiated outcomes that are not simply a monopoly price". 
The concerns are understandable in light of the long-term contentions relationship between Brookfield's Western Australian Rail, Arc Infrastructure, and its customers.  The similar negotiate and arbitrate model has led high prices and multi-year arbitration suits.  DBI's Users likely did their homework to discover Brookfield has a history of abusing its monopoly status.  
The QCA is expected to release its final ruling on DBI's regulatory status determining pricing policy in March.  DBI management, Chaired by former Treasurer of Queensland and Babcock & Brown alum, David Hamill, is confident that the QCA will side with the company that was, until recently, 100% owned by entities controlled by Brookfield Asset Management, who via BPIH Ltd. Is one of Australia's Top 40 Tax Dodgers.  
It will be interesting to see how the politics of business regulation plays out.  On one side, the interests of a Canadian financial engineering firm using offshore entities to extract cash from Australia.  On the other, a group of Australian companies, which while perhaps not beloved, pay tax and employ thousands.  
Brookfield still owns 49% of DBI via its listed infrastructure vehicle.  To exit the remainder of their position, they need to continue to inveigle Australian retail investors with their low-risk, high-yield narrative.  Unfortunately, below the surface it is clear the story is based on regulatory changes facing stiff customer opposition, expansion plans to serve a dying industry, and the willingness of lenders to fund a company below a mountain of debt that never matures.  
​And then there's green steel.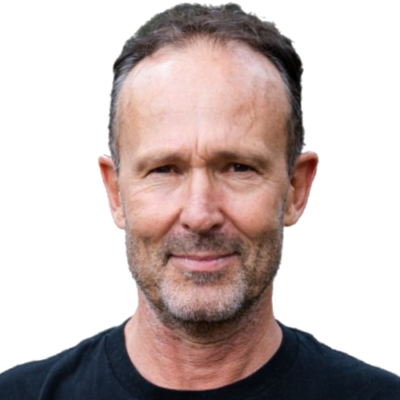 Michael West established michaelwest.com.au to focus on journalism of high public interest, particularly the rising power of corporations over democracy. Formerly a journalist and editor at Fairfax newspapers and a columnist at News Corp, West was appointed Adjunct Associate Professor at the University of Sydney's School of Social and Political Sciences.