Is green hydrogen yet another spin with catastrophic consequences for the environment? Sue Arnold looks behind the greenwash to find wide-scale plans for logging for wood-chips.
Dominic Perrottet and his new Treasurer, Matt Kean, enthusiastically unveiled their $3billion "world leading" green hydrogen strategy for NSW last month, with promises of $80 billion in private investment and more than 10,000 jobs created.
What the two politicians didn't say was that NSW forests would be the source feedstock for the so-called "renewable energy". Nor did they detail that this latest effort to convince the public their government is "serious" about net zero commitment, is in fact yet another massive money pit labelled "renewable energy". A green light to the corporate cowboys waiting to cash in on the net zero train.
One of the first cabs off the green hydrogen rank is the old coal-fired Redbank Power Station near Singleton. It is now owned by Verdant Earth Technology, previously known as Hunter Energy. The project plans to convert the station into a 150-megawatt biomass plant to generate 1,00,000 MWh of green baseload power, equivalent to supplying 200,000 homes with net zero CO2 emissions.
Pending approvals, Verdant plans to be operational with 16 tonnes of hydrogen production per day by the end of 2023.
What exactly is biomass? ScienceDirect's definition is useful:
Forest residues are a by-product from forest harvesting, which is a major source of biomass for energy. This includes thinning, cutting stands for timber or pulp, clearing lands for construction or other use that also yields tops and branches usable for bioenergy. On top, stands damaged by insects, diseases or fire can be an additional sources of biomass.
Killing trees is not curbing emissions
Or in the words of William Schlesinger, President Emeritus of the Cary Institute of Ecosystem Studies, writing for the journal Science: "Unless forests are guaranteed to regrow to carbon parity, production of wood pellets for fuel is likely to result in more CO2 in the atmosphere and fewer species than there are today".
An estimated 40% of harvestable forests were destroyed in the state as a result of the 2019-20 bushfires. Combined with the continuation of industrial logging in remaining forests by the Forestry Corporation, green hydrogen potentially represents the greatest threat to remaining native forests, understoreys, flora, with catastrophic consequences for biodiversity, ensuring climate impacts such as major droughts and increased fire risk.
Verdant is awaiting approval by Singleton Council for a modification to their approval to allow the use of biomass as a fuel source. "Biomass will only be sourced from waste products – trees will not be harvested solely for fuel and will incorporate a focus on sustainable forest activity and reducing potentially dangerous fuel loads," said former Hunter Energy forester John Halkett.
Redbank plans to burn 850,000 tonnes of dry woodchips annually sourced from clear-felled NSW public forests.
The company claims "Redbank provides a real option to efficiently use our timber resources in the event the government adopts hazard reduction programs with the objective of reducing the size and effect of bushfires by decreasing fuel loads in the forests. Forest waste can be utilised as a resource for generating power.
"We've also received strong political support," claimed Verdant director Richard Poole in an interview with the Newcastle Herald.
The project is supported by Labor's Joel Fitzgibbon, the retiring member for Hunter, who says "(Redbank) will provide a valuable boost to the regional forest-based industry. The project has my wholehearted support."
Opposing the project modification is the Hunter Environment Lobby group. According to the group, burning will generate over 2 million tonnes of CO2 each year. Transporting the biomass will require 70 B-double trucks daily to enter the plant.
Major concerns include adverse impacts on air quality and community health with over 40,000 additional heavy truck movements a year. The group is deeply concerned over the impacts on wildlife, particularly the koala who they believe will be at increased extinction risk.
Chairman elect of Verdant Earth Technology is former leader of the CLP party and NT Chief Minister Adam Giles. The NT Independent reports Giles has been in talks with Landbridge Group – the Chinese-owned company to which he leased the Darwin Port in 2015 – to develop a massive hydrogen plant at the port site.
According to NT News, a non-binding agreement could see port property used for a "major green hydrogen hub", utilising federal funds to produce and export hydrogen.
Since losing the 2016 NT general election, Giles has held various jobs, including a stint working for Gina Rinehart and hosting a short-lived Sky News program that was cancelled shortly after Giles invited a Nazi sympathiser on as a guest.
Underpinning the Redbank biomass operation is Sweetman Renewables, an existing sawmilling operation and owner/operator of Sweetman Biomass Pty Ltd. This company will focus on providing biomass to Redbank.
Sweetman Renewables has signed a joint venture agreement with Singapore-based technology company CAC-H2 to develop the wood-to-hydrogen facility.
The project proposes to use biomass gasification technologies developed by CAC-H2 to convert woodchip into hydrogen gas. Up to 30,000 tonnes of woodchip will be supplied to the project each year and the venture proposes to use wood waste sourced from sawmills operated by Sweetman, which are supplied with timber from a range of forests in New South Wales, including through supply contracts with the NSW Forestry Corporation.
CAC-H2 website reports the NSW government is committing at least $70 million to green hydrogen in the Hunter Valley. Fuel material will be derived from "certified green timber biomass".
Recently, the Department of Primary Industries distanced itself from the Redbank project's push to become a biomass generator.
Questioned by Independent MP Justin Field over the involvement of DPI staff on site visits and meetings with the Verdant, a DPI spokeswoman said "the visit was purely out of interest."
"From the DPI perspective, the Redbank project is simply one of many trials by private sector companies of the use of timber biomass in bioenergy generation that we are monitoring," she said.
Field nailed the issue:
Burning a million tonnes a year of native forests for electricity is not sustainable or renewable and is hugely emissions intensive. It is entirely inconsistent with the NSW government's stated aim to reduce emissions by 50 per cent by 2030 and net zero by 2050.

Justin Field, Independent MP
The federal government recently committed $1.6 billion in the budget to fund priority technologies including green hydrogen.
US Politico sums up the urgency of forcing state and federal governments to stop the use of forest "waste" for any energy production. In February, more than 500 scientists and economists wrote to President Joe Biden and other leaders to warn that:
… converting wood into power is a carbon disaster, a forest destroyer and an absurdly inefficient way to generate energy.Supplying just 2 percent more global energy from biomass, they estimated, would require doubling total global wood harvests.
The letter made it clear that any governments that encourage biomass electricity will be ravaging biodiverse forests and damaging humanity's chances to avert the worst climate catastrophes. "Trees are more valuable alive than dead," the letter said."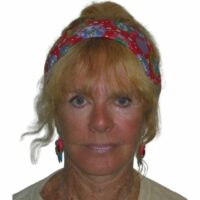 Sue Arnold is a former Fairfax investigative journalist. Her speciality is environmental issues and she is a regular contributor to Australian and international publications. Sue heads up Australians for Animals Inc., a 32-year-old wildlife charity and is Founder and CEO of the California Gray Whale Coalition based in San Francisco.