After claiming "official" discussions with Pfizer had only started in December, Health Minister Greg Hunt has finally confirmed that the government met with Pfizer last July to discuss purchasing the Pfizer vaccine. Sources say Australia was given options for as many doses as needed to be delivered in January this year, yet government officials turned down the offer Callum Foote reports.
Until Question Time on Thursday, Health Minister Greg Hunt had for months repeatedly avoided answering questions on the issue, claiming the "offical" meetings with Pfizer had only started in December 2020.
Pfizer had allegedly offered Australia priority options for the vaccine in July 2020. According to Hunt, the government rejected the offer citing "medical advice", deciding instead to back the AstraZeneca vaccine.
However, according to Bill Bowtell, UNSW Adjunct Professor of Strategic Health Policy, that advice must have been based on "commercial and political advice".
Sources say the government could not have possibly decided on "medical advice" because it wasn't available at the time.
The medical advice – the USFDA's approval of Pfizer – didn't occur until the end of 2020.
Sources say it appears the government decided to go with AZ for financial reasons. It was cheaper and AstraZeneca was allowing CSL to manufacture the vaccine in Melbourne. Studies have since shown the AZ vaccine to be far less effective against certain strains of COVID emerging from South Africa.
Bowtell believes questions of cost "should have been completely immaterial given the opportunity to secure best vaccines in shortest possible time".
"We could have had 40 million doses by the start of January and the same coverage rates of adults as seen in US, UK and Israel."
Covid restrictions in those countries are easing as a result of the vaccine coverage.
Norman Swan, host of Radio National's Health Report, recently revealed that in a meeting on July 10 the Federal Government met with Pfizer.
Three sources told Swan that the Federal Government sent an inexperienced procurement officer to the meeting who "started nickel and diming on the costs".
Pfizer had allegedly wanted to make an example out of Australia about how to properly conduct a vaccine rollout, similarly to how Israeli handled theirs. Instead, the Federal Government came back in November 2020 and ordered only 10 million doses of Pfizer.
According to Swan, Pfizer told the Australian Government that the company would provide any number of vaccines, yet the offer was rejected. The UK, on the other hand, went with a strategy of backing every horse, taking options out with all vaccine producing companies.
Between the meeting with Pfizer on July 10 and August 19, the newly formed Science and Industry Technical Advisory Group (SITAG) announced it had signed a letter of intent with Oxford/AZ covering local production with the price to be decided.
Following a slow approval process by the TGA, which took months to approve the AZ vaccine, Australia then had to wait on the production of the AstraZeneca vaccine out of CSL's Melbourne manufacturing facility.
"We locked ourselves into something which we couldn't make quickly and we dragged out the approval process," says Bowtell.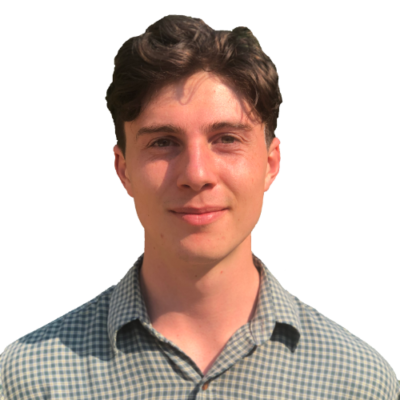 Callum Foote is a reporter for Michael West Media.
Callum can be contacted on [email protected]