COVID-19 killed visa privatisation but questions about the PM's mates remain. Michael Sainsbury reports on the Government's backflip as the coronavirus kills off the private consortia's dreams of a tourism honey pot.
The COVID-19 pandemic has achieved what damaging press over "mates-deals", a hostile Senate and a phalanx of expert detractors could not: The Department of Home Affairs has dropped plans to privatise Australia' visa processing system.
The embarrassing backflip to end a process that has lasted almost three years and cost taxpayers over $100 million, came within the traditional Friday afternoon announcements graveyard on 20 March, amid fast-rising panic about the COVID-19 coronavirus which has seized near total control of the news cycle.
The crisis has effectively forced the government to put any non-essential spending on the back burner and comes in the wake of last year's review of the Australian Public Service by Telstra's widely-feted, former chief executive, CSIRO chairman, David Thodey.
"The government will implement modern, easy to access, digital services for clients in line with its response to the Thodey Review of the Australian Public Service,"
Acting Immigration Minister Alan Tudge said.
"This approach seeks integrated enterprise-scale workflow processing capability that could be utilised across the Commonwealth.

"Key to this is recognising the efficiencies that can be generated from large-scale government investment in technology and the re-use of capability across government."
The COVID-19 crisis will also have meant that the visa processing contract has, quite dramatically, lost its lustre for private consortia looking to exploit the expected continuation of what was originally a forecast surge of international visitors to Australia. But the past six months has seen first a softening of tourism expectations, initially due to months of raging bushfires across the country.
Now, thanks to COVID-19, international visitors are effectively blocked from Australia. All people entering the country must undergo a two-week quarantine supervised by police and the military. International traffic has been literally decimated and the federal government timetable for dealing with the crisis is a firm six months.
Scomo's mate's mate and the billion-dollar privatisation of Australia's visa system
While Australia is uniquely positioned as an island to be able to avoid the virus jumping over the border once it is under control in the country, there will be continuing problems across the globe, with the United States and Southern Europe now the new epicentres of the virus. It is also beginning to take hold in South and Southeast Asia and is now nascent in Latin America and Africa, with the developing world at more extreme risk should it take hold. And there are growing questions about China's underreported data on the disease and fears of a possible second wave.
Tourism revenues had been predicted by Austrade and Tourism Research Australia to surge from $45 billion in 2018-2019 to $70 billion on 2028-2029. In the same period, the total number of visitor arrivals were forecast to grow from 9.3 million to 14 million.
But with international tourist travel now virtually non-existent for the foreseeable future and unlikely to substantially improve once the worst of the COVID-19 pandemic is over, tourism revenues and visitor numbers to Australia are expected to plummet in the short to medium term and remain uncertain in the long term. The honey pot from the add-on services that private consortia has planned to sell to visa applicants will have drained to such an extent that the economics of such an IT investment would now be highly questionable.
For several months before the snap decision, DHA had refused to answer questions put to them by Michael West Media about the planned handing of a multi billion-dollar visa processing contract to one of two private consortia.
Ahead of the change, the Australian Visa Processing Pty Ltd consortium (AVP), headed by a close friend of and political adviser to Scott Morrison, Scott Briggs, was said by insiders to be in the box seat ahead of its rival, an alliance between Australia Post and IT services giant Accenture.
With private bidders now out of the frame, consultants and information technology providers led by the the Big Four accountancy firms, themselves large IT services outsourcers, along with IT giants who provide or build software for such platforms, are now the box seat. Look for PwC, Accenture and Oracle who were attached to the two private bidders and will have valuable inside knowledge about the government's requirements, to repurpose their pitches. And their rivals to be playing catch-up fast.
Weird plan for billion-dollar privatisation of Australia's visa system hits a snag
These consultancies, all of whom pay little or no tax in Australia, look set to make hay as the project restarts. The Immigration Department's system continues to age and is in dire need of an upgrade, Abul Rivzi, former Deputy Secretary of the Department of Immigration told Michael West Media.
Still, the decision to dump the long-gestating plan signals the end to an ambitious attempt to use taxpayer dollars to tap into the incoming international tourism market by Briggs' financial backers, mysterious produce moguls based at Sydney's Flemington Markets – the Tripodina family – and his band of merry Liberal Party mates, and mate's mates in AVP.
The group included companies associated with James Packer and his former chief lieutenant, Ashok Jacob, former Foxtel chiefs Peter Tonagh and Kim Williams, along with a conga line of friendly bankers, accountants and advisers including, at one stage, three PwC partners.
The controversial process, as regular readers will know, is one that Michael West Media has been following closely over the past 12 months. Lingering questions, likely never to be satisfactorily answered now any deal is off, remain about who knew what and when.
The process began on 23 June 2017 when the Department of Immigration and Border Protection released a market consultation paper Delivering Visa Services for Australia (1063KB PDF)
"seeking input from a wide range of organisations to: investigate ways to create an efficient, sustainable and innovative service delivery model explore new technologies and innovative solutions to help design and build a global digital visa processing platform."
Yet according to Australian Securities and Investment Commission records, AVP was registered on 9 September, 2016, presumably in anticipation of that process.
Cormann's Cuts: another plank in the push for privatisation of Australia's visa system
————————–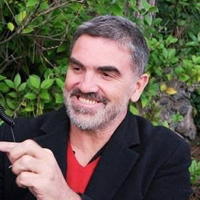 Michael Sainsbury is a former China correspondent (now based in South-East Asia), with more than 20 years' experience writing about business, business politics and human rights across Australia and the Asia Pacific. You can follow Michael on Twitter @SainsburyChina.