AS the federal election looms next year, there is a multi-billion dollar blow-out in government spending on contracts which have not gone out for tender; and this spending has rapidly escalated in recent weeks and months.
The majority of the spending blow-out, which coincides with an escalation in outsourcing government work to external consultants – is for defence contracts.
Further, the rise in defence spending correlates with the departure of Stephen Smith as defence minister in the previous Rudd-Gillard-Rudd government and the advent of the Abbott-Turnbull-Morrison government, as does the overall jump in spending on consultants and procurement and the explosion in non-tendered contracts.
Analysis of Austender data by data-warehousing expert Greg Bean shows some $81 billion worth of government contracts have been amended. Around $5 billion of previous defence contracts were amended in just the week to August 29 alone. The total of amended defence contracts to August 29 is $57.7 billion.
The news of a massive contract blow-out follows revelations here that $74 billion, or 20 per cent of all Defence contracts, have been awarded directly to foreign defence companies – therefore escaping Australia's tax net – rather than to their local subsidiaries here.
It is important to note, says Bean of the escalating blow-out of contracts, that the figure of $81 billion represents the total value of contracts, not the value of the amendments. And while the data is difficult to break-down to establish the precise value of the amendments, it is in the many billions of dollars.
A spokesperson for the Department of Defence said all Defence procurements (including amendments) "are conducted in accordance with the Commonwealth Procurement Rules (CPRs).
"Contract amendments are therefore subject to the same requirements as new procurements, including the requirement to demonstrate value for money.
"Contracts for the acquisition and sustainment of major defence equipment are often long-term and require amendments to ensure that they remain current and meet Defence's policy and program objectives.
"Requests for tender contain mechanisms to govern contract amendments. These draft contracts often include options for additional goods and services, which when exercised are reported as contract amendments.
"A contract will be amended instead of a new tender process being undertaken where the contract amendment is determined to be the most efficient and effective method of procurement for the requirement and will result in a better value for money outcome."
Defence giants: the "Valley of Death" is really a Mountain of Money
Greg Bean said last week the $81 billion dollar-value of contracts which had been amended was "almost 2.5 times larger than any prior year – with 2010 being around $30 billion – and we're only in August.
"Further, these 2018 amendments include amendments to massive contracts struck in 2017 ($10,152B), 2016 ($27,455B), 2015 ($7,147B) and 2013 ($7,255B).
"The number of contracts amended in May through August this year is massive when compared to the number amended in January through April.
"The number of contracts amended this calendar year, 2018, that were struck in prior years, up to a decade ago, are puzzling."
While the cause of the explosion in no-tender contracts is unknown, part of the explanation for the rise in defence spending may be due to the commitment by former Prime Minister Malcolm Turnbull to dramatically lift this country's role as an exporter of weapons.
He announced a $3.8 billion fund in January this year to boost foreign sales of Australian arms, although that spending was earmarked to offer loans to Australian weapons makers, so it is unclear whether there is a connection with the overall rise in defence spending as Greg Bean's Austender analysis covers foreign contractors. And the reason for the rise in no-tender contracts remains unclear.
Road-bump for government by consultants amid UK calls for Big Four bust-up
Public support is vital so this website can continue to fund investigations and publish stories which speak truth to power. Please subscribe for the free newsletter, share stories on social media and, if you can afford it, tip in $5 a month.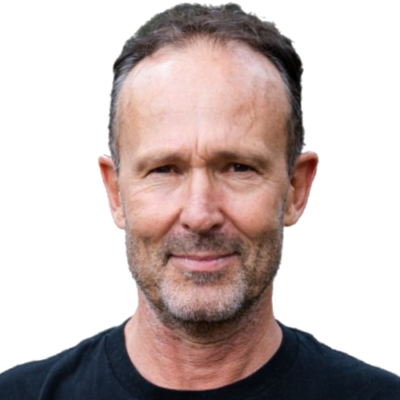 Michael West established Michael West Media in 2016 to focus on journalism of high public interest, particularly the rising power of corporations over democracy. West was formerly a journalist and editor with Fairfax newspapers, a columnist for News Corp and even, once, a stockbroker.