The skies opened and the rains fell, hammering communities up and down the east coast. So how good is Australia in another time of tragedy? An FOI reveals that the government was warned about the increased likelihood of floods in November last year, and failed to properly prepare for the disaster, writes Callum Foote.
Better late than never. Two weeks into the floods that have devastated Queensland and NSW, Scott Morrison has announced a state of emergency. If only it was a problem of tardiness. In fact, the government knew for three months that this catastrophe was coming, and failed to act.
The Department of Home Affairs was given a briefing by the Director-General Emergency Management Australia, Joe Buffone, on November 5 warning that widespread flooding, severe storms and tropical cyclones are "more likely" than previous decades.
All the premiers and the PM were given this briefing, yet even today we still have Morrison talking about a once in 500-year event. Deputy PM and Minister for Infrastructure, Barnaby Joyce, has said that this is a "one in 3500 years" event and the New South Wales premier, Dominic Perrottet described the torrential rain in the north of the state as a "one-in-1000-year event".
The presentation, released by the Department of Home Affairs under a freedom of information request by independent Senator Rex Patrick, also pointed to the effects of the La Nina weather pattern and a negative Indian Ocean Diapol (IOD) which both contribute to a wetter than average northern Australia.
The report did not forecast regional hazards into autumn, but its mid-late summer predictions were that the eastern seaboard would experience flooding as a result of tropical cycles and widespread rain.
MWM has put questions to the Department of Home Affairs about what steps it took to prepare Australians for these hazards. We have not yet received a reply.
The National Recovery and Resilience Agency
The agency responsible for addressing emergencies such as the current floods is the National Recovery and Resilience Agency. The NRRA's $4.7 Emergency Response Fund has up to $50 million set aside to spend on disaster preparedness measures every year. Until Labor senator Murray Watt challenged Shane Stone, the co-ordinator general of the NRRA, in Senate estimates last year for not spending a cent of this money set aside, measures had not been taken.
Fifty million dollars was given out to fund flood mitigation infrastructure last May under the National Flood Mitigation Infrastructure Program 20-21. None of the three projects funded in Queensland was in the state's south.
Applications for the 2021-22 program closed on February 4 and it has not announced any funding.
When did authorities know flooding was occurring?
The NRRA is housed within the Department of Prime Minister and Cabinet and overseen by the Minister for Emergency Management and National Recovery and Resilience, currently Bridget McKenzie.
The first reports of severe storms and flooding in South-East Queensland occurred on February 1, with the first reports of flooding in NSW occurring on February 11.
Morrison first issued a statement of support to the victims of the Queensland floods on February 27, almost a full month after the floods began. He followed it up the following day to include NSW flood victims also.
McKenzie addressed the floods on February 15, offering "disaster assistance" to Queensland Local Government Areas affected by the ongoing floods.
What money is on offer now?
The Australian Government Disaster Recovery Payment provides one-off financial assistance to eligible Australians adversely affected by the floods in Queensland and NSW. The rate is $1,000 per eligible adult and $400 per eligible child.
The Disaster Recovery Allowance provides income support payments to employees, primary producers and sole traders who can demonstrate they have experienced a loss of income as a direct result of the floods.
The allowance provides fortnightly payments for up to 13 weeks up to the applicable rate of JobSeeker Payment or Youth Allowance, depending on the person's circumstances.
This is all Commonwealth money, there are other funding arrangements made between NSW/Queensland and Commonwealth on offer also.
Separate bucket of money to the $4 billion Emergency Response Fund. Services Australia is the "delivery partner" for these payments.
Shane Stone: disaster fighter
Shane Stone stepped into the role of Coordinator-General of the super-agency after serving as coordinator-general of one of its subordinates, the former National Drought and North Queensland Flood Response and Recovery Agency.
Labor has called on Stone to resign over comments appearing to blame people who "want to live among the gum trees" for the cost of recovering from catastrophic floods.
Failure to spend
Watt uncovered in Senate Estimates late last month that zero-funding had been allocated to the now $4.7 billion Emergency Response Fund. This was despite the fund being cleared to allocate up to $50 million a year on preventive measures such as flood barriers, cyclone shelters and bushfire prevention works.
It appears from answers given to questions asked by MWM by an NRRA media spokesperson that since then, $50 million has been allocated to build flood mitigation infrastructure.
As coordinator-general. Stone also has considerable influence on the unutilised $4.7 billion Emergency Response Fund as the Ministers funding decisions are made following Stone's advice.
Transparency
Since its amalgamation, the National Recovery and Resilience Agency has discontinued key transparency measures which were put in place by the National Bushfire Recovery Agency, such as monthly performance reports.
As one observer, media strategist Brent Hodgson pointed out on Twitter, three of the NRRA's five "performance measures'' according to the agency's 2020-21 annual report are still directed at response measures to the 2019 Townsville floods.
Put it on the card
The Budget projects that the Commonwealth government's gross debt will be around $963 billion at 30 June 2022. This is around 45.1% of GDP. It is projected to increase to $1,199 billion — around 50% of GDP — by June 30, 2025.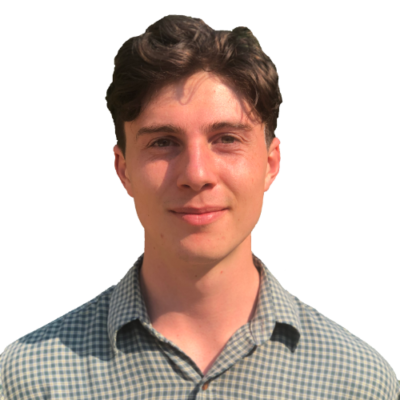 Callum Foote is a journalist and Revolving Doors editor for Michael West Media. He has studied the impact of undue corporate influence over Australian policy decisions and the impact this has on popular interests.