Scott Morrison and Josh Frydenberg can kiss their cherished budget surplus goodbye. They never quite got there. Now we await their stimulus package, surely a more decisive affair than the bushfire response.
Markets cratered around the world overnight on a 30 per cent plunge in the oil price and corona virus concern. This is GFC Mark II and central banks have no monetary answer this time. Rates are too low. There is nothing left in that tank, only fiscal stimulus remains.
Often financial markets disengage from real life. The sheer magnitude of the present ructions however ensures a serious blow to the economy.
So the Government faces a unique dilemma. When in opposition during the Global Financial Crisis, they relentlessly decried the Labor government for reckless spending when Kevin Rudd handed down a $42 billion stimulus package in February 2009. Ironically the present regime doubled all Australian debt accrued since Federation in just five years.
The Rudd splash entailed a $26 billion infrastructure program, $2.7 billion in small-business tax breaks and $12.7 billion in cash bonuses. There was $950 for every Australian taxpayer earning less than $80,000 a year.
It helped. But things were different then. In the aftermath of the GFC, the China boom remained in full upswing for the next two years, demand for Australia's commodities kept rising and Australia was one of the only countries in the world to avert recession. Now however, Chinese demand has been laid low by the coronavirus and Australia has a greater exposure to China than ever.
The conundrum for Treasury is that, unlike the GFC, this crisis is supply driven. That is, the problem is 2009 was demand and the Rudd stimulus was designed to fire up consumer demand. This time around, the problem is supply. Logistics. What happens when movie theatres, schools, restaurants, workplaces, supply chains shut down? How do Morrison and Frydenberg structure a stimulus package around that?
It would appear we are destined for the double whammy of a bear market and a recession, the first recession in 30 years.
These are the reasons things are different, perhaps worse this time than in 2009:
Chinese demand is muted by the virus. Ergo lower demand for coal and iron ore, our top two exports,
Central banks have little room to lower their cash rates,
Tourism, a huge earner for Australia, has been hammered by the virus,
Australia's debt has doubled,
This crisis is supply driven, rather than demand driven,
Household debt hovers at record levels.
The good things:
The radical drop in the oil price means lower costs for business and consumers
Debt has never been so cheap, lending scope for enormous government borrowing to fund stimulus and low rates for business investment should business be so brave.
The big risk:
Unemployment. If jobless numbers rise and people can't afford to pay their mortgages, the hallowed property market is in danger.
Corporate. Around half of the $5 trillion global market in corporate bonds and classed as junk bonds. The knock-on effects of defaults would take a heavy toll on tax receipts for government and on financial markets.
Logistical: the virus shuts down workplaces, supply chains.
So Morisson and Frydenberg have been mooting tax breaks for business, among other stimulus measures. The problem with incentives for investment however is that business is reluctant to invest at times of great uncertainty. They are more likely to bank it, batten down the hatches.
If the dynamic duo were to lift Newstart, they could actually help people while guaranteeing the money would be spent. This would stimulate the economy but unfortunately the government remains manacled to its ideology of trickle down economics.
For the first time ever, the whole US treasury yield curve has dropped below 1 per cent as investors, prepared to accept a yield on their ten-year money of just one third of one per cent, flee to safety.
Things are different this time.
During the GFC, exports were stimulated by the exhilarating demand from China. Further, the revolution in technology underpinned new investment. The tech giants are now a mature sector – and one which doesn't pay much tax. Poor government policies have left a world of tax havens brimming with cash and major economies brimming with debts.
Meanwhile, the economic spot fires are everywhere. And tech is unlikely to rescue the day. Data from the China Academy of Information and Communications Technology (CAICT) out yesterday showed Apple smartphone sales in China halved in February. CAICT said 6.34 million devices were shipped last month, down 54.7% from 14 million in the same month the previous year.
Android brands accounted for most of the drop, collectively saw shipments at 5.85 million units for the month, compared to 12.72 million units last year. Apple shipped 494,000 last month, down from 1.27 million.
The ructions will continue for a while. Most people will be about 20 per cent poorer thanks to the past few weeks, on paper at least. But it's always darkest before dawn.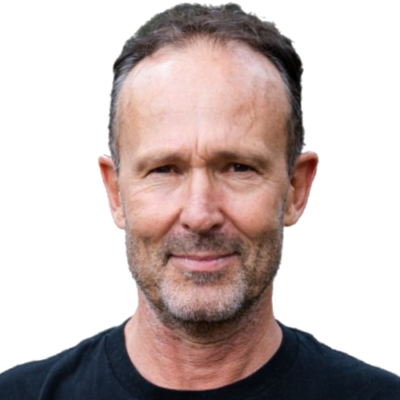 Michael West established michaelwest.com.au to focus on journalism of high public interest, particularly the rising power of corporations over democracy. Formerly a journalist and editor at Fairfax newspapers and a columnist at News Corp, West was appointed Adjunct Associate Professor at the University of Sydney's School of Social and Political Sciences.