This reporter had not been barred from attending a public meeting in two decades of journalism but it finally happened. Michael West reports on the sneaky push to exempt a Chinese-owned tax avoider from the National Gas Rules and foist a $2.7 billion cost onto Australian gas customers while opening up vast new tracts of land for fracking.
I went along to attend a public hearing at the Australian Energy Markets Commission AEMC) in Castlereagh St Sydney last week and was stopped from going up in the lift by an AEMC executive manning the lobby.
The reason given? I had failed to fill out a form to register, that is, to register for an event I didn't know about until the day before; an event, which as it turned out, had plenty of empty seats.
What is at stake here that a government body is barring a journalist from attending public hearings?
The Commission is pushing ahead with its approval of a gas pipeline in Northern Australia via a transaction which would not only force gas prices even higher but open up three new huge tracts of land for gas fracking: these are the Betaloo Basin in NT and the Galilee and North Bowen basins in Queensland.
As the national body which sets the rules for energy markets in this country, the AEMC is, more than any other single institution, responsible for the rampant rise in energy prices – both gas and electricity – which will ensure a record number of families and pensioners shiver through winter this year.
Pipelines are monopolies. The decision by the Commission to give an exemption to the multinational tax avoider Jemena constitutes a hit to taxpayers, gas users and the environment.
Upstairs at the hearing a few minutes after yours truly had been blocked, proceedings kicked off with Bruce Robertson, a gas analyst, fronting Chairman John Price and his three commissioners.
Robertson did not hold back. "I'm here today for one reason and one reason alone and that is because the AEMC is not doing its job. "Now, why is the AEMC not doing its job? Well, the marker of your job obviously is price and if we look at the current spot price (for gas) in Sydney it's over 60 per cent higher than the theoretical price that the ACCC says we should be paying.
"The current spot price in Australia is 160 per cent [higher] – that's two and a half times what consumers pay in the US – and, worst of all, Australians pay 23 per cent more than our customers in Asia. 
"So we pay more than the people in Asia pay for gas and their gas has to be liquefied, a process that costs $4 and shipped which is another 70 cents, that's if you include the costs of capital. Part of the cost of gas is in very high pipeline costs."
The Northern Gas Pipeline, Robertson told the AEMC commissioners, who by all accounts looked somewhat shell-shocked by his straight-talking, would end up with taxpayers and gas customers footing the bill.
At $2.7 billion in extra costs – thanks to AEMC's exemption – the pipeline would cost "two times what a reasonable price would be".
"What the AEMC is presiding over is a massive wealth transfer from the people of Australia, the gas consumers in Australia, to the government of Singapore and the government of China. This wealth transfer amounts to $2.7 billion, just over that, over the life of the 15-year project, if the project is expanded to the levels that Jemena expects."
According to its own financial statements, Jemena is now under investigation by the Australian Taxation Office for tax avoidance, debt loading which funnels the profits from its monopolies out of this country to foreign shareholders via interest on highly priced loans.
A done deal?
Following Bruce Robertson, environmental lawyer David Barnden gave evidence, questioning how the AEMC could make an important public interest decision devoid of contemplating climate change. Barnden also brought up the Tax Office investigation of Jemena.
"We query how a competitive process can be underpinned by tax evasion, potential tax evasion," said Barnden. "The ATO's threshold to investigate or to start up an audit for tax evasion is where the company can't demonstrate internal processes or methods that it's used to calculate interest.
"In this circumstance, with respect to $800 million of convertible notes, that company restructure happened a week after the incorporation of the subsidiary company which was to build the Northern Gas Pipeline. And we calculate, over this – the period that these convertible notes run for, to 2050, it's a half billion dollars worth of tax the Australian taxpayer misses out on."
Jemena's major shareholders are State Grid Corporation of China and Singapore Power. Its directors include Federal Liberal Party President and influential former premier of NSW Nick Griener.
Barnden's last point indicates Jemena has, for years, regarded the Northern Gas Pipeline as a "done deal". Further, in his submissions he cited Jemena's own submission which suggested that – despite the original intention of the pipeline being to serve Northern Territory – it was also designed to export gas and open up new gas fields.
This from Jemena's economists HoustonKemp:
"The NGP can be understood in this context as an initial investment that could enable a series of subsequent investments to substantial volumes of gas from the Northern Territory to east coast gas markets".
Both Barnden and Robertson urged the AEMC to revoke Jemena's exemption under the National Gas Rules. In February, the AEMC had made a draft determination not to make a rule to remove an exemption in the National Gas Rules that applied to the Northern Gas Pipeline.
The pipeline, between Tennant Creek in the Northern Territory and Mt Isa in Queensland, was built by Jemena after it won a tender process run by the Northern Territory Government in 2015. It started commercial operations in January 2019.
It is exempt from the framework for arbitration and information disclosure due to a derogation in the National Gas Rules. It is therefore, arguably, an unregulated monopoly.
Bruce Robertson contends the looming approval by AEMC amounts to another gas subsidy which will drive prices higher as onshore gas is expensive.
In a recent note, Robertson also labelled the Labor Party gas policy also constituted a "massive gas subsidy which will further gas cartel profits at Australian gas consumers' expense".
Last month, the Labor Party announced a $1.5 billion financing facility to develop coal seam gas (CSG) in the Galilee and Bowen basins in Queensland, and shale gas in the Beetaloo basin in the Northern Territory.
"In recent years, there has been a tripling in gas production on the east coast of Australia – Australia is in fact the world's largest gas exporter – yet domestic prices have tripled. Without a domestic market, more gas production will not bring down the cost of gas."
Bizarrely, as a result of poor policy and mismanagement, Australians now pay more for gas than do consumers in Asia who buy our gas. This despite Australia being neck-and-neck with Qatar as the world's largest exporter of gas.
There are now six import terminals proposed to ship gas back to Australia. AEMC chairman John Price was not available for interview despite requests.
The Second British Invasion: how royal cronies and the gas debacle took Australia for billions
Public support is vital so this website can continue to fund investigations and publish stories which speak truth to power. Please subscribe for the free newsletter, share stories on social media and, if you can afford it, tip in $5 a month.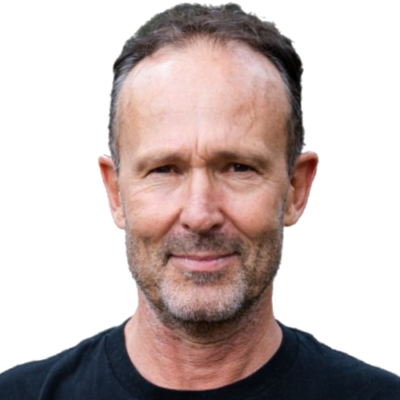 Michael West established michaelwest.com.au to focus on journalism of high public interest, particularly the rising power of corporations over democracy. Formerly a journalist and editor at Fairfax newspapers and a columnist at News Corp, West was appointed Adjunct Associate Professor at the University of Sydney's School of Social and Political Sciences.