Australian Defence Force | Military | Revolving Doors
 A former Colonel in the Australian Army who led logistic operations for the Australian and US governments. Left the military to move into a US-based military industry company. Currently, Group Managing Director of Business Development at BAE Systems Australia.
Corporate positions
CEO, BAE Systems Australia (Jan 2018 – Mar 2022)
CEO, Linfox International Group (May 2014-June 2017)
Vice President, Military Programs and Business Development Commercial Aircraft, VAS Aero Services, LLC (USA) (July 2013-Mar 2014)
Vice President, Military Programs, VAS Aero Services, LLC (USA) (July 2012-June 2013)
Publicly funded positions
Board member, Australia-ASEAN Council [Joined board while at Linfox; no longer listed on board. Emailed DFAT-AAC for dates 15.2.20; no reply]
Military positions
Director, Multi-National Logistics Division, United States Central Command (Jan 2010-July 2012)
Military Assistant to the Chief of Joint Operations Command, Australian Defence Force (Jan 2008-Dec 2009)
Australian Command and Staff College, Australian Defence Force (Jan 2007-Dec 2007)
Australian Army, various positions (Jan 2002-Dec 2006)
Defence departmental positions
Project Manager–Simulation, Defence Department (1999-2002)
June 2019: Awarded MBE by the United Kingdom, Queen's Birthday honours list, "for services to UK/Australia relations."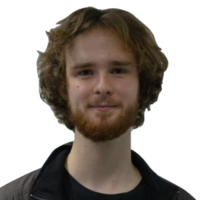 James is studying a bachelor of Communication (Journalism) at the University of Technology Sydney. He is a producer at 2SER radio and contributor at UTS's Central News.