Australian Defence Force | Military | Revolving Doors
A former Colonel in the Australian Army who led logistic operations for the Australian and US governments. Left the military to move into a US-based military industry company. Currently, CEO of BAE Systems Australia.
Corporate positions
CEO (designate), BAE Systems Australia (2.10.17-31.12.17)
CEO, Linfox International Group (May 2014-June 2017)
Vice President, Military Programs and Business Development Commercial Aircraft, VAS Aero Services, LLC (USA) (July 2013-Mar 2014)
Vice President, Military Programs, VAS Aero Services, LLC (USA) (July 2012-June 2013)
Publicly funded positions
Board member, Australia-ASEAN Council [Joined board while at Linfox; no longer listed on board. Emailed DFAT-AAC for dates 15.2.20; no reply]
Military positions
Director, Multi-National Logistics Division, United States Central Command (Jan 2010-July 2012)
Military Assistant to the Chief of Joint Operations Command, Australian Defence Force (Jan 2008-Dec 2009)
Australian Command and Staff College, Australian Defence Force (Jan 2007-Dec 2007)
Australian Army, various positions (Jan 2002-Dec 2006)
Defence departmental positions
Project Manager–Simulation, Defence Department (1999-2002)
June 2019: Awarded MBE by the United Kingdom, Queen's Birthday honours list, "for services to UK/Australia relations."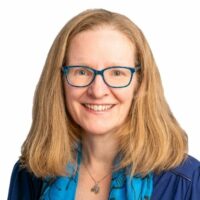 Michelle has had a long career in writing and research, initially in the financial services sector producing plain language investor communications. For the last 10 years, she has been involved in research and campaigning for various organisations seeking to reduce warfare and militarism.
An abiding interest has been the prevention of corruption via increased transparency and accountability. She is currently researching the links between current and former politicians, public servants and military personnel, and weapons-making corporations.