A takeovers binge is in swing in the jobless sector as the biggest private provider of employment services, the foreign multinational Max Solutions, mops up smaller players and posts strong revenues from government. Stephanie Tran investigates the Jobactive scheme and the failure of privatisation.
Max Solutions is the largest Jobactive provider in Australia. The company has received over $1.21 billion in government tendered contracts between 2015 and 2022. 
The parent company of Max Solutions is Maximus Inc, a large American multinational listed on the New York Stock Exchange.
With operations in ten countries including, Australia, Canada, United Kingdom and Saudi Arabia, Maximus Inc is a global giant in the administration of welfare programs. 
Maximus Inc. flourished through the pandemic with its share price almost doubling from $US51.96 in March 2020 to $US92.28 in June 2021.
According to its 2020 financial report, the American company paid $70.1 million in dividends to its shareholders in 2020, up from $63.9 million in 2019 and $11.7 million in 2018.
The first piece in this series detailed the demoralising experiences of a job seeker at the hands of Max Solutions. Max Solution's America parent company, Maximus Inc. has faced similar criticism of its administration of welfare programs in the US regarding complex work requirements to access benefits, and the prioritisation of profit over the welfare of clients.
Jobactive fails jobless while privatised job agencies revel in a record pandemic profit boom
Tax
In its profit and loss statement Maximus Australia showed a loss of $10.6 million. However, its cashflow statement shows the company brought in $283.2 million in cash and paid just $3.4 million in company tax.
To its credit, Max Solutions told Michael West Media that they did not seek JobKeeper benefits from the Federal Government during the pandemic.
According to tax transparency data, between the 2013-14 and 2018-19 financial years, Maximus Australia reaped $1.59 billion in revenue with a taxable income of $145.4 million. Tax payable for this period was $42.15 million.
After taking a look at its 2020 financial report, it is evident that Maximus Australia reduced its tax liability in two main ways:
In 2018 Maximus Australia owed $US71.8 million on a loan from Maximus International. Over the past three years, they've paid $US7.9 million in interest on the loan. According to a statement provided by Max Solutions, "the Note Payable was created as a result of a group restructure during prior years". The loan was fully repaid in September 2020.
Additionally, in 2019 and 2020 Maximus Australia sent $2.8 million to parent company Maximus Inc. in the form of "purchases from related parties". According to Max Solutions, "purchases from related parties relates to costs incurred by MAXIMUS Inc. on behalf of MAX Solutions Pty Ltd, which were recharged at cost". Their response did not specify the nature of these costs.
Takeovers
The company's accounts also show a company flush with cash, engaging in takeovers and acquisitions. In February 2020, they acquired Injurynet Australia, a company that specialises in workplace medical services for $3.9 million, further strengthening dominance within the industry.
In 2017, the company underwent a restructure that saw the establishment of Maximus Australia Holding Company with the company acquiring the companies listed below (with the exception of Injurynet and Ocean to Outback Employment Services) for $278.4 million.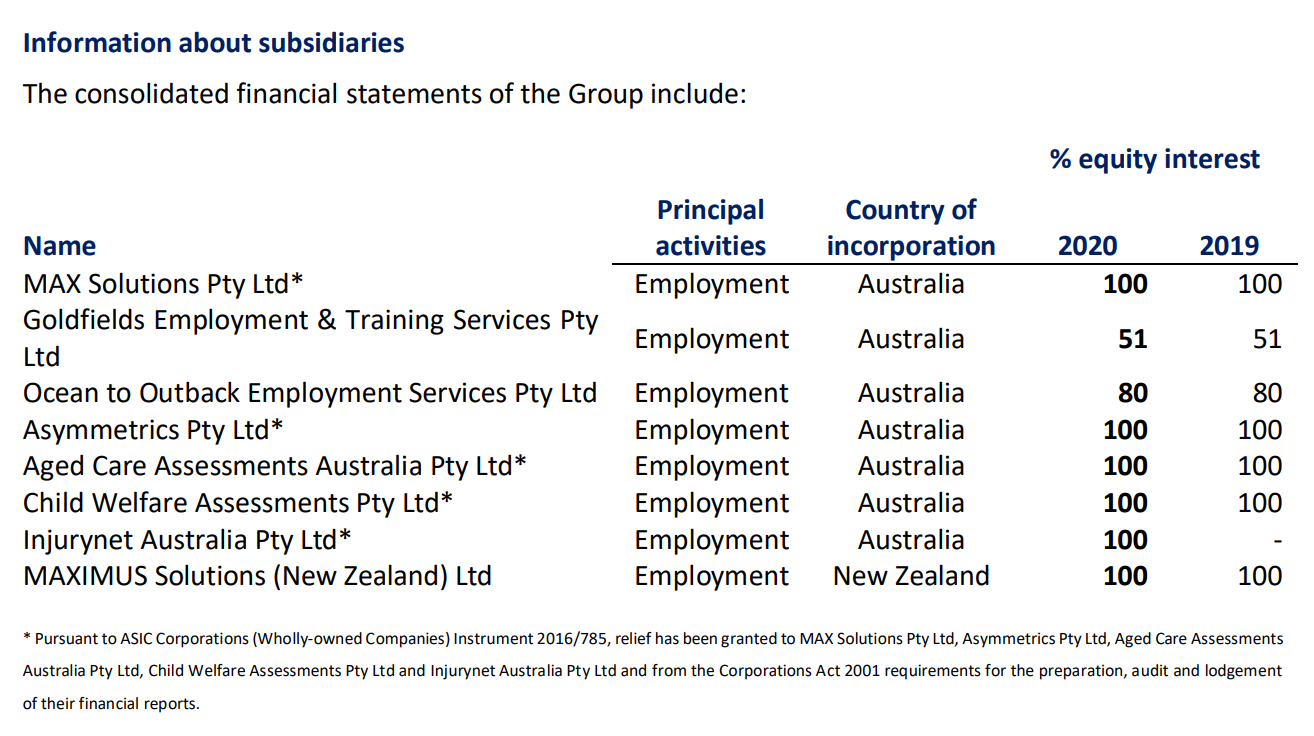 Government connections
Like many private Jobactive providers, Max Solutions benefitted from an amendment of its contract during Covid which increased the proportion of revenue received from administration fees as opposed to outcome fees, securing their profits against the poor labour market conditions created by the pandemic.
Their American parent company is no stranger to political access.
Since 2017, Maximus Inc has spent $3.34 million lobbying the US government, contributing an additional $320,287 to candidates and affiliated groups in the 2020 presidential race.
Their efforts have clearly paid off. In the 2020 financial report the company boasted that they had "approximately $7.8 billion in backlog" representing "more than 90% of current estimated fiscal year 2021 revenue".
Maximus Inc's largest shareholder is BlackRock, the world's largest asset manager, with a $US596 million stake in the company. In July 2021, BlackRock's assets soared to a record high of $US9.49 trillion from $US7.32 trillion the same time last year.
There are great profits to be made in unemployment.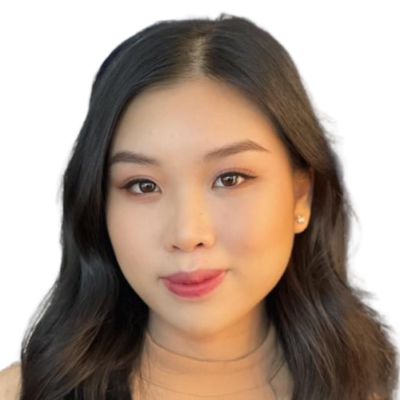 Stephanie is the editor of the Revolving Doors series. She is studying a Bachelor of Communication (Journalism)/Bachelor of Laws at the University of Technology Sydney. She was a finalist for the 2021 Walkley Student Journalist of the Year Award and the winner of the 2021 Democracy's Watchdogs Award for Student Investigative Reporting.