The financial clout of Australia's billion-dollar gun industry is increasing with firearm sales, membership revenues and political donations all climbing according to an investigation for ABC RN's Background Briefing and michaelwest.com.au by Paddy Manning.
EMBLEMATIC OF the increasing power of the firearms industry is the substantial investment by five powerful players in a new peak body the Shooting Industry Foundation of Australia (SIFA), established in late 2014. SIFA's first accounts, lodged in May, show revenues from membership nearly trebled from $125,000 in 2014-15 to more than $350,000 in 2015-16, as the Association geared up for a major lobbying effort. SIFA made donations of $84,035 in 2015-16, of which $63,834 was disclosed to the AEC here. That money went to right-wing parties including the Liberal Party ($22,500), Shooters Fishers and Farmers Party ($17,000), National Party ($12,334), LNP in Queensland ($8000) and CLP in the NT ($4000).
Gun lobby influence far too strong & growing via political donations #banpoliticaldonations wd be start 90% Oz wants strong controls #auspol https://t.co/2fXvOUkT7v

— 💧Rosemary Vass (@coonavass) August 12, 2017
Apart from funnelling political donations, SIFA aims to build up the policy capability of the gun lobby, and its first project has been to commission research to generate reliable data on the overall economic contribution of the firearms industry in Australia, taking in the sale of firearms to civilians, military and law enforcement agencies, plus sale of ancillary products such as ammunition, scopes, and camouflage gear, including via the country's 475 licensed firearms dealers. At the moment, the industry readily concedes, it has no idea of the true figure. There are various rubbery estimates: Beretta Australia, in its submission to the Senate Inquiry into gun control assumed firearms was a $1.5 billion-plus industry; the National Firearms Dealers Association, in its submission, reckoned more than $1 billion.
Hunting is the "genuine reason" for acquiring a firearm given by more than 80 per cent of gun owners, the industry says. There has been credible work done on the economic contribution of hunting. In 2013, after surveying more than 7200 hunters, the CSIRO estimated Australia's 200-300,000 recreational hunters spent more than $1 billion annually. The following year, the Victorian Department of Primary Industry estimated hunting generated $439 million annually.
Shot to pieces: How the Adler fight threatens our national gun laws https://t.co/XbMCjlQaxW via @RadioNational

— Paddy Manning (@gpaddymanning) August 11, 2017
SIFA has also commissioned polling on attitudes to gun laws across the country. SIFA's executive officer Rod Drew, formerly CEO of hunters' body Field and Game Australia, was unavailable to talk about the group's unfinished research this week, but in written comments to Background Briefing spelt out the industry's objections to the 1996 National Firearms Agreement which was "implemented swiftly, was poorly drafted and did not allow time for adequate consultation to ensure it met community standards of safety and security".
"The NFA contains conditions that are not based on sound evidence and facts, that are impractical to implement, which place unnecessary emphasis on controlling law abiding people and go easy on criminal activity," Drew said. He also pointed out that implementation of the NFA was not consistent around the country, highlighting the fragmentation that is occurring and is feared by gun control advocates as Background Briefing reported here.
"In many cases," Drew said, "jurisdictions have ignored the non-binding NFA and introduced legislation that is more practical and appropriate for their state. This means that, functionally, Australia does not have a National Firearms Agreement that can deliver to community standards; laws around firearms ownership, storage and safe usage (for example) differ from state to state."
The five directors of SIFA include chair Luca Scribani-Rossi, former 1984 Olympic medallist skeet shooter and founder of Beretta Australia; Clive Pugh, general manager of Winchester Australia, a subsidiary of New York-listed giant Olin Corporation; Danny Galea of firearms importer Outdoor Sporting Agencies; and Josh Raymond of Raytrade. The fifth director of SIFA is Robert Nioa, managing director of Nioa Australia, the country's biggest small arms dealer and importer of the controversial Adler A110 lever-action shotgun which has dominated the national debate about the National Firearms Agreement over the past two years. Nioa does not file accounts with the corporate regulator but a sign of its growth comes from the Austender website, which shows various Nioa companies have sold firearms and ammunition, war weapons and vehicles, and other military equipment worth $172 million to the Commonwealth government since 2007 — a tally that has more than doubled in the last two years.
Nioa, who is son-in-law of federal member for Kennedy, Bob Katter, is one of the most powerful men a key political donor in his own right: last financial year Nioa Nominees has donated $160,000 to the Katter Australia Party over the past five years, and last year gave $20,000 to the Liberal Democrats in NSW, represented by Senator David Leyonhjelm.
The gun industry donated more than $350,000 to Australian political parties in 2015-16, according to an analysis by Gun Control Australia. It's a recent phenomenon: further analysis of AEC records shows no comparable gun lobby donations for the whole decade to 2009-10, with donations by shooting groups climbing from $21,050 in 2010-11, to $100,000 a year in each of 2011-12, 2012-13, and 2013-14, and a hiatus with no donations in 2014-15.
"The gun industry donated more than $350,000 to Australian political parties in 2015-16"
Sydney University associate professor Philip Alpers, author of gunpolicy.org, cautions that although gun imports have been rising steadily since the 1996 buyback (see chart below), to the point where the number of privately-owned guns is now back above pre-Port Arthur levels.
Population growth over the same period means gun ownership rates have fallen proportionally, by about 23 per cent per capita.
While gun import figures are reliable, Alpers says they have not kept pace with gun registrations, suggesting that a large number of pre-1996 guns are gradually being registered.
Alpers says the number of guns in Australia before registration requirements were introduced in 1996 is unknown, but could be exceedingly high given historical import figures. In the 1970s and 1980s, annual gun imports were commonly higher than they are now, although the population was much smaller. Alpers says historical gun penetration in Australia is related to the share of agriculture in the economy, disposable incomes and cultural factors — particularly, whether one's father owned a gun.
Gun lobby in #Australia pushes for high powered, high capacity semi auto rifles to be unrestricted! Fight them like your life depends on it! https://t.co/depumWTVmg

— Trekker (@S22Syd) June 16, 2017
All of those qualifications should be taken into account when comparing gun imports today, with two decades ago when the national gun laws and buyback were implemented in the wake of Port Arthur, causing a one-time spike in gun sales as cashed-up owners bought replacements for their surrendered semi-automatic weapons. Gun imports have quadrupled since then, but Alpers says:
"it is misleading to take the very bottom of the trough, right after that spike, then draw a straight line and compare it with today's high point."
What has undoubtedly taken off since 1996, he says, is the amount of money flowing to pro-gun organisations like the Sporting Shooters Association, which is affiliated with the US National Rifle association and which has seen its membership numbers triple from 50,000 to more than 180,000, because John Howard's gun laws made membership of a gun club compulsory for licensed firearms owners.
Alpers has written previously of the $20 million cash stash held by the major Sporting Shooters Associations around the country, and he says there is a huge debate among shooters about how to spend that money.
"There's tremendous controversy about it, but it's under the bed covers. You'll find it hard to find anyone to talk to about it.
"Grassroots shooters would like to see it spent on ranges. As they get pushed further out from cities, it's getting urgent that they buy new land. On the other hand all the political guys don't want to spend it on ranges, they want to spend it on politics."
Just as the gun lobby did in 1996, during the campaign against John Howard's gun laws, Alpers says shooters' groups are "gearing up for a big push".
Financially, the gun lobby clearly outmuscles gun control advocates, with groups like Gun Control Australia or gunpolicy.org operating on a shoestring budget.
Business as usual, with NSW gun laws whittled away by Lib/Lab/Nat, will deliver over 1,000,000 registered guns… https://t.co/it2uUGVwQv

— David Shoebridge (@ShoebridgeMLC) June 16, 2017
Lesley Podesta is CEO of children's charity the Alannah and Madeline Foundation, named after two girls killed at Port Arthur. The Foundation takes a strong interest in gun control in Australia, and Podesta says
"we find increasingly that the sporting shooters have an enormous capacity for influence and they appear to be very well resourced, as evidenced by the influence they have within the political system these days.
"People feel like the issue is settled but what we see is there is just constant movement to erode and change and weaken the laws."
Whatever economic contribution the gun industry makes, Podesta says, Australia's tough gun laws have also saved the country money.
"I spoke recently to some emergency room staff, most of whom had never dealt with gunshot wounds," she said. "We have had significant savings in our health system because we have had tough gun laws … savings apart from the fact that people's lives have been saved".
Podesta says there is no steady source of funding behind gun control advocacy groups like Gun Control Australia, and the Alannah & Madeline Foundation itself was a small charity which had only a few significant donors. "There's no magic pudding funding us."
Podesta says anyone who speaks out for gun control gets intimidated:
"Any time people get involved they get abused and targetted so much, people retreat. I can't tell you how you get treated as soon as you speak out against guns. That's what the [US National Rifle Association] does. The same tactics get used here."
Paddy Manning is a freelance journalist whose most recent story was "Shot to Pieces" for ABC RN's Background Briefing program, and is author of three books including Born to Rule: The unauthorised biography of Malcolm Turnbull (MUP, 2015)
You can follow Paddy on Twitter @gpaddymanning.
Gun control advocates warn 'chain reaction' eroding Howard's gun laws https://t.co/ZLbyPS24uH via @ABCNews

— Paddy Manning (@gpaddymanning) August 11, 2017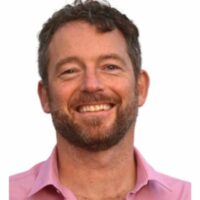 Paddy Manning is contributing editor (politics) at The Monthly and has worked for the ABC, Fairfax, Crikey and The Australian. He is also the author of three books, including a recently updated unauthorised biography of Malcolm Turnbull, Born To Rule?