American food and confectionary giant, Mars, has made an art-form of stiffing its suppliers by trying to stitch them up with trade finance if they can't wait four months to be paid.
Following other multinational companies which operate in the grocery chain, Mars Australia and New Zealand has stretched out its payment terms from 90 days to 120 days.
Mars however has gone even further than the likes of Fonterra and
Kellogg's which recently pushed out terms to 120 days. Mars is "kindly" offering its suppliers the exciting opportunity of trade finance.
In other words, not only is Mars using its suppliers as a bank by pushing out payment times but it is also offering to penalise them with an interest charge on top.
Mars confirmed in a statement (full text below) that it had pushed out terms and was "working individually with them (suppliers) to seek an extension of payment terms while providing them with access to a third-party financing program".
Suppliers were not impressed with the explanation by Mars. As one anonymously told michaelwest.com.au "What a crock of (expletive deleted). Working with suppliers to improve cash flow so they can invest more – (expletive deleted) the small business which just wants to get paid so they can invest and grow – what (what expletive deleted) planet do these (expletive deleted) come from?
"Oh that's right, they are the centre of all that is great including investing and creating jobs – no that's not accurate. Small business creates all the jobs. Just pay them for their services with no strings attached or let me buy your (expletive deleted) Mars bars and pay you in 120 days."
A few points about the slide in payment terms: one, it presents a drag on the entire Australian economy, two, the principal offenders are often multinationals who don't pull their weight when it comes to paying income tax, three, the principal victims are small business people whose greatest challenge is cash-flow. As one told us recently, "I have to pay my staff every month, tax, electricity, other bills. They won't wait four months".
Putting a one-month ceiling on payment terms would seem to be a no-brainer politically and since our coverage of the issue mid-last year there has been some interest taken in Canberra regarding possible reform. Small business people vote, multinationals don't. However multinationals often deliver political party donations and enjoy significant lobbying power.
There is also an insidiously and studiously-structured force behind the deterioration in payments terms. This is the "procurement" revolution. When you hear the word "procurement", think profiteering.
Small biz ombudsman to hold inquiry into payment terms and big biz squeeze
At the big firms there are either procurement people, or sometimes consultants are hired to figure out the best way to hold off paying people. The job of these procurement experts is to screw suppliers, to make a profit at the expense of suppliers by keeping cash on money markets for longer.
STATEMENT PROVIDED BY MARS
Mars is committed to manufacturing in Australia across our seven sites in NSW, Victoria and Queensland, providing great jobs in regional areas and sourcing produce from local suppliers. While Australia presents a challenging economic climate for manufacturers, we continue to invest heavily in state-of-the-art equipment, processes and infrastructure, and in the training and development of our people, so that we can remain a competitive local manufacturer. Our success as a manufacturer is a shared success with the local communities in which we operate, our people and our suppliers. In order to remain competitive and secure future growth for our business and for our suppliers' businesses, we are working individually with them to seek an extension of payment terms while providing them with access to a third-party financing program. Through this program, suppliers can obtain payment for their invoices, typically within 12 days, on very favourable finance rates based on Mars' credit rating. This improves cash flow for our suppliers and therefore gives them greater financial security, whilst at the same time enables Mars to continue to invest in growing and securing our Australian businesses. In line with our principles and our commitment to long-term relationships, we are not imposing extended payment terms on our suppliers, but rather working with them individually to continue to share success in a mutual way.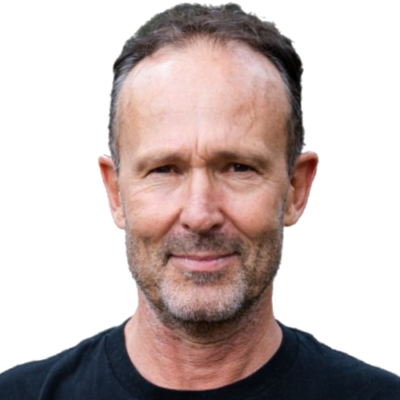 Michael West established michaelwest.com.au to focus on journalism of high public interest, particularly the rising power of corporations over democracy. Formerly a journalist and editor at Fairfax newspapers and a columnist at News Corp, West was appointed Adjunct Associate Professor at the University of Sydney's School of Social and Political Sciences.