Competitors are assembling at the starting gate for the running of the 2023 EPIC Cup, the equivalent of the Melbourne Cup for Australia's elite, most outrageously expensive and hopelessly costed electricity mega projects. Ted Woodley reports from the track.
The prestigious EPIC Cup (Electricity Project Incompetent Costing) was inaugurated in 2017, the year of Snowy 2.0's foaling, to celebrate Australian electricity infrastructure projects that woefully underestimate their construction cost.
Whilst the 'sport of kings' is notorious for separating mug horse-racing punters from their hard-earned cash, EPIC is the 'sport of governments', squandering the hard-earned savings of taxpayers and electricity consumers on appallingly costed electricity nation-building projects.
Snowy 2.0, the perennial crowd favourite and six-time national champion, is again unbeatable. The annual revaluation has doubled his price-tag from $5.9 billion to $12 billion. Incredibly, many pundits put his stud value at an eye-watering $25 billion when his extra gear and associated transmission connections are included.
Snow Job – Snowy Hydro 2.0 in a fathomless crevasse of costs
Snowy 2.0's former chief jockey, Paul Broad, was flabbergasted but thrilled at the news:
I'm a bit shocked. I don't know where this $12 billion comes from. That's news to me. Twelve months ago, it was nothing like that. That seems mad.
Bargain (bet) of the year
What a bargain Snowy 2.0 was at the 2017 yearling sales when snapped up for just $2 billion by the legendary stock-picker Malcolm Turnbull. He was right on the money when he excitedly predicted Snowy 2.0 to be an 'electricity game-changer' – what foresight. A 1,000+ percent increase in value has never been achieved before and is unlikely to be seen again.
All 25 million Australians have been so fortunate to have our government sign us all up for a grand or so to pay for Snowy 2.0's prodigious growth. And there's probably a lot more to come.
Australia's 'Electric Phar Lap' is at unbackable odds to achieve an EPIC seven-peat in 2023!
Thankfully, there is Buckley's chance of Snowy 2.0 ever being sold or scratched given the Government's life-time sponsorship deal and taxpayers' deep pockets. With at least another seven years to go before Snowy 2.0 is fully-grown, who knows what further records he will set – the EPIC triple-hat-trick in two years' time is a sure bet.
No doubt Florence, Snowy 2.0's trusty stable hand, will continue to provide staunch support. For one and a half years she has been paused at the starting gate of the headrace tunnel romping around in a sinkhole, racking up enormous costs. Mischievous scuttlebutt that Florence has been hobbled, or even nobbled, have been firmly rebutted by the owners.
Now that the EPIC Cup has become a one-horse race, attention has turned to the minor placings.
HumeLink is in the race!
This year's bolter is HumeLink.
Previously known as SnowyLink North, HumeLink recently stunned the market with a sensational $5 billion update. The filly's price at the 2020 yearling sales was just $1 billion – clearly another incredible bargain, this time for TransGrid (on a tip from AEMO).
Bookmakers have been swamped by the ensuing betting plunge as the filly was catapulted into EPIC's '500% Club' – the second member of this esteemed club, taking just three and a half years.
At the NSW Government Transmission Inquiry the ever-modest jockey, Brett Redman, did his best to downplay HumeLink's stunning update saying that her previous valuation was "about three or four years old" and he expects "the cost of infrastructure and transmission has gone up about 30%".
Humble as ever, he compared the update to a two-year-old valuation of $3.3 billion rather than to the yearling sale price and rounded down the actual increase over that more recent valuation from 50% to 30%. And he forgot to mention that HumeLink's capacity had been trimmed from 2,570 megawatts to 2,200 MW, boosting her price/MW and hence the magnitude of the update after adjustment to 570 per cent – modesty indeed.
And what a wondrous sight it will be to see HumeLink and Snowy 2.0 now both synchronised at 2,200 megawatts, prancing in step.
Wait for the gallop
However, TransGrid and AEMO have put celebrations on hold due to rumours of a protest about to be lodged by local spoilsports upset by HumeLink being allowed to gallop over their communities. For goodness' sake, it's just a 360 kilometre easement and will only be trampled for a century or so.
Thankfully, even if an official protest is lodged it looks like the Stewards (the Australian Energy Regulator) think they are obliged to uphold their 2021 regulatory test confirmation of correct weight at $3.3 billion.
Deputy Chair, Jim Cox, acknowledged at the Inquiry "we are concerned that the initial cost estimates [for HumeLink] proved to be so far wide of the mark". But clarified that "we have no power … to reapply the regulatory RIT test. I think it is the proponent's [TransGrid's] responsibility."
So it seems that unless TransGrid shoots itself in the foot by officially advising the Stewards of HumeLink's updated weight, the filly will remain eligible to saddle up this year. What a relief.
NSW electricity consumers are delighted to know they will be forking out an extra 50 per cent on their transmission tariffs to get HumeLink on the track and connecting with Snowy 2.0.
What about the outsiders?
Breaking news from the Snowy stable is the mounting value of its dark horse, VNI West. The colt, previously known as SnowyLink South, has been lengthening his stride to gallop across vast areas of southern NSW and western Victoria. Though he too is facing hoarse opposition from local spoilsports and tractor rallyists, who have gone straight to the Victorian Parliament and Supreme Court to protest. If he jumps these hurdles, he has the pedigree to give his talented sister a run for her money.
Thrillingly there are numerous other contenders lining up for the Cup with woefully underestimated prices – the handiest include Marinus Link, Battery of the Nation, Western Renewables Link, EnergyConnect, Kurri Kurri, CopperString 2.0, Borumba and Pioneer-Burdekin. Most have already well surpassed their original estimates, with Marinus Link recently slashing her weight by half but still retaining her $3.3 billion price.
And trackside is abuzz with rumours of future foals, Snowy 3.0 and HumeLink 2, hopefully extending the Snowy dynasty for decades to come. What carnivals might be ahead, with potentially five Snowy stablemates running together? Who knows what stupendous amount their combined value might be?
The race is run
But for this year's EPIC you can put down your glasses.
Snowy 2.0 will undoubtedly be victorious and set a new world record exceeding 1,000 per cent. Rumours are rife of an announcement at the Cup ceremony of a livery change to Snowy 25.0 to reflect his supreme stud value.
HumeLink, with a late run of 570 percent, is a shoo-in for second, probably setting a world record for transmission projects. Third is likely to be neck and neck between VNI West and Marinus Link.
How electrifying for the mug punters, us taxpayers and electricity consumers, and the government sponsors.
Postscript: Again this year there were no entries in the ACE Cup (Accurate Cost Estimating). Thankfully, the Stewards have locked this once prestigious Cup in the archive trophy cabinet for what is looking like a lengthy spell.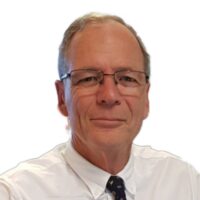 Ted Woodley is an apprentice energy commentator and former chief jockey of PowerNet, GasNet, EnergyAustralia and CLP Power Systems at Happy Valley Racecourse (Hong Kong).