Australian weapons manufacturer Electro Optic Systems, with financial support from the federal and ACT governments, is capitalising on the 'growth market' of the Middle East, one of the world's most volatile regions. Michelle Fahy reports.
As has been reported repeatedly, remote weapons systems manufactured by EOS are being exported to the United Arab Emirates and Saudi Arabia despite both countries being accused of war crimes. Numerous UN reports have detailed shocking human rights violations over the six years of the Yemen war.
After a shutdown due to Covid-19, EOS announced last month that it is exporting again.
EOS and the federal government have been asked repeatedly for proof that its weapons are not being used in Yemen. "Trust us," is the standard response.
Assurances from a company chasing millions in profit and a government intent on catapulting Australia into the global top 10 of weapons exporters seem to be the best the public can expect in terms of accountability.
There is zero transparency when it comes to Australian weapons exports.
Asked last year whether EOS weapons systems could be used in Yemen, company chief executive Dr Ben Greene was less than definitive, saying: "We have no end-user of EOS equipment that is likely to deploy it to Yemen."
Last month, the UN Group of Experts on Yemen released its third report, again pleading with the international community to cease supplying weapons to the countries fighting in Yemen.
Yemen's humanitarian crisis was never a big story internationally, but Covid-19 has now seen it drop from the list of the world's humanitarian funding priorities too. The UN says nearly 80% of the population remains in need of humanitarian aid and protection; and more than 20 million of Yemen's 28 million are food insecure.
Pork Missile: Government fires cash at weapons-maker EOS in Battle for Eden-Monaro
Government support for EOS
EOS has received extensive government support, including an exemption from paying state payroll tax. Under questioning last November by the ACT Greens, Chief Minister Andrew Barr said the ACT Government provided support to EOS (PDF p44), "principally for its space industry related activity". While EOS separates its space industry work from its weapons side, both companies operate in the same group under the same board.
Said Barr: "As part of an incentive to relocate a range of activities into the ACT, EOS were granted a time period limited payroll tax exemption."
Michael West Media asked the ACT government for further details but questions about the EOS payroll tax exemption were brushed aside.
"Details about the tax affairs of a particular taxpayer are confidential and covered by the secrecy provisions of the Tax Administration Act 1999."
Payroll tax is applied to a group's total wages in the ACT. EOS Defence Systems (the weapons side) generates the vast majority of the group's revenue and profits, and employs the great majority of the staff. The EOS 2019 Annual Report lists Defence Systems earnings (EBIT) as $22.3 million and gives the consolidated EOS Group's earnings (EBIT) as $22,354,491 for the same period – roughly the same number.
It would therefore appear that the payroll tax exemption is basically a tax break from the ACT government for the weapons side of the EOS business. EOS also did not respond to questions.
As a rough guide, in the ACT, a company of 250 people with total wages of $20 million would pay $1.2 million in payroll tax. The company's LinkedIn profile nominates its size as 201-500 employees.
EOS opened a new production facility in the ACT in January 2018 after winning the UAE and Saudi contracts and said it expected to have nearly 200 staff working in the new facility by late 2018.
Weapons manufacturer
Defending its decision to supply its weapons systems to the UAE and Saudi, EOS said in a statement to the ABC that "EOS does not manufacture weapons". In the ACT Legislative Assembly, Andrew Barr said the same: "They do not manufacture weapons."
EOS has so far supplied the UAE and Saudi with its remote weapons systems. The systems are mounted on armoured vehicles and can incorporate a light cannon, machine gun, grenade launcher or anti-tank missile, which EOS does not manufacture. The system enables the weapon to be operated from inside the vehicle, which makes the soldier safer. It can identify targets and automatically aim the weapon, making the firing of the weapon faster and more accurate. In military parlance, the system enhances lethality. See it in action here.
The claim that it was not a weapons manufacturer may have been technically correct when asserted by EOS and Barr, but that is no longer the case.
Last month EOS announced it had moved into production with a new range of directed energy (laser) weapons. The weapons are being marketed by EOS as 'drone kill' technology (counter unmanned aircraft system or CUAS). EOS says "CUAS are entirely defensive systems". The potential market is large. EOS has named its new range of weapons Mopoke, after the small native Australian owl.
EOS has not disclosed its list of interested customers for Mopoke, but industry insiders – such as AuManufacturing – have noted that its first customers are likely to come from the Middle East, given drone attacks on infrastructure there.
Investment analysts, Evans and Partners, in an investment update linked on EOS' website, said:
"EOS was recently selected as the preferred provider of counter drone weapons for a large international program (believed to be in the Middle East). …  EOS has moved its directed energy drone kill system to production, in anticipation of customer demand."
EOS is now unequivocally a weapons manufacturer, and likely to soon start exporting its weapons to the Middle East.
Supplying weapons to war crimes accused
Melissa Parke, a lawyer, former federal Labor MP, and human rights expert, is one of three UN-appointed Eminent Experts on Yemen. Parke told SBS Dateline last year:
"No country can claim not to be aware of the violations being perpetrated in Yemen. To continue to provide weapons in the knowledge of such violations is both morally and legally hazardous."
A former secretary of the Defence Department, Paul Barratt, has also stated his position on these weapon sales:
"Regardless of whether Australian-made weapons [are] crossing the border into Yemen, Australia now has a national policy which seeks and facilitates weapons sales with countries that stand accused of gross violations of human rights and likely war crimes. When did this particular trade in arms become official Australian policy? As a country that routinely asks other countries to abide by the rules-based international order, it would seem hypocritical, at best, that Australia is now willing to … make a profit from weapons sales to nations that are openly flouting this international order."
Chief Minister Barr insisted that because EOS exports have been authorised by the Defence Department, his government was justified in supporting EOS.
When asked whether his government was concerned that EOS products might be used to kill children or civilians in Yemen and whether the products complied with the UN's Arms Trade Treaty, Barr denied any responsibility, saying it was "a matter for the Australian government".
This is the same jurisdiction that proudly notes it was the first in Australia to introduce a Human Rights Act (2004), which encourages individuals to see themselves as "responsible for upholding the human rights of others".
High level support
In January 2018, EOS chief executive Dr Greene noted that EOS had received federal government support, saying that then defence industry minister Christopher Pyne "has visited foreign capitals with me to provide assurance of Australia as a reliable defence partner and supplier to its allies. This effort and support is acknowledged."
When the ABC later revealed that EOS's previously undisclosed $410 million customer was the United Arab Emirates it listed two trips to each of Saudi Arabia and the UAE by Christopher Pyne, one to the UAE by then prime minister Malcolm Turnbull, and a visit to Canberra by the UAE's Foreign Minister.
In addition to ministerial lobbying, EOS Defence Systems has received federal financial support, including:
$3.7 million from Defence between 2013 and 2016
$41.5 million performance bond from Export Finance Australia (EFIC) (PDF p66)
The company has also gained from influential appointments to its board. Former Chief of Army, Peter Leahy, joined the EOS board in May 2009, just 10 months after retiring as army chief. In April 2016 Leahy was joined by former Chief of Air Force, Geoff Brown, less than 10 months after he had retired from the air force.
Former senator Kate Lundy was appointed to the  board in March 2018, while also then working for the ACT government as its defence industry advocate. When asked about this conflict of interest an ACT government spokesperson said, "Ms Lundy informed the ACT Government of her appointment to the EOS Board as per her ACT Defence Industry Advocate contract, and updated her register of interests as required to manage any real or perceived conflicts of interest." Ms Lundy did not respond to questions.
Both Brown and Lundy currently serve on the ACT Government's Defence Industry Advisory Board (Brown as its chair) and both are also ACT government 'defence ambassadors'.
Michael West Media put questions to the ACT government regarding its support for EOS in light of the UN's latest report on Yemen. We also asked how it would respond to concerns that its support for EOS appears to conflict with the existence of its Human Rights Act. A government spokesperson said:
"The ACT Government is currently operating under Caretaker Conventions… It is not appropriate for ACT public servants to comment on government policies. The caretaker period ends after the ACT election on 17 October 2020."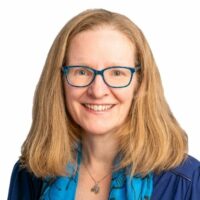 Michelle Fahy is an independent journalist who has been investigating militarism and the arms trade since 2009.