EnergyAustralia Holdings Limited
Its executives rollicked in pay rises. Its tax haven shareholders revelled in rising profits too. Its customers, however, were smashed by rampant gas and electricity prices while the Tax Office did not receive one cent in income tax over four years.
Winners: executives and foreign shareholders. Losers: Australian taxpayers and customers.
Welcome to the multinational tax avoider from central casting; worse, a company whose assets used to be owned by Victoria and NSW, by taxpayers themselves, until they were privatised. Now EnergyAustralia is controlled by a company in the British Virgin Islands, which is in turn controlled by a Hong Kong energy conglomerate, which itself controlled by Chinese shareholders and the billionaire Kadoorie family.
In 2018, this Hong Kong company, CLP Holdings, recorded an impressive 14 per cent return on equity and you can bet its huge presence in Australia played its part.
Indeed, debuting this year at #40 on the Top 40 Tax Dodgers chart is another energy giant controlled by the family of another Asian billionaire, Li Ka-Shing. This is the operator of Citipower and Powercor.
Although its total income surpassed $30 billion, EnergyAustralia managed to declare a taxable income of just $51.8 million over the four years of available Tax Office transparency data. It still paid zero income tax.
How did it manage to pay so little tax? The usual caper – related party transactions with its associates overseas. Massive loans from "related parties" offshore siphoned off interest payments to the tune of $71 million in 2017.
The good news is, after a decade of rampant profiteering, EnergyAustralia is finally paying a smidgeon of tax. Its 2017 financial statements show $23.4 million in tax paid. Responding to questions, the company said it paid $137 million tax in 2018.
"EnergyAustralia had total revenue of $6.3 billion and no taxable income during the 2016 financial year. Subsequently, EnergyAustralia began paying corporate tax in October 2017 and has continued to do so every month since.
"In the year ended 31 December 2018, EnergyAustralia contributed net profit to its owner CLP Group of $566 million, up 24 per cent from a year ago. EnergyAustralia paid $137 million in corporate tax for the period under review at an effective rate of 31 per cent."
It would seem the naming and shaming from these quarters has worked. We've hammered EnergyAustralia for two years for tax avoidance and although it has since started to pay income tax, it has also geared up again, taking out another $1.45 billion loan with a related party.
According to its financial statements the interest expense of $74 million on this related party loan is owed to an "intermediate holding company". It doesn't stipulate which company or where it is domiciled. Neither chief executive Catherine Tanna or chairman Graeme Bradley were available to be interviewed.
EnergyAustralia's immediate parent company is China Light & Power (Australia) Limited, which is incorporated in British Virgin Islands. Its ultimate parent is CLP Holdings Limited, incorporated in Hong Kong.
Elsewhere, a billion shares were issued to a related entity. This tends to help with thin cap rules. Auditor PwC enjoyed a fee rise to $2.2 million from $1.8 million with "other services" (quite possibly tax) accounting for the uplift.
The executive team enjoyed a collective pay rise again last year from $17 million to $19.5 million.
Public support is vital so that we can continue to investigate and publish articles that tell truth to power. Subscribe with a monthly contribution if you can, see below. Join our newsletter, share and like posts, if you can not make a financial contribute.
2019 METHODOLOGY
We are counting down the Top 40 Tax Dodgers. There are now four years of tax transparency data published by the Tax Office and we have used this data to work out which large companies operating in Australia have paid the least tax, or no tax.
Notable new economy players such as Google, eBay, Booking.com, Expedia are not near the top of the ATO list. That's because they don't (yet) recognise all income earned here; instead, they book Australian revenue directly to their associates offshore. They will be ranked in due course.
For other large corporations, and in particular, multinationals, the main steps in avoiding tax are made by reducing their taxable as much as they can; usually by sending it offshore in interest on loans, "service" fees or other payments to foreign associates. So, we have set a threshold. We have included only those companies which managed to wipe out 99.5 per cent or more of their taxable income over four years.
Qantas, therefore, is not on this list, although it has enormous income and has paid no income tax in Australia for many years. It misses the cut-off due to it not eliminating more than 99.5 per cent of its total income.
The airline had made large losses which were offset against profits. Many large corporations which have paid zero tax in ATO data, have legitimately made losses and have therefore built up "tax-loss shelter".
Further explanation of methodology can be found here.
Many others however, such as ExxonMobil and EnergyAustralia, are on the list as they managed to eliminate all or most of their taxable income by "debt-loading" or other means of aggressive tax avoidance.
In this, the second iteration of michaelwest.com.au corporate tax rankings, we have ranked companies purely on the Tax Office data. We will also publish a list of Australia's better corporate taxpayers, those companies who contribute most to the country in which they operate.
The Tax Office data is not a perfect guide. It does not record refunds, only tax payable and is often at odds with disclosures made for accounting purposes. In some cases, there are multiple entities with the same ultimate offshore parent reporting. One entity may pay zero tax, another may pay at the statutory 30 per cent rate (even if on low taxable income). We endeavour to be fair in our reporting to recognise these issues.
The data also recognises trusts as well as companies. For trusts, it is the members (investors) rather than the trusts who are ordinarily required to pay the tax. In many cases however it is fair to recognise trust structures for what they are, as tax is often the main reason these vehicles have been structured as trusts.
Companies are welcome to debate their rankings or to touch base to clarify or defend their tax practices. We will append or link these submissions.
Hydrox has been taken off the list as it never made a profit.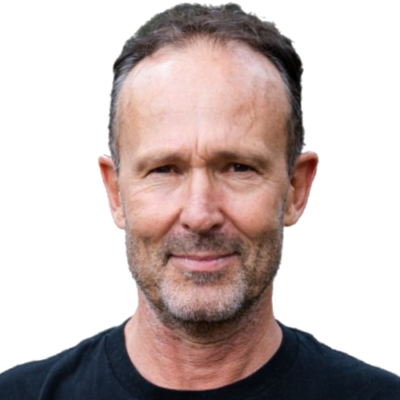 Michael West established michaelwest.com.au to focus on journalism of high public interest, particularly the rising power of corporations over democracy. Formerly a journalist and editor at Fairfax newspapers and a columnist at News Corp, West was appointed Adjunct Associate Professor at the University of Sydney's School of Social and Political Sciences.