Several charities and Sydney's elite private schools have been donating thousands of dollars to the NSW Liberal party over the past three years in the form of buying tickets to expensive dinners to gain access to Premier Gladys Berejiklian. Callum Foote reports.
An investigation by Michael West Media has found the Kidz Wish Foundation, Queenscliff Surf Live Saving Club, the McCall Gardens Community Foundation and the Association of Independent Schools of NSW are among the charitable donors to the Liberal Party. They join Cerebral Palsy Australia, Sydney Children's Hospital Foundation and Armenian Relief Society whose charitable donations to the Liberal Party were revealed here last week.
Although the Australian Charities and Not-for-Profits Commission (ACNC) appears to disallow, or at least highly discourage charities donating to political parties, the Commissioner confirmed that the practice was legal.
"Yes, we have to interpret the facts, and there is a high bar (for interpretation) but that is the law," said Johns in an interview. "The law is that you have to have a charitable purpose, not a political purpose. It's a purposes test".
Asked if it would be okay for progressive institutions such as Greenpeace or The Australia Institute to donate to Labor or the Greens, Johns said there would be no problem with that, as long as their donations passed the charitable purposes test.
Johns and the ACNC have come under fire for cracking down on progressive charities and for being overly politicised in favour of the conservative government.
Many of the donations identified to the Liberal Party were made in the form of large payments for dinner, lunch and breakfast with the Premier and other ministers. Such events are described as ways for corporate big-wigs to facilitate "relationship building" with key decision makers. Such fundraising is common in the corporate sector and a way of gaining access and influence in the political process.
Such dinners are dubbed pay for access by the Grattan Institute in its 2018 report Who's in the room? Access and influence in Australian politics.
As authors Danielle Wood and Kate Griffiths noted:
"The link between money and access is most explicit in political fundraising events. As a senior ALP official reportedly said, 'we use our political leadership to raise funds because they are the best product we have to sell'.

"Attendees pay hundreds – and often thousands – of dollars for a seat at a table with politicians, generally ministers or shadow ministers. Many donors openly say that they believe the benefits of attending fundraiser events include access to key decision makers and facilitating policy discussion."
Observers however question why charities feel the need to fork out thousands in 'pay for access' tickets to gain attention from the Premier?
Many of the charities are reliant – sometimes highly reliant – on government grants to stay afloat, with up to 90 per cent of their funding coming from the government. Presumably they think that cultivating a cosy relationship with the state's political leaders is the only way they think they can survive.
Taxpayers fund the government grants that are paid to charities, which then donate to the political party that is in government, which is then able to build a war chest to promote itself and prepare for elections.
The Premier's office has declined to comment on the taking of donations from charities. Her media adviser Sean Berry has refused to provide Michael West Media with access to the Premier's press conferences and has also refused to take calls.
Charities pay top dollar for dinner with Gladys Berejiklian despite regulator's no-no to political donations
Following on from the charities mentioned in the story above, here are some more NSW charities that have donated to the NSW Liberal Party in recent years.
McCall Gardens Community Foundation
The McCall Gardens Community Foundation, a charity committed to providing disability support to individuals in Sydney's Hawkesbury, Hills and Blacktown local area, has paid thousands of dollars to gain access to the Premier. For two years running, McCall Gardens attended a November Liberal Party fundraising event, marketed as a "Dinner with the Premier". The Foundation paid $5,000 in 2017 and $2,970 in 2018.
McCall Garden's total income last financial year was just over $11 million, 90% of which came from government grants.
McCall Gardens declined to comment when called by Michael West Media.
The Kidz Wish Foundation
In 2018, The Kidz Wish Foundation, established to provide services to sick children up to the age of 15 in NSW's Illawarra and South district made two donations, one for more than $1000 for an unnamed purpose to the NSW Liberal Party.
This past financial year Kidz Wish had a total annual income of $3.7 million, with $1.5 million (40%) of it from government grants.
The Kidz Wish Foundation declined to comment when approached by Michael West Media.
CO.AS.IT
Co.As.It, the Italian Association of Assistance, provides Italian language and aged care services across Sydney. In 2017, it made a one-off donation of $2,375 to the NSW Liberal party. There was no event associated with this donation.
Co.As.It's budget in 2019 was $12.4 million, with 90% coming from government grants.
Queenscliff Surf Life Saving Club
In October 2017, the Queenscliff Surf Life Saving Club donated $1,215 to the NSW Liberal Party in the form of tickets to a Tribute Dinner for Mike Baird. The Club's annual income is $380,000, none of which comes from government grants.
The Association of Independent Schools of NSW
The Association of Independent Schools has an annual budget of $28 million, of which almost $11 million (40%) comes from government grants.
From July 2018 to April 2019, AIS donated almost $5000 to Liberal Party fundraisers in the form of buying tickets. The star-studded events included dinner with Anthony Roberts (MP for Lane Cove), lunch with David Elliot (MP for Baulkham Hills), drinks with the Premier, Treasurer and Ministers, The Hon. John Howard Lunch and even cocktails with Alan Jones.
AIS attended six paid events during the time for a total donation of $4,664.
'To those who have, more will be given': Largesse to private schools continues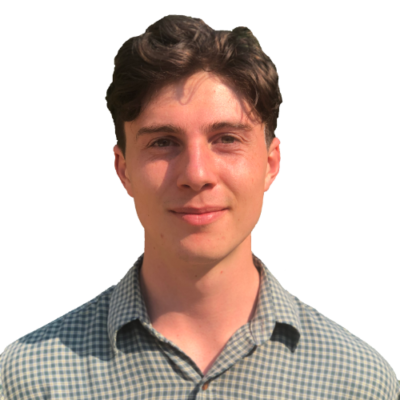 Callum Foote is a reporter for Michael West Media.
Callum can be contacted on [email protected]