Monday's emissions pact struck by Chris Bowen and Adam Bandt has hit shares in Beetaloo Basin gas frackers Empire and Tamboran. Yet confusion reigns. Bandt says the deal has "derailed" the Beetaloo and Barossa gas projects. The frackers say it's business as usual. Callum Foote reports.
Just a week after Treasurer Jim Chalmers announced moves to reform Australia's monopoly share market operator, ASX, and improve the integrity of financial markets, a classic case of market integrity arose.
Monday's announcement of the government's key emissions reduction policy, the Safeguard Mechanism, included a surprise amendment by the Greens struck to secure their support for the Bill.
The Labor-Greens deal puts in place a cap of 1,233m tonnes of carbon dioxide emitted by 2030, equating to an annual limit of approximately 140m tonnes for the 215 facilities covered by the Mechanism.
Alongside this concession, the Greens and Labor have also agreed to implement a net zero cap for Scope 1 emissions in the Beetaloo Basin. Bandt said the agreement would kill off development of gas projects in the Beetaloo Basin, yet Tamboran Resources' brash American chief Joel Riddle said Bandt was "100% wrong".
Who to believe? Is the market informed? Because the stock prices of Empire Energy and Tamboran got slogged, even though the companies appear to reckon there will be no impact from the Safeguard reform and have yet to provide detailed guidance to the market on risks.
Says analyst Tim Buckley of Climate Energy Finance: "I'm sure they've disclosed it somewhere but I can't find what their projected Scope 1 emissions are. It's not in their climate report, it's not in their EIS. 
'It should be absolutely core to the key risks of the company. It shouldn't be like trying to find a needle in a haystack. They've written a 160-page environmental impact statement, and they forgot to mention the most material risks. They've put out a glossy 2022 Climate Report and they've got more detail about health and safety when they don't actually employ anyone. They don't mention the elephant in the room which is their emissions."
Net zero cap a rude shock
Scope 1 emissions are those which are released during the production of a product. For gas developments, this would be the leaked methane, gas and energy costs associated with drilling and preparing the gas for transport. It does not include the carbon released from burning the gas, which may occur overseas if the gas is exported.
The net zero cap must have come as a rude shock to the key gas explorers in the Beetaloo, Tamboran Resources and Empire Energy.
Their share prices fell by a 14% and 12.5% respectively the day after the announcement, as the markets priced the cost of additional offsetting requirements for the drillers. Empire shares have bounced a bit; Tamboran has continued to slide.
Quite the Riddle
Joel Riddle, Tamboran Resources CEO, was quick to hit back at Greens' claims that the legislation will prevent a number of Beetaloo Basin projects from getting off the ground.
"The Greens have claimed these amendments restrict the Beetaloo Basin's development. This is 100 percent wrong," Tamboran chief executive Joel Riddle told the AFR. "Tamboran's progressive sustainability plan was and is doing everything called for in these amendments. This is a decisive political failure for the Greens who have campaigned to destroy industry, jobs and real progress on emission reductions."
While environmentalists have expressed concern over the "carbon bomb" which is Beetaloo fracking potentially blowing out Australia's emissions by 20%, Riddle has made much of "sustainability", containing emissions via CCS (carbon capture and storage) and emissions offsets.
However it appears that so far, Tamboran Resources has purchased less than half a million dollars' worth of carbon credits, according to the company's full year 2022 results.
Neither company has yet informed their shareholders of any effect the Safeguard policy might have on their business, though to be fair to the frackers it is difficult to evaluate the hit given uncertainty around Scope 2 and 3 emissions risks.
Beetaloo, Scarborough, Labor lockstep with Coalition on high emission gas projects
Alarm bells for shareholders
Institute for Energy Economics and Financial Analysis (IEEFA) financial analyst Bruce Robertson says the lack of disclosure around the companies' obligations under the Safeguard Mechanism should ring alarm bells for shareholders.
"The scope 1 emissions for this company aren't in their environmental impact statements, nor the progressive sustainability plan" says Robertson.
Shareholder's can't price in the cost of carbon offsetting for Tamboran stock "Because you don't know what your scope one emissions are".
You've got to put a price on the expected price of carbon in 2030. Buyer's have got to be able to dimension this. Until you do, you can't buy the stock and know what you're buying.
Typically laissez-faire on market supervision, the ASX has refused a call for comment on the companies' disclosure obligations, with a spokesperson saying "ASX does not comment on individual companies".
The ASX's guidance on continual disclosure says that entities are not expected to disclose publicly available information about "external events or circumstances that affect all entities in the market, or in a particular sector, in the same way."
However, "if the information will have a particular impact on the entity different to the impact it will generally have on other entities in the market or that sector," then entities are required to disclose.
If changes in policy are likely to cause an entity's earnings to differ from guidance provided to shareholders by a material amount, then that entity would be required to disclose as well.
So far, Beetaloo Basin drillers have rejected the Greens' assertions that the hard cap on emissions from the region will cost these companies a billion dollars and say that they have already priced in the net-zero commitments.
Neither Tamboran Resources nor Empire Energy responded to invitations to comment. We sought comment from Tamboran as to its Scope 1 emissions disclosures. The only response from the company since Michael West Media began to cover the Beetaloo story has been two legal threats from their lawyers Squire Patton Boggs.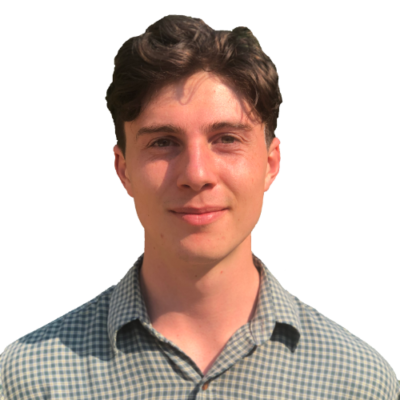 Callum Foote is a reporter for Michael West Media.
Callum can be contacted on [email protected]