[modern_ticker id="Donations"]
Total political donations for 2020 are $168m, way down on the $434m in the previous year 2018/19. The Liberal Party edged out Labor as the top recipient. Total donations for Liberal Party are $57m, Labor $55m, Nationals $12.4m, Clive Palmer $10.2m, Greens $7.2m and One Nation $5.8m. Stephanie Tran, Callum Foote, Michael West, Luke Stacey report.
Pokies lobby
Australian Hotels Association paid Labor $185,677, Liberal: $6,363 and Nationals: $40,261
Only $95,000 was declared as donations on AEC detailed receipts the rest of the donations were retrieved from the Australian Hotels Association original return.
Clubs NSW, which represents the biggest gambling sector (pokies) in the biggest gambling state (NSW) in the biggest gambling country (Australia) in the world. According to veteran donations watcher Stephen Mayne, ClubsNSW declaration suggests the association "only donated 50k in 2019-29 – this included 33k for NSW Labor and 11k for the Tasmanian Liberals. Mainlanders still paying for the Lib campaign to defeat (Labor leader who tried to reform Tas pokies) Rebecca White".
Fossil fuels
Chevron pays no tax in Australia on its humongous multi-billion dollar income but managed to find 92k to donate to the Nationals, Labor and the WA Libs to keep its heavily carbon emitting WA operations in the good books.
Based on detailed receipts, a collection of the biggest five miners operating in Australia have tipped in a total of $10m in 2019-20. 
Woodside gave a total of $396k with $110k going to both Liberal and Labor, $55k going to the Nationals and a $93.5k subscription to the Business Council of Australia.
Santos gave a total of $130.5k with $64.5 to the Liberals, $44k to Labor and $22k to the Nationals. 
Rio Tinto gave $3.7m, $54k to the Liberals, $93.5k to the Business Council of Australia and $3.14m to the Mineral Council of Australia (MCA) among donations to Low Emission Technology Australia (LET).
Peabody Energy gave a total of $2.2m with only $35k to the MCA. The remainder went to LET.
BHP gave $4.13m with a fraction, $42.6k going to the Liberals and $3.2 million going to the MCA among donations to LET.
A more detailed analysis of all mining companies will follow, along with an analysis of why LET Australia are receiving so much money from Aussie miners.
Over $24m last year was donated by 45 fossil fuel companies, including the majors. These are all classified as "Other Donations" – so not technically a gift.
This from LETA website: "Until recently, Low Emission Technology Australia (LETA) was called COAL21. We changed our name because LETA much better reflects what we do, which is invest in technologies that significantly reduce carbon emissions".
LETA gave one donation of $914k to the Minerals Council of Australia.
Suffice to say that it is no surprise that the Coalition Government is pursuing its "Gas Transition" and "Gas-led Recovery" campaigns (with the support of Labor which also attracts enormous donations from fossil fuel companies.
Other receipts
According to the AEC Donor Returns, billionaire Andrew Forrest and his Fortescue Metals Group claim they have not made any political donations in the 2019/20 financial year.
However, the detailed receipts for 2019/20 show that Fortescue has given $77,000 to Labor and $15,000 to the Liberals. These payments are considered to be either 'other receipts' or 'subscriptions'.
According to the AEC, 'other receipts' are amounts that do not fit the definition of "gift" as is outlined in the Commonwealth Electoral Act. A spokesperson for the AEC has previously stated to MWM that, "Whether a disclosed transaction constitutes a 'gift' or an 'other receipt' is a matter for the party or the entity to determine."
This gives the major parties and potential donors such as Mr Forrest the ability to decide whether they have given or received donations without having to specify the details of the 'other receipt'.
This is just one example within hundreds of 'other receipts' that are given to lobbyists and the major parties from wealthy organisations. Questions have been put forward to the AEC regarding the 'other receipts' loophole. 
Furthermore, Michael West Media has found multiple discrepancies between the Donor Returns (donors disclosing donations) Detailed Receipts (parties disclosing amounts received in donations).
For example, billionaire James Packer's Crown Resorts Limited disclosed $184,556 in political donations for FY 2019/20, yet the Detailed Receipts data shows only $46,191 in political donations received from Crown. The remaining figures within Crown's Detailed Receipts are considered 'other receipts'.
Fundraising vessels
The Cormack Foundation, founded in 1988 and named after former Liberal Senate President Magnus Cormack, is a Liberal party fundraising vessel. 
Since its inception, it has donated more than $51 million to primarily the Liberal party and associated entities such as the Menzies Research Centre though at times has donated to Family First, Country Liberal Party and the Liberal Democrats.
While the Cormack Foundation only donated $210,000 to the Liberal Party in 2019-20 it received $3.89 million dollars from various corporate donors. 
Last year donors included the big four banks, ANZ, Commbank, NAB and Westpac; big miners BHP Billiton, Rio Tinto, South 32;  Conglomerate Wesfarmers; supermarket owners Coles Group and Woolworths; toll road operator Transurban; investment companies Argo Investments Ltd. and Milton Corporations.
It is fair to speculate that Cormack is warehousing these donations from the Big End of Town and may deploy them to finance the next election campaign.
Billionaires
The Pratt Family are Australia's biggest billionaire donors.
Anthony Pratt's Pratt Holdings: Liberal: $1.3 million, Nats: $250,000
Dick Honan's Manildra Group: Labor: $96,998, Nats: $30,000
Ramsay Health Care: Labor: $11,000, Liberal: $37,000
Kerry Stokes: Labor: $216,049 (Seven West Media, Westrac), Clive Palmer United: $100,860 (Seven Network Operation)
Gina Rinehart's Hancock Prospecting: Liberal: $22,000
Ivan Glasenberg's Glencore Australia Holdings: Minerals Council of Australia: $1.3 million
David & Vicky Teoh's TPG Capital Australia: Business Council of Australia: $93,500
Roberts Family, owners of Multiplex: Labor: $83,400
Judith & Kerr Neilson's Platinum Asset Management: Labor: $500,000
John Richards & Family, owners of JJ Richards: Nats: $55,000
Sam Chong's Jellinbah Group: Minerals Council of Australia: $165,000, LET Australia: $305,455
Shaun Bonett's Precision Group: Labor: $55,000, Liberal: $50,000
Trevor Lee's Australian Country Choice: Nats: $27,500
Big donors
The Greenfields foundation: $450,000 to Liberal Party 
Labor Holdings: $900,000 to Labor Party (Queensland)
Ian Wall AM: $175,000 to Liberal Party (SA)
https://transparency.aec.gov.au/Download/ReturnImageByMoniker?moniker=78-BCBUD7 
Last year: $183,000 to LIB SA
Pamela Wall OAM: $175,000 Liberal Party (SA)
https://transparency.aec.gov.au/Download/ReturnImageByMoniker?moniker=78-BCBUG6 
Last year: $180,000 to LIB SA
The Walls have donated a total of $1,517,000 to Liberal Party SA since the 2012-13 financial year
The Big Four
The Big Four audit/consultancy firms KPMG, PwC, Deloitte and EY are again among Australia's largest political donors.
Collectively, they receive more than half a billion dollars a year in consultancy contracts from the Federal Government alone.
PWC donations: Labor $134,000 and Liberal: $31,711
KPMG donations for 2020: ALP $31,500, Liberal Party: $27,500
EY donations: ALP $35,310 and Liberal Party $37,242
Deloitte: Labor $31,127, Liberal $61,835, National: $2000
Greens Benefactors
Two individual donors dominated contributions to the Greens. 
Duncan Turpie donated $100,000 to the Queensland Greens and $50,000 to the Federal Greens in five separate $10,000 instalments. Turpie is a reclusive high-end gambler, mathematician, investor, and long time supporter of the Greens, having donated $545,533 across various Greens Branches in the 2018-19 financial year and a total of $1,550,533 since the 2013-14 financial year.
Prof Chilla Bulbeck donated $105,850 to the Western Australian Greens according to 2019-20 returns. Bulbeck was the chair of women's studies at Adelaide University until 2008. Upon retiring as an academic, Bulbeck became a full-time volunteer for The Greens (WA). Since the 2013-14 financial year, Bulbeck has donated $901,218 to the Greens with $869,425 going to the Western Australia branch and $38,793 donated across other branches.
Total donations
Total donations for Liberal Party for 2020 amount to $57m. Labor picked up $55m, Nationals $12.4m, Clive Palmer $10.2m, Greens $7.2m and One Nation $5.8m.
Things to bear in mind about the data:
It's old. Cut off date for reporting is June 30 last year.
It is Covid affected – to the tune of four months – as the pandemic hit in March
2019 was an election year which explains why the figures were so high.
a Centre for Public Integrity leak to Nine newspapers this morning put the undisclosed or hidden donations at more than $1bn
"… a new Centre for Public Integrity analysis of federal political donations over the past two decades, revealing that political parties have received $1.1 billion from "hidden" donors – those who are not required to be fully disclosed under rules agreed to by both major parties.
"Only donations of $14,300 or more need to be revealed publicly, and donors can get around the rules by making multiple donations below that amount or using foundations or trusts that may not reveal the original source of the money.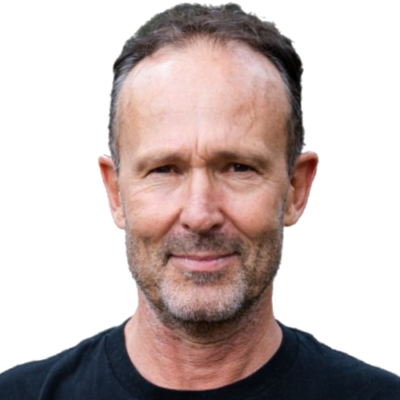 Michael West established michaelwest.com.au to focus on journalism of high public interest, particularly the rising power of corporations over democracy. Formerly a journalist and editor at Fairfax newspapers and a columnist at News Corp, West was appointed Adjunct Associate Professor at the University of Sydney's School of Social and Political Sciences.