Wall Street freebooters Goldman Sachs and JP Morgan have paid zero tax in Australia for the third year on the trot, as has Royal Bank of Scotland. All three make political donations. All three win government contracts.
In keeping with its world renown as an ethics-free-enterprise, Goldman Sachs is skinning Australian taxpayers from both the head and the toe. Tax Office transparency data shows the bank made $1.37 billion in revenue and recorded zero tax payable over the past three years.
But while it has been contributing nothing to the society in which it operates – where its executives drink the clean water, are protected by police and have access to health care and free education – it has also been winning government contract work. A quick search of Austender will find $17 million in fees paid by the Commonwealth.
And a search of the Australian Electoral Commission database has found dozens of political donations, to both major parties.
For its part, another Wall Streeter, JP Morgan, raked in more revenue than Goldman, some $2.2 billion, but also paid no tax. It also won government advisory work. It has also made political donations.
What a feat: being both paid by taxpayers and paying no tax. Who do they think they are, the ABC? Rupert Murdoch's News Corporation?
The quiet achiever in the foreign bank freeloading stakes however is Royal Bank of Scotland. Here is a foreign bank which has no retail network in this country, pays no tax either and also makes large donations to the major political parties and then wins contracts to sell government bonds.
Not quite Big Four but Big Law a makes a good fist of corporate welfare
According to Tax Office transparency data, RBS notched up $1.385 billion in total income in Australia over the past three years and paid zero tax. Like Goldman, it was so aggressive in its tax affairs that it managed to entirely wipe out its total income, and therefore record zero taxable income and zero tax.
According to Australian Electoral Commission data, RBS made at least 65 donations to the Liberal and Labor parties between 2000 and 2012. On top of this, hundreds of thousands of dollars were splashed in fund-raisings and lunches.
The Austender website shows RBS has picked up a lucrative gig selling bonds for the Commonwealth government. It won a $503,250 contract with the Australian Office of Financial Management in November 2010, a $1.76 million syndication contract in 2009 and $371,250 for "debt management" in April 2012.
Goldman Sachs & News Corp tax tricks as Canberra claims battle won
Adding insult to injury, Goldman Sachs does not even bother to file proper financial statements with the corporate regulator ASIC. Its accounts are not consolidated so they are meaningless. There is no visibility as to how much revenue they make. In other words, they tell one story to the taxman and another story to the corporate regulator.
This virtueless circle of political donations, government gigs and questionable tax affairs is only part of the picture. Unfortunately the procurement disclosures by the states are poor. There is no Austender website to evaluate where public money is being splashed on consultants.
It is quite likely these foreign banks also won millions in contracts with state governments but this information is not easily tracked. Certainly Goldman Sachs has been involved with large state privatisation deals.
Then of course, there are the masterminds of tax avoidance themselves, the Big Four global accounting firms, who donate profusely to political parties, win billions in government work and, as for their tax affairs, who knows? They are secretive partnerships which don't have to report their finances.
Investigation: social welfare cheats targeted while corporate welfare elite runs amok
If there is an industrious and high-minded academic researcher out there, an extremely useful exercise would be to track the relationship between political donations, government contract work and tax paid.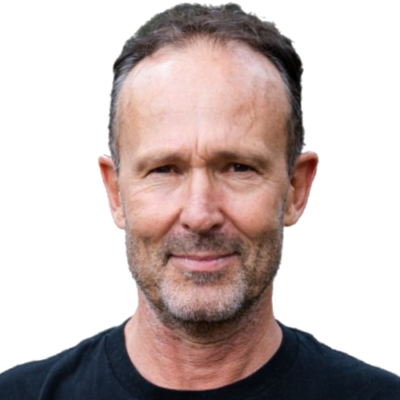 Michael West established michaelwest.com.au to focus on journalism of high public interest, particularly the rising power of corporations over democracy. Formerly a journalist and editor at Fairfax newspapers and a columnist at News Corp, West was appointed Adjunct Associate Professor at the University of Sydney's School of Social and Political Sciences.