Today is dire day for NSW's forests. As habitat destruction continues in several states, Suzanne Arnold reports on the unfolding crisis in the country's most populous state. 
The NSW Labor government has left protection of native forests against logging in limbo by delaying funding for mandatory monitoring of the NSW Forestry Corporation. 
Current funding runs out this week and if not renewed in the September state budget, native forests and forest biodiversity will be at risk of increased logging by the corporation, the state's largest logger, and private operators. 
The dire NSW situation comes as conservationists attempt prevent logging in Tasmania's old growth forests, especially the Takayna almost half million hectares of forest, and halt the rampant destruction in Queensland . 
Then there's Tasmania and Queensland
Queensland has been described as " ground zero" for Australian deforestation with land clearing of around 680,000 hectares of habitat destroyed in 2018-2019. According to scientists, if the state was a country, it would have been the ninth highest forest destroying nation globally in 2019.
Logging in NSW native forests are monitored under in the Coastal Integrated Forestry Operations Approval (CIFOA) conditions and protocols. The state's independent Natural Resources Commission has pushed for a series of protections against logging in the wake of the 2019-20 climate change-caused bushfires. 
An estimated 3 billion animals perished in the fires according to research undertaken by Professor Chris Dickman, Sydney University.
A scientific submission provided to the Environment Protection Agency detailed major damage to native forest flora, fauna, riparian zones, invertebrates and ecosystems indicating the urgent need to continue monitoring and increasing protections. The submission was signed by 31 national and international scientists.
The catastrophic fires impacted about 3.6 million hectares of forests across all tenures within the CIFOA region with 23.3 per cent of the state burnt. According to a report by the NRC, of the 1.2 million hectares of forested State Forest Area under the CIFOA, 59 percent was burnt, almost half of which burnt at high or extreme severity.
CIFOA conditions require a mandatory monitoring program to cover forestry operations by the NSW Forestry Corporation. In 2019, then Premier Gladys Berejiklian requested the NRC to independently oversee and advise on the design, implementation, review and continuous improvement of a state-wide NSW Forest Monitoring and Improvement Program (FMIP), a complex program covering private native forestry and regional forest agreements as well as CIFOA.
But the program was terminated last year, leaving monitoring only within the CIFOA protocol. Funding for the CIFOA only was granted until end of FY23.
Black Summer
CIFOA has no provisions to deal with drought, bushfires or climate change impacts. Given the extent of scientific agreement that the fires were directly caused by climate change, the failure to address this issue was and is a further source of controversy between the NRC  previous and the present NSW government.  
As the monitoring program was proposed before the full extent of the Black Summer fires was known, the CIFOA monitoring program had to be refined to address the impacts. A major research and monitoring effort was undertaken by the NRC who engaged experts to assess the damage. 
Despite the extraordinary extent of damage to biodiversity, flora and fauna, riparian zones, invertebrates and ecosystems, no changes in the CIFOA were made. Instead, the FMIP was terminated by the Coalition government. 
At a September 2022 budget estimates hearing in the NSW Parliament, Labour MLC Mark Buttigeig asked why the Coalition had terminated the FMIP.
"The NSW Forest Monitoring and Improvement Program will continue through a $1.5 million investment by the NSW Government over two years to increase independent research and outcomes to maintain healthy forests on private land."
Requests by the NRC to re-install funding were denied. 
The NRC CIFOA monitoring program funding ceases at the end of 2023 financial year, right now in other words. 
The NRC assumed funding would be ongoing, given that many recommendations and research requirements have not been implemented or completed. Hope that forestry management would be gain a higher priority under Labor is waning.  
Climate change and bushfire impacts continue to be excluded from the CIFOA process. Without funding, species management plans and research into ongoing issues caused by the fires will be halted or severely curtailed. 
Show me the money
Todd Maher, acting Executive Officer of the NRC, indicated that if funding was not forthcoming, the Commission will have to continue using its own budget to oversee design and implementation of CIFOA.  "We are trying to secure on-going funding in the short and longer term and we'll continue to advocate for that," he said. "It's important that we should be collecting the best available evidence."
Recommendations by the NRC are extensive and long-running including the necessity of establishing a dedicated fund to support rapid response to protect forest assets and address risks during or after significant climate events. 
In the NRC Annual Report July 2022, the Commission stated the "outlook is expected to worsen under climate change with larger areas of coastal NSW exposed to more frequent and intense fires.
"Threatened species (out of 24 assessed) are predicted to have their area of suitable habitat reduced by over 75 per cent by 2070. A risk of decline is plant diversity is predicted."
A cabinet in confidence report dated June 2021 by the NRC recommending no logging for at least three years in certain high and extreme risk native forests remains in confidence. The leaked report contains criticism of the lack of any CIFOA condition to deal with climate change and large-scale fires. 
Forest policy left in limbo  
With no guaranteed funding for ongoing mandatory CIFOA monitoring, the Minns' government has, at best, left the forests in limbo until the September budget.  At worst, with no funding, native forests and forest biodiversity will be left with significantly reduced monitoring.   NRC does not have the resources to continue the same level of monitoring and research.   
In June 2022, the then Coalition government announced a five year extension of north coast wood supply agreements to "provide certainty for the industry".  It remains to be seen whether the Minns government ensures certainty for native forests.  
Has Tanya Plibersek watered down Scott Morrison's already weak koala protection policy?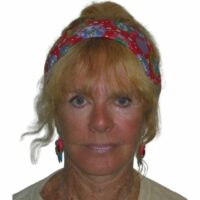 Sue Arnold is a former Fairfax investigative journalist. Her speciality is environmental issues and she is a regular contributor to Australian and international publications. Sue heads up Australians for Animals Inc., a 32-year-old wildlife charity and is Founder and CEO of the California Gray Whale Coalition based in San Francisco.