Stories abound of sad and degrading treatment of disabled Australians on the NDIS; from misleading tactics to prohibit eligibility to therapies cut unilaterally. Natasha May reports on a scheme which was meant to uplift but is failing many of the country's most disadvantaged people.
​Di Pymble-Ward was 35 when she was diagnosed with multiple sclerosis (MS). Now aged 63, she is in constant pain – in her joints and nerves.
"I walk with a limp, I fall over. I really have trouble with my memory because of lesions on my brain."
Numb down the left side of her body, she also experiences sensory problems, which led to a bad fall in October. When she failed to lift her left foot over a speed bump, she "slammed face down on to the road. It was horrible".
Pymble-Ward said she needed help, but didn't have the money for treatment from a physiotherapist and exercise physiologist.
She had been hesitant to apply for support through the National Disability Insurance Scheme because she said "it's hard to admit that you need it". However, once she applied, she felt excited about the support that could help with her pain as well as build strength in her muscles.
When her application was rejected, it was soul destroying, she said.
"I filled it in honestly, but apparently when you're filling it in, you have to describe your worst possible day. I was describing my life, which I thought was difficult enough."
She said the application process had been overwhelming and the prospect of having to reapply anew was exhausting. "You do feel a bit worthless when you have to do all that… I feel like we're not respected by the government at all."
NDIS principles disintegrating
Pymble-Ward is just one of many people who have been rejected by the NDIS. When she posted about her experience she received more than 180 comments from other people revealing similar rejection stories.
Appeals to the Administrative Appeals Tribunal on NDIS decisions have doubled in a month, from 149 in April to more than 300 in May, according to Ross Joyce, chief executive of the Australian Federation of Disability Organisations.
At a meeting of South Australian disability advocacy agencies on 2 June, it was widely believed there was a "move to restrict access and make people go through hoops", he said.
As Labor's Bill Shorten told Michael West Media:
"The Morrison Government has made it clear it wants to slow the number of Australians living with a disability from accessing the NDIS. Their plan is to introduce independent assessments to cut the number of people on the scheme, slow its growth, and introduce legislation that will take all power away from participants."
The NDIS has claimed the reforms to the scheme are meant to ensure its economic sustainability, but Mr Joyce said sustainability was only raised as an issue by the NDIS "after we started rallying against independent assessment".
After trials proved controversial, NDIS Minister Linda Reynolds announced the government wouldn't proceed with legislation for independent assessments. However leaked documents published in The Age on Friday revealed that a legislation date is due to be announced in late August.
When asked by Michael West Media whether reforms were being introduced to reduce participant numbers, the NDIA said it had "announced a number of proposed reforms, which will lead to better, more consistent decision for participants".
Yet Mr Joyce says if these measures go ahead "the whole principles and fabric of the NDIS about having choice and control are going to be watered down".
Desperately needed therapies cut
Some are already feeling their control slip.
I have MS and received a letter from the NDIS, today, saying unfortunately my application has be declined. 😥

— Di Pymble-Ward koala lover 🐨🐨 (@DiPw122) May 25, 2021
Anna* has a son with foetal alcohol spectrum disorder who has been receiving NDIS support since 2018.
Previously when his plan was reviewed, Anna had always received advanced notice. In the most recent review, however, she received a phone call to discuss her son's package.
It was only at the end of the call that she realised the call had constituted the review.
"I'd just had the review done, and I didn't know it."
She was then told her son would be losing his desperately needed therapy. Her son's new behavioural management plan would replace the equine therapy and play therapy/psychology that had made such a "huge improvement" to her son's social skills.
This was despite her son's neuropsychologist providing a statement that said "in no way [does the behavioural support work] replace those therapies. If anything it complements them".
Anna was distraught. She has since spoken to other carers who have also been denied therapies approved by their specialists.
Made to feel like a criminal
Sophie Harrington, chief operating officer at the National Organisation for Foetal Alcohol Spectrum Disorder, said support was vital early on in life to give the kids with this disorder the best chance.
Anna said she had been made to feel she was trying to rip off the NDIA.
"These are cost-cutting measures, there is no doubt about it."
She added that she had identified a shift in the language from the NDIS from about last September. While the NDIS is supposed to be about choice and control for the participant Anna said the language had changed to "we'll (the NDIS) choose and we'll control".
Anna has four weeks to decide whether or not to go to arbitration but says her son's behaviour has already been affected by being denied his usual therapies.
Economic benefits ignored
Apart from the huge health and social benefits from NDIS support, Mr Joyce also points to the economic benefits. "Relevant support in home care prevents costs being transferred across the health system, and also generates employment."
Andrew Giles, the national policy officer of MS Australia, said "the whole point of the NDIS is to help people, and lift them up to help them participate". The threats to the current system were creating fear among the community, he said, which was hugely concerning given the people were already highly vulnerable.
*Name has been changed to protect privacy.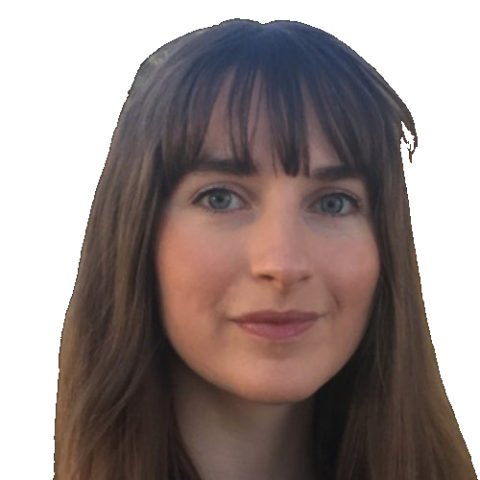 Natasha graduated with an undergraduate degree in English literature from the University of Cambridge in June 2019 and is currently studying a Master of Journalism at the University of Technology Sydney.