Defence has elevated "opportunities for Australian companies" over human rights and transparency in weapons sales, as an investigation by Michelle Fahy reveals 187 permits for military exports to Israel.
The Defence Department approved 187 permits for military exports to Israel in the six years to March 31, according to figures released under Freedom of Information (FOI).
The figures prompted questions about the ethics of Australia approving the export of weapons, military technology and other military goods to Israel, given its large number of documented violations of international human rights law in Palestine over decades.
In May, Israel conducted a devastating military campaign against the Gaza Strip and the West Bank. The bombardment lasted 11 days with the UN reporting more than 220 Palestinians killed, including 63 children, and thousands injured. At least 12 Israelis also died following indiscriminate rocket attacks by armed Palestinian groups.
There are Defence reports showing Australia has sent military exports to Israel from the early years of this century, but ties between the two countries have deepened in the past few years. Australia and Israel have recently expanded cooperation on national security, defence and cyber security. The two countries signed a defence industry cooperation agreement in October 2017. Eighteen months later, a new Australian Trade and Defence Office opened in West Jerusalem tasked with facilitating trade, investment and defence industry partnerships. Trade Minister Dan Tehan is also canvassing a free trade agreement with Israel.
"It is horrifying to learn that Australia is approving so many export permits to Israel – one of the most heavily militarised states in the world, which has been subjecting the Palestinian people to a brutal military occupation for over five decades," said Rawan Arraf, Executive Director, Australian Centre for International Justice. "It's highly likely then, that Australian goods are being used in aiding and abetting war crimes and crimes against humanity. We have a right to know what is being exported and to demand that it ends."
However, when asked for details of what Australia has approved for export to Israel, Defence made clear its priority is protecting the commercial interests of the defence industry over transparency and being accountable to the Australian public for its decisions. A Defence spokesperson said, "Defence does not comment on individual export applications, assessments, goods or customers in order to protect commercially sensitive information and opportunities for Australian companies."
AI in weaponry and warfare
Israel is known for its innovative and vibrant tech sector, including the use of artificial intelligence (AI). Australia has also increased its engagement in this sector. Austrade established one of its five innovation Landing Pads in Tel Aviv in 2016 as part of Australia's National Innovation and Science Agenda.
But research and development of AI extends beyond the buzz of 'high-tech startups'. A darker, more secretive, element includes the military, defence departments, universities and the weapons industry collaborating on the use of AI in weaponry, including autonomous weapons.
The Israeli Defence Force (IDF) declared its May operation against Gaza to be the world's "first artificial intelligence war". It said its use of drone swarms was a first during a conflict. One Israeli commander was reported as saying the Gaza operation was a trial run for the real threat Israel is preparing for, Hezbollah in Lebanon. "We're not resting on our laurels. We are already looking northward and preparing for operations in the next war."
Australia's military exports are regulated and require permits
Permits are required to export goods and technologies on the Defence and Strategic Goods List (DSGL). The 187 permits approved for Israel were for items on the 'munitions list', which includes weapons, ammunition, armoured vehicles, military software and technologies, and military-specific items such as radios, helmets and body armour. Defence also approved a further 43 dual-use export permits, which include goods and technologies generally for civilian use, but which can be used or adapted for military purposes, or in the production of weapons of mass destruction.
Defence approved 55 permits for munitions list items to Israel in the 2015-16 financial year. In subsequent years, it has approved between 27 and 31 permits, with 15 munitions list permits granted in the nine months from 1 July 2020 to 31 March 2021. The highest numbers of dual-use permits were approved in 2017-18 (13) and 2018-19 (17).
A proportion, perhaps significant, of Defence's permit approvals to Israel was likely for the supply of technology ('intangible' export), probably related to research and development of AI-driven weaponry. Defence did not respond to a request for clarification on this.
A Defence spokesperson did note, "Australia's export control legislation and framework require an export application to be assessed on its merits in determining whether the proposed export would be prejudicial to Australia's national interests. Each decision takes into account 12 legislative criteria broadly addressing foreign policy, human rights, national security, regional security and Australia's international obligations."
Michael West Media revealed in January that a Queensland company, Microair Avionics, had supplied its drone transponders to at least two Israeli weapons-makers for which permits were presumably required, although Defence did not respond to questions at the time.
Zero transparency on nature of arms exports
Defence used to send annual reports about its arms exports to the Stockholm International Peace Research Institute (SIPRI), the world's leading authority on global military spending. However those stopped almost 20 years ago with the last report being 2003-04. The transparency of Australia's arms exports accordingly declined further. The department no longer makes public the number and value of Australia's actual military exports to individual countries.
In the 2003-04 report, Defence listed 44 shipments of "defence and strategic goods" to Israel worth $18.3 million. Australia's total military exports that year were $593 million. Israel was the fifth largest destination, after the USA ($398m), Canada ($78m), New Zealand ($27m) and the United Kingdom ($24m). Even then, transparency was limited: no details were provided about the nature of the exports.
Now, Defence only reports the number of export permits it has approved, and an estimated value of the weapons or other items covered by the permits. This creates a veneer of limited transparency, while the true picture remains obscured.
For example, one permit can cover multiple shipments, or shipments to multiple countries. One permit can also cover multiple quantities, types and models of weapons or other items, whether physical or 'intangible' (electronic). However, as Defence points out, not all approved permits proceed to delivery. Given all that, how useful are permit approval numbers? Who knows.
One thing is clear, there is zero transparency as to the nature of what is being exported.
At the time of writing, Defence had not published figures on its website for the March or June 2021 quarters. The most recent estimate of the value of Australia's military export permit approvals was $5.2 billion in 2019-20.
B'Tselem says situation has reached 'apartheid'
A leading Israeli human rights group, B'Tselem, published a report in January naming the situation in the Occupied Palestinian Territories as apartheid. Then, in April, Human Rights Watch also issued a report saying Israeli authorities were responsible for apartheid and persecution against Palestinians, both crimes under international law (see video, A Threshold Crossed).
The UN reported in May that more than 450 buildings in the Gaza Strip had been destroyed or damaged by missiles. Among them were six hospitals, nine healthcare centres and a water desalination plant that supplied about 250,000 Palestinians with drinking water. A tower that housed media outlets was also flattened.
Thousands of Australians joined large rallies as part of global action in support of Palestinians following this devastating military bombardment.
"If there is a hell on earth, it is the lives of children in Gaza," said the UN's Secretary-General António Guterres at the time. He also said the indiscriminate rocket fire from armed groups in Palestine into Israel was "unacceptable", and just last week Human Rights Watch issued a report saying that rocket fire in May amounted to war crimes as well.
Earlier this year, the International Criminal Court (ICC) opened a formal investigation into the situation in Palestine. The chief prosecutor of the court found there were reasonable grounds to believe that war crimes had been committed in the West Bank, including East Jerusalem, and the Gaza Strip by members of the IDF, Hamas and other Palestinian armed groups, and members of the Israeli authorities. Australia opposed the ICC's war crimes investigation on jurisdictional grounds, having been lobbied by Israel, arguing that Palestine is "not a state", but the court rejected Australia's arguments.
Israeli media has reported that 185 Israeli scientists and intellectuals signed a letter to the chief prosecutor of the ICC asking her not to rely on Israeli authorities to investigate war crimes, and to seek assistance from Israeli human rights organisations instead. The letter conveyed their "deep suspicion, based on past experience, that the State of Israel, including its investigative and legal institutions, has no intention to seriously investigate complaints of war crimes."
Australians seeking arms embargo on Israel
The Australian Centre for International Justice joined with the Palestinian Human Rights Organizations Council to write a submission to the Department of Foreign Affairs and Trade on the feasibility of a free trade agreement (FTA) with Israel. The organisations said Australia should not negotiate an FTA but should instead impose an arms embargo on Israel and suspend defence cooperation and defence industry partnerships.
This call was echoed in a petition signed by 22,000 Australians and tabled in federal parliament last week. The petition demanded targeted sanctions, an arms embargo, an end to defence cooperation and an end to all Australian support for Israeli settlements.
"Both the International Criminal Court and the UN Human Rights Council are investigating Israel for war crimes against Palestinians," said Bishop George Browning, President of the Australia Palestine Advocacy Network. "This alone should cause Australia to reconsider any military trade and services between itself and Israel, and we implore the Government to halt all current military contracts with Israel."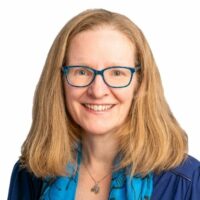 Michelle Fahy is an independent journalist who has been investigating militarism and the arms trade since 2009.