"Lamentable", "reckless", "a regrettable lack of leadership from Prime Minister Scott Morrison". Australia is in trouble; and that's the way it's seen even in Syria, Venezuela, Somalia and Bolivia. The world is looking on with dismay as Australia burns. Alan Austin reports on the global response to the devastating bushfires.
Syria News has just reported that three more bushfire deaths this week bring the toll to twelve. "New fires erupt almost daily", the report stated. "The fires that broke out months ago have destroyed more than ten million acres."
News in Venezuela's El Nacionale claimed "Voracious fires corner thousands of people on Australian beaches". The story reported twelve dead so far "in a burnt area the size of Costa Rica".
In Somalia, Borama News has reported that "extensive fires have been blazing in Australia's forests over the past few weeks, which the government is finding it difficult to deal with."
Bolivia TV ran a news item on scientists observing that "fires in Australia have arrived earlier this year and have been more violent than usual due to the record drought caused by global warming." The report noted that towns are running out of water and people have demonstrated outside the prime minister's residence seeking greater greenhouse gas emission reduction.
You know your country is in trouble when the people of Syria, Venezuela, Somalia and Bolivia are looking on with dismay.
Lamentable Government response
The world is, indeed, aghast at Australia. Not just that a continent of extraordinary beauty and unique wildlife is ablaze, but that a developed Western government is operating against the interests of its own people and the world.
In a scathing critique, Britain's BBC observed last week that "Australia is one of the world's biggest per capita greenhouse gas emitters". It quoted a recent United Nations (UN) report:
"There has been no improvement in Australia's climate policy since 2017 and emission levels for 2030 are projected to be well above the target."
The prestigious international Financial Times, now Japanese-owned but still London-based, ran a damning editorial. Headed "Australia's bushfires have exposed its leaders' failings", it stated:
"The scale of the country's wildfire emergency has few precedents. But it has been exacerbated by a regrettable lack of leadership from the prime minister, Scott Morrison. Beyond Australia's shores, his government stands as a reproach to any leaders tempted to follow its lamentable response to the deepening threat of climate change."
How is this possible?
Europa Press in Spain ran a similar report on Morrison's climate denialism. Titled, "Climate change — the Australian Prime Minister says that taking more actions against climate change in the country is reckless", the article censured Morrison's intransigence:
"Specifically, he has rejected calls for him to do more against climate change as just politically motivated."
Europa Press noted Swedish activist Greta Thunberg's outrage at Australia's refusal to heed the evidence:
"Even catastrophes like these don't seem to bring any political action. How is this possible?"
Analysis in Argentina's La Nacion answered Greta's rhetorical question claiming Morrison's government wants "to protect the country's important coal exports." It continued:
"Australia was one of the most reluctant countries – países más reticentes – to adopt the Madrid agreement on greenhouse gas reduction at the recent UN climate conference."
Japan's Frontrow was one of many outlets to focus on threats to Australia's vulnerable wildlife:
"Forest fires and droughts have become more serious. Many koalas have been killed in prolonged wildfires for months, and their smoke has caused air pollution."
Spain's Diario ABC quoted Australian Koala Foundation president Deborah Tabart's estimate that
"more than 1,000 koalas have died and 80 per cent of their habitat has been destroyed – a figure that threatens the survival of the species."

https://www.michaelwest.com.au/smithereens-australias-climate-commitments-blown-if-giant-fossil-fuel-projects-proceed/
Australia most vulnerable
Dismay at climate inaction is heightened by the reality that Australia is impacted more severely than most nations. The New York Times observed:
"Few if any other developed countries are as vulnerable to changing climate as Australia, according to scientific reports."
Colombia's El Espectador quoted the Bureau of Meteorology's Dr Andrew Watkins explaining how climate change affects the continent:
"It's simple physics. Australia's latest state of the climate report shows the country has warmed more than 1°C since 1910, leading to more severe weather events."
Spain's El Pais quoted findings by the Australian National University that there may be no winters from 2050 onwards:
"Within 30 years, winter as we know it will not exist, except in parts of the island of Tasmania."
The journal reported that Australia's Government has been harshly criticized – duramente criticado – by several opponents and quoted the Greens Party:
"Recognize we are facing a weather emergency. If you continue to ignore the evidence of climate change, if you do not advocate policies that reduce emissions, you are risking Australian lives."
Malta's TVM reported "Several towns have become infernos on earth – f'infern fuq l'art – when stricken by heat waves and large forest fires." It also noted:
"… condemnation and protests from Australians in recent days due to [Morrison's] absence from the fire situations as well as his lack of connection with climate change action."
Backing for Morrison's Government
Finland's Talouselama sheeted culpability back to Australia's voters, noting that Morrison secured reelection in May. It quoted resident Ann Finegan:
"Politically, it is still difficult here. For the future, I am hopeful Australians will find the political will to act. I just don't know what to do to achieve that."
The Times of India reported the dismay of residents and firefighters at the severity of the fires, but ended its missive forlornly:
"Morrison said the Australian government would not depart from its environmental policy."
Articles reporting the bushfire deaths, property losses and destruction and the culpability of the Government have now run in about one hundred countries. These include those noted above and Syria, Israel, Iran, United Arab Emirates, Saudi Arabia, Kenya, Nigeria, Chad, Ethiopia, Egypt, China, Myanmar, Korea, Thailand, Indonesia, Pakistan, Cambodia, Vietnam, Brazil, Mexico, Ecuador, Canada, Germany, France, Denmark, Italy, Croatia, Greece, Latvia, Bulgaria, Macedonia, Belarus, Bosnia, the Czech Republic, the Netherlands, Norway, Hungary, Portugal, Ireland, Poland, Turkey, Sweden, Iceland, Slovakia, Slovenia, Estonia, Ukraine, Lithuania, Russia, Albania and New Zealand.
"Morrison said the Australian government
would not depart from its environmental policy."
——————-
Kyoto Credits: as Australia cooks, the Coalition cooks the books
Public support is vital so this website can continue to fund investigations and publish stories which speak truth to power. Please subscribe for the free newsletter, share stories on social media and, if you can afford it, tip in $5 a month.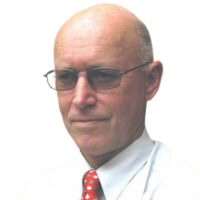 Alan Austin is a freelance journalist with interests in news media, religious affairs and economic and social issues.