Is "bad news" out of US Congress about an AUKUS nuclear submarine deal a blessing in disguise? Former submariner and senator Rex Patrick says US politicians, though acting in the interests of the US, may save Australia from itself, and $170 billion too. 
We are concerned that what was initially touted as a 'do no harm' opportunity to support Australia and the United Kingdom and build long-term competitive advantages for the US and its Pacific allies, may be turning into a zero-sum game for scarce, highly advanced U. SSNs," wrote the Democrat and Republican heads of the Senate Armed Services Committee.
"Over the past year, we have grown more concerned about the state of the US submarine industrial base as well as its ability to support the desired AUKUS SSN [Nuclear Submarine] end state".
"We believe current conditions require a sober assessment of the facts to avoid stressing the US submarine industrial base to the breaking point."
These two Senators have nailed it. 
Scotty's greatest marketing moment
The AUKUS submarine was a 'brain fart' of Prime Minister Scott Morrison who was facing disquiet within the Liberal Party ranks (I know; as a Senator and submariner, they were raising the issue with me) over the French designed Attack Class replacement submarine program.
It was an idea supported by a Defence Department which had, in the 12 years since the future submarine project had been initiated, spent five billion taxpayer dollars delivering no submarine, and more than $8.5 billon on other failed projects.
Dumb Ways to Buy: Defence "shambles" unveiled – former submariner and senator Rex Patrick
On the morning of September 16, 2021, Morrison stood up in a stage-managed announcement staring US President Biden, then UK Prime Minister Boris Johnson and Morrison. Apart from the fact that President Biden didn't know Morrison's name, it was Morrison's greatest 'Scotty from Marketing' moment.
While waving a big and distracting nuclear submarine hand to the camera, his other hand was behind his back silently putting a death to the French submarine program, something that would very shortly after cause a diplomatic rift between Australia and France.
Then opposition leader, Anthony Albanese, was given a briefing on AUKUS and the new submarine plans just 24 hours prior to the announcement. In the face of the oncoming election, Albanese made the political call to give the announcement Labor's full support. Indeed, pursuing a 'small target' political strategy, Labor was embarrassingly desperate to avoid a fight about national security.
Not good for Australia
It was only after the dust had settled that the right questions started to be asked; simple questions like how much, when and where?
The cost soon emerged. The French submarine program has taken an expensive $50 billion submarine program and blown out to an unaffordable $90 billion. The AUKUS submarine was to invoke a cost 'chain reaction', coming in at a bankrupting $170 billion. We were jumping out of the financial frying pan and into the fire.
2040 what?
The commissioning date soon emerged. 2040! Noting the rationale for the switch from a French to an AUKUS program was the rising geo-political tension in our regions, the AUKUS submarine was to be delivered even later that the French solution. In an environment where Defence itself had warned our defence procurement warning time had been reduced to less than 10 year, it made no sense to embark on a program that delivers a first capability in 20 years.
Then the build discussions started. The nuclear submarine was not to be built in Australia, rather the US. We were going to sell out Australia industry, and in particular our hard-won competent submarine sustainment industry. We were going simply export $170B, most of the jobs and a sovereign capability the taxpayer had spent billions developing.
It made no sense to embark on a program that delivers a first capability in 20 years.
Not good for the US either
And the US Congress is now coming to the realisation that the AUKUS program will not be good for the US either. 
Supporting Australia's submarine program will put even more pressure on the US submarine industry trying to build 12 new Columbia Class ballistic missile submarines and meet the demands of supplying the US Navy with its own Virginia Class submarines. 
This is not surprising. The US Congressional Research Service has been issuing reports for the better part of a decade that highlight the growing pressures on and limited capacity of the two American submarine construction facilities. The industrial capacity problem is already acute. 
The old Los Angeles Class submarines are retiring faster that the Virginias can be brought online.
Now the Senate Armed Services Committee has finally realised what would be involved in supporting the AUKUS submarine.
Please help pal!
Not having built or operated nuclear submarines before, and as the only country in the world that would be operating nuclear submarines without an established nuclear power industry, Australia's dependency on the US would be significant. Training, shipbuilding, operating and maintaining a nuclear submarine, nuclear safety … we would need a lot of help with all of it.
We are talking about nuclear reactors. The US can't half commit to this. AUKUS nuclear submarines will be a considerable distraction to the entire US submarine enterprise at a time when they don't need distraction.
But the public concerns of the senators only tell half the story.
China conflict looms, before the subs arrive
Conflict between the US and China is more likely to occur in the next decade, than in the 2040's when a first AUKUS nuclear submarine would be fully operational.
A decision by the US to support an AUKUS nuclear submarine would be a decision resigning their close Asia-Pacific ally to the operating of ageing Collins class submarines in the very period a high-end submarine partnering capability was needed most.
Stupid and stupider, but political momentum
The whole AUKUS nuclear submarine thing has a political momentum about it which will bring about national security downsides for both countries. 
As indicated above, the Labor Party leadership signed up to this massive project on 24 hours' notice and little information. Now, completely captured by the 'Department of Largely Failed Procurement and No Accountability', Albanese, Defence Minister Richard Marles and Defence Industry Minister Pat Conroy have been supplied with a full barrel of naval Kool Aide, and they're chugging it down.
Cold hard analysis, such as that being conducted by the US Congress, might be the only thing that saves Australia from itself.
Rex Patrick: "exceptional circumstances" choke National Anti-Corruption Commission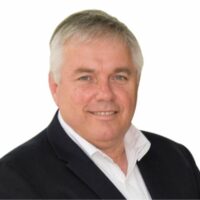 Rex Patrick is a former Senator for South Australia and earlier a submariner in the armed forces. Best known as an anti-corruption and transparency crusader - www.transparencywarrior.com.au.