Analysis of the Australian Electoral Commission's 2022 donations data dump has revealed 'dark money' comprised up to 40% of major political party revenue. Liberals were the worst offenders. Callum Foote reports.
Dark Money reached a record-breaking $119 million in 2022, according to an analysis by the Australian Democracy Network of the AECs latest data dump.
Dark money is defined as money with no identifiable source which has flowed to a political party or campaigner.
Not all political parties claimed the same amount of dark money, with over half (55%) of the Liberal party's $105 million having no identifiable source.
The Greens were second, with 46% of their $22 million having no source, followed by the Nationals at 37% of the $11.5 million they made in 2022.
Labor best on transparency
Labor had the lowest percentage of dark money at 27% of all the major parties, perhaps due to a large amount of union funding the party receives.
In the past two decades, over $2 billion in undeclared income has flowed to political parties.
The major players aren't the only ones hiding their earnings, Tasmanian Senator Jacqui Lambie had revealed no sources from her half million dollars in funding.
According to shareholder advocate and Crikey founder Stephen Mayne, "Jacqui Lambie is normally good on disclosure but the source of her 446k in receipts in 2021-22 remains completely dark. Not one name revealed."
"This means she was only supported by donors who contributed less than $14,500" says Mayne. Although the other explanation might be that a large donor has split multiple donations beneath the disclosure threshold to conceal their payments. Such are the oft-criticised flaws of Australia's political donations regime.
Additionally, Mayne found the Liberal National Party of Queensland's disclosure to be lacking "There is no National Party in QLD so the LNP return is always an interesting read. Pathetic level of disclosure with $10m+ being dark in 2021-22 as they only detail $3.97m of the $14.4m they received. Pokies billionaire Bruce Mathieson gave 50k".
Saffron Zomer, the Executive Director of Australian Democracy Network who conducted the analysis says that the amount of dark money flowing through the political system should be a concern for voters:
Dark money erodes public trust in our democracy, and it's an easy problem to fix. The public deserves to know who bankrolls elections and political parties, and we call on the Government to improve political donation transparency before the next election.
CEO of Transparency International Clancy Moore said the overwhelming presence of dark money in political donations is one of the drivers of Australia's poor score in Transparency International's Corruption Perceptions Index – released yesterday. 
Every year, the major parties line their pockets with millions of dollars in donations under the cover of darkness with no transparency as to the source of this 'dark money'. This cabal of secrecy creates an uneven playing field and has a corrupting influence on our democracy.
According to the Centre for Public Integrity (CPI), the analysis above may not be the full measure of dark money in the political sphere.
It's not as simple as total party income minus all explained party income. 
Tallying dark money also may include tallying public funding, grants, loans, capital transfers, intra-party and inter-party transfers both above and below the disclosure threshold.
The CPI expects to release its figures shortly.
This goes to the complicated nature of the AEC's political party disclosures.  "That's a real problem for democracy – we all have the right to know who funds our political parties and we shouldn't have to be a statistician to figure it out" says Zommer.
With the right reforms, we could fix this shambolic and opaque donations disclosure regime and make the data more clear, timely and transparent. We just need political will.
In September 2021, the Auditor-General found that the AEC had failed to adequately punish donors who failed to provide appropriate disclosures.
Donations Day: Labor beats Coalition in corporate payments for the election year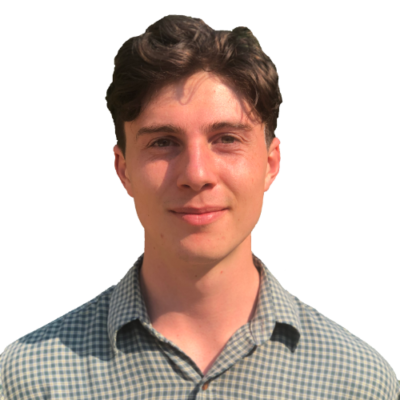 Callum Foote is a reporter for Michael West Media.
Callum can be contacted on [email protected]