Dan Andrews, Labor hero and number one enemy of the right, has announced his resignation as Victoria's longest serving premier. What made him such a successful politician? Paul Strangio reports.
Daniel Andrews, who has announced he will step down after nearly nine years as premier, leaves office as a titan of Victorian politics. An activist premier, a gifted political communicator and a hard man of politics, he has been an enormously consequential leader and one of national significance. He is the fourth-longest serving premier in Victorian history, and the longest-serving Labor premier.
While his government has had more than its share of controversies, such as the so called "red shirts" scandal and, more recently, the debacle of the cancelled 2026 Commonwealth Games, Andrews will nonetheless be remembered as a progressive premier whose social reforms and massive infrastructure program have transformed the state.
And he was enormously successful with it, winning three elections, most recently another landslide victory in November 2022. Over that time, he has dominated his party and the state. And even after nine years in office, recent opinion polls have still shown his government enjoying a commanding lead over the opposition.
The hard man rises
From the time he entered office, Andrews was an activist and was assertive with power. There were at least two aspects at play here. The first that it's his natural style – Andrews is a classic strong leader, command and control is his modus operandi. When he encounters an obstacle his instinct is to barge through it, and when he is criticised he doubles down, denying there is any case to answer.
The second aspect is that during his time as opposition leader between 2010 and 2014 he witnessed a becalmed Victorian government, led by Liberals Ted Baillieu and Denis Napthine. By 2014 when Andrews won power, it was evident the public was yearning for activity. Victoria's infrastructure was run down and no longer fit for purpose, unable to cope with its booming population.
During his first term, Andrews unleashed a gargantuan infrastructure program, including railway level crossing removals, the metro rail link, the suburban rail loop and an array of road extensions and upgrades.
But his government wasn't solely focussed on changing the physicality of the state. Andrews understood that in Victoria, perhaps more than anywhere else in Australia, there was leeway to pursue a progressive social agenda. He did this successfully, too, despite the inevitable controversy the reforms engendered, leading the way on the Safe Schools program, Voluntary Assisted Dying legislation, and a Treaty with Indigenous Victorians, among other issues.
In doing so, he made Victoria an incubator for social reform, providing a catalyst for other states to follow its lead on these issues.
A democratic deficit
However, Andrews was not progressive on every issue. On law and order, for example, his instincts were conservative. For example, on his watch discriminatory bail laws contributed to Indigenous Australians being incarcerated in disproportionate numbers.
He has also chafed at being accountable, leading to a democratic deficit on his watch. His approach when under pressure – most recently demonstrated in the Commonwealth Games cancellation – is to double down and refuse to budge, taking a "nothing to see here" approach.
Under Andrews, power has become highly centralised in his private office, and there have been troubling signs of the politicisation of the public service.
His dominance has been reinforced by the dysfunction of the Liberal Party. Indeed, so supreme has Labor been that Victoria has effectively turned into a one-party state, an unhealthy state of affairs that should be of concern to all Victorians.
#IstandwithDan v #DictatorDan
It was during the COVID pandemic that Andrews became a leader of national prominence. His daily press conferences during the darkest days of the crisis were eagerly watched across the nation.
With the harshest and longest lockdowns in the country, social media gave the impression of a deeply polarised state: those who said #IstandwithDan and those who were enraged by #DictatorDan.
In truth, the polarisation was mostly a myth. Certainly, there were partisans at both ends of the spectrum, but the "Dictator Dan" group was only ever a noisy rump, egged on by the strident opposition to Andrews by conservative commentators at the Herald Sun and Sky News.
Indeed, one of the notable aspects of Andrews as a public figure is that his combination of progressive boldness, political effectiveness and forceful leadership has driven conservatives to distraction. They are hyperbolic about him – they characterised him as something akin to North Korean leader Kim Jong-Un, a supreme leader grown democratically untouchable.
Why? Because he was so effective – here was a socialist left premier leading one of the largest states in the country, and bucking political shibboleths such as that governments ought not go into substantial debt and deficit.
And he kept winning elections, and handsomely, making his conservative critics look foolish.
The Dan vacuum
Andrews kept winning because he was an activist, assertive, and got things done. Victorians didn't necessarily love him, but they respected him. In more recent times his forcefulness had morphed into something darker. As I have written, his leadership had grown oppressive. He rarely smiled; he looked and sounded tired. His going in that sense is a healthy thing: it will disturb the power relations that have centred on him.
So what now? Deputy Premier Jacinta Allan has effectively been the heir apparent since Andrews anointed her as his successor last year during a major exit of ministers.
He will leave an enormous vacuum, both in the party he has led for 13 years and the government he's led for nine. It was once said that another political titan, Robert Menzies, was the banyan tree under which nothing would grow, and there is an element of that about Andrews.
Whoever becomes premier will have to tackle some significant economic challenges, including ballooning infrastructure spending, and the fallout from massive COVID spending. Moreover, by the time of the next state election in 2026, Labor will have been in power for 12 years, and no matter how dominant and activist a government might be, an "it's time" factor will inevitably kick in.
"Glass cliff" is a term used in political science for situations in which women inherit a leadership position when things are falling apart. Will this be Allan's lot?
This story was first published in The Conversation – link here.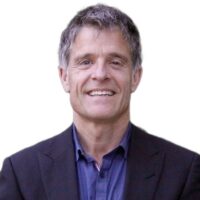 Paul Strangio is a professor of politics at Monash University. He is a political historian with a particular interest in political parties and leadership. He is the author and editor of a dozen books on Australian politics.