Fossil Fuels | Labor | Revolving Doors
Federal Minister for Trade & Competitiveness (Mar 2012-Jul 2013) [1] [2]
Federal Minister for Trade (Sept 2010-Mar 2012) [1] [2]
Federal Minister Assisting the Prime Minister on Asian Century Policy (Oct 2012-Jul 2013) [1] [3]
Federal Minister for Tertiary Education & Science (Mar-Jun 2013) [1]
Minister for Competition Policy & Consumer Affairs (Jun 2009-Sept 2010) [1]
Federal Minister for Small Business, Independent Contractors and the Service Economy (Dec 2007-Sep 2010) [1]
Federal Minister Assisting the Finance Minister on Deregulation (Dec 2007-Sep 2010) [1]
Federal MP for Rankin, Qld (Oct 1998-Aug 2013) [1]
Senior Policy Advisor, Queensland Premier Wayne Goss (1995-1996) [8]
Chief Executive, South East Queensland Transit Authority (1995-96) [3] [6]
Director-General, Queensland Department of Environment (1990-1995) [1] [3]
Economic & Environmental Advisor, Office of Prime Minister, Hawke Government (1986-1990) [6] [9]
Assistant Secretary, Department of Prime Minister and Cabinet (1986) [1]
Economic Advisor to the Minister for Resources and Energy and the Minister for Finance (1984-1986) [1]
Economic Analyst, United Nations (1978-1980) [3] [6] [9]
Australia China Business Council (Joined Oct 2013, NSW Branch President 2016-) [4] [5]
Craig Emerson Economics Pty Ltd, clients include AGL Energy & Santos Ltd (2013-) [5] [6] [7]
Economics Consultant, KPMG (2016 – Present)
Director, Eco Managers (1996-1998) [1]
Chairman, McKell Institute (2019 – Present)
[1] "Official Committee Exchange Visit by the House of Representatives Standing Committee on Employment, Education and Workplace Relations, New Zealand, June 2001. Official visits to New Zealand, May 2008; USA, September 2010; Republic of Korea, China and Singapore, October-November 2010; Japan, November 2010; India and Switzerland, January 2011; New Zealand, April 2011; China and Indonesia, April 2011; USA, France and China, May-June 2011; China and Indonesia, August 2011; France, August-September 2011; Canada, September 2011; Japan, September-October 2011; USA, November 2011; Indonesia, November 2011; Vietnam and Switzerland, December 2011; Switzerland and Malaysia, January-February 2012; Indonesia, March 2012; Malaysia, March 2012; Chile, Brazil, Colombia and Mexico, April 2012; Malaysia, France, Republic of Korea, China, Japan, Germany and Russia, May-June 2012." Source: https://www.aph.gov.au/Senators_and_Members/Parliamentarian?MPID=83V (Viewed 29/12/18)
[2] "It does not appear that a proper cost-benefit analysis was undertaken prior to former Labor Federal Environment Minister Tony Burke issuing federal approvals, to CSG-LNG export proponents QGC and Santos, in October 2010. By this time, the Labor federal trade minister was Dr Craig Emerson, partner of Ferguson's chief of staff and principal resources and energy advisor, Tracey Winters. In early 2011, Winters became QGC's vice president environment." Source 1: The Great Gas Con: How Australia got sucked dry (Simone Marsh for MichaelWest.com.au, 22 May 2017) https://www.michaelwest.com.au/the-great-gas-con-how-we-got-sucked-dry/(Viewed 29/12/18)
Source 2: The Second British Invasion: how royal cronies and the gas debacle took Australia for billions (Simone Marsh for MichaelWest.com.au, 5 Nov 2018) https://www.michaelwest.com.au/the-second-british-invasion-how-royal-cronies-and-the-gas-debacle-took-australia-for-billions/ (Viewed 29/12/18)
Source 3: The Second British Invasion: Timeline (Simone Marsh for MichaelWest.com.au, 5 Nov 2018) https://www.michaelwest.com.au/wp-content/uploads/2018/11/Australias-2nd-British-Invasion_Timeline-3-final-2.htm (Viewed 29/12/18)
[3] "Craig Emerson Economics possesses superior expertise in trade and investment policy and relationships both within and between Australia and Asia. We provide strategic advice on government policy and establishing commercial relationships between businesses in Australia and the Asian region. We provide businesses with evaluations of government policy proposals in the fields of: Trade and Investment.. Business Regulation, Taxation Policy, Minerals and Energy Policy". Source:  http://craigemersoneconomics.com (Viewed 27/12/18). 
[4] Source 1: Australia China Business Council web site. http://www.acbc.com.au/our-board (Viewed 29/12/18) Source 2: https://trademinister.gov.au/speeches/Pages/2018/sc_sp_180619.aspx (Viewed 27/12/2018) Source 3: http://craigemersoneconomics.com/analysis/2013/10/9/craig-emerson-economics-joins-the-acbc  (Viewed 29/12/18)
[5] "Dr Emerson is now Managing Director of Craig Emerson Economics, President of the Australia China Business Council NSW, an Adjunct Professor at Victoria University's College of Business, and writes a fortnightly column for The Australian Financial Review. He is also a member of CEDA's Council on Economic Policy." Source:  http://craigemersoneconomics.com (Viewed 27/12/18)
[6] Emerson's website displays images of him shaking hands with US Presidents George Bush Sr and Ronald Reagan, and states "Dr Emerson was Economic and Trade Adviser to former Prime Minister Bob Hawke. He was Assistant Secretary in the Department of the Prime Minister and Cabinet, Secretary of the Queensland Department of Environment and Heritage, Chief Executive Officer of the South East Queensland Transit Authority and Economic Analyst at the United Nations." Source: http://craigemersoneconomics.com/experience/#/pre-ministerial-positions/ (Viewed 27/12/18)
[7] Craig Emerson and Craig Emerson Economics Pty Ltd are recorded on Australian government and Victorian government lobbyist registers. Source 1: Australian Government Register of Lobbyists. https://lobbyists.pmc.gov.au/register/view_agency.cfm?id=683 (Viewed 30/12/18). Source 2: https://www.lobbyistsregister.vic.gov.au/lobbyistsregister/index.cfm?event=viewProfile&profileID=3778 (Viewed 30/12/18). Source 3: https://www.smh.com.au/politics/federal/canberra-inc-lobbyists-and-the-influence-industry-20171012-gyzr52.html (Viewed 28/12/18). Source 4: https://www.smh.com.au/national/nsw/csg-industry-hires-wellconnected-staffers-20150515-gh2rg3.html.
[8] Source: LinkedIn profile for Craig Emerson. https://www.linkedin.com/in/craig-emerson-4a310983/?originalSubdomain=au (Viewed 29/12/18)
[9] "Craig Emerson…holds a doctorate from the Australian National University. He was economic and environmental adviser to prime minister Bob Hawke, and a minister in the Rudd and Gillard governments… Before entering parliament, he was director-general of the Queensland environment department, and, at the age of 23, the youngest economic analyst at the United Nations in Bangkok". Source: https://scribepublications.com.au/books-authors/authors/emerson-craig (Viewed 2/1/19)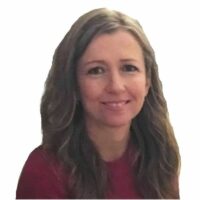 Simone Marsh was a senior environmental analyst with the Queensland Co-ordinator General. After filing her report on the environmental effects of the proposed LNG industry in June 2010, she walked out of her job and was not heard of again in the media until she testified as a whistleblower at the Queensland government parliamentary inquiry into Queensland government administration of Commonwealth government affairs in November 2014.