As voters head to the polls in NSW, the cost of living crisis looms large as a defining electoral issue. Households across the state have been feeling the crunch. In the final instalment of our series highlighting the similarities and differences in Labor and Coalition policies, Callum Foote looks at which party will do the most to address everyday expenses.
At the end of the December quarter last year, the consumer price index rose to the highest level since the 90s at 7.8%. Inflation is at its highest level in 30 years.
Wages however have increased less than half the pace of prices in both the private and public sectors, at 3.6% and 3.3% respectively. 
Sydney particularly is feeling the strain, experiencing the second-highest rate of inflation after Perth, according to the Australian Bureau of Statistics.
NSW is experiencing its worst rental crisis ever, with rental vacancy rates at an all-time low in nearly all cities in NSW, and rents are at an all-time high, putting higher pressure on the state's most vulnerable.
Housing crisis
Starting with housing, what are the major parties proposing to combat the cost of living crisis?
In terms of housing affordability, Perrottet is campaigning on his plan to replace stamp duty with an optional land tax for first-home buyers for homes up to $1.5m.
Labor has opposed the scheme, instead opting to scrap stamp duty entirely for first-home buyers on homes up to $800,000.
Labor flubs land tax reform
Dr Chris Martin from UNSW's City Futures Research Centre said that the Coalition took the big step of committing to land tax reform but "came close to flubbing it with a badly compromised policy which is that first home buyers can opt-in and avoid stamp duty".
"NSW Labor on the other hand is opposing land tax reform in this election, which is disappointing. Phased introduction of a broad-based land tax is a pro-affordability, pro-productivity, pro-fairness policy they should endorse" says Martin.
Social housing stock has barely increased in NSW in the last 25 years and has decreased as a proportion of all housing. Researchers say that while official figures show apparent growth in the past decade, that is mainly due to a 2016 state government statistical re-definition.
Meanwhile, a recent City Futures report shows that 144,000 households around NSW are currently experiencing the unmet need for social housing.
Coalition's glaring failure on supply
"This election, looking at the platforms of both major parties, we see a glaring absence of any pledge to confront the mounting problem of unmet housing need – or even to stabilise social housing representation within the overall property market," says Professor Pawson from the City Futures Research Centre .
NSW Labor will not increase state-funded social housing programs such as the Social and Affordable Housing Fund, unlike Queensland's government which has committed to adding an additional $1 billion to its housing future fund.
Neither party is willing to tackle developers by suggesting that there be mandatory affordable housing included in new developments.
Rental crisis unprecedented as renters and prices soar
The latest census reveals that more renters will head to the polling booths than ever before. Approximately 30% of people in NSW rent their homes, 55% of which are families with children. This is a 17.5% increase since 2016, with NSW rental tenure growing the fastest.
Renters are more vulnerable than homeowners being more than four times as likely to be in housing stress, putting more than 30% of income towards housing.
The median rent in NSW is $590 for metropolitan areas and $475 in regional NSW. Sydney has experienced an 18% increase in the last 12 months, and up to a third in some areas.
While regional rents have only increased by 8% over the same period, they are still up 28% on pre-pandemic levels.
Ban on secret rent bidding
Labor, along with the Greens and key independents, will introduce bans on 'secret' rent bidding to make rental negotiations more transparent. This means that if one applicant offers over the asking price, all other applicants will be notified.
The government has already introduced a ban on solicited rent bidding, meaning real estate agents and landlords can't explicitly ask applicants to bid against each other.
Both majors and the Greens will introduce measures to rollover bonds to new properties and have recognised the need to half "no-fault" evictions. Labor will introduce a framework of 'reasonable grounds' for eviction, including minimum notice periods while the government is set to increase the notice period for no-fault termination at the end of a fixed-term lease from 30 days to 45 days.
AirBNB off the hook
Neither major party is committed to better regulating Airbnb, which could increase rental supply. 
According to Professor Pawson, "in some parts of NSW and the rest of the country, perfectly good long-term rentals are becoming Airbnbs – causing more strain on the housing and rental market," says Pawson.
The Greens want a rental freeze until wages catch up with rents as well as improve the 'minimum habitability standards' of rentals. The Greens want all properties to be mould and damp-free, have appropriate heating, roof-venting and waterproofing with compulsory energy efficiency standards, and internet access.
Byron Bay blue between "Airbnb mafia" and grassroots groups highlights costly housing crisis
Renters experience disproportionate energy bills due to poorly insulated houses. Research from the Crawford School of Public Policy at ANU published last year estimated that renters pay around 8%, or $150, more each year for their energy bills because of the inadequate standards in their rental homes.
While Labor will spend more on rooftop solar, it is unlikely these will be installed on rental properties where owners will see less of the benefits. The coalition has provided a one-off $250 energy rebate
Transport and tolls
Ramping up of toll-road costs has meant that it can now cost up to $220 a week to travel to and from the city for Western Sydney residents. Labor has promised to cap toll fees at $60 per week.
The Coalition has pledged an additional $1 billion for western Sydney roads and $1 billion for regional roads over the next term. Labor has matched the western Sydney commitment and will provide $225 million for emergency flood infrastructure in western Sydney.
Labor has also promised to make toll-road contracts with toll-road monopolist Transurban public, and both majors have committed to various metro lines throughout the state capital.
Wage growth
The levers that state governments can pull to impact wage growth are limited.
With wages trailing inflation, Labor has promised to repeal the public services wage gap, impacting the 430,000 public servants in NSW.
The wage cap was one of the main issues that saw rolling strikes by nurses, teachers, paramedics and transport workers across the state last year.
Treasurer, Matt Kean, has said Labor's policy would "destroy the economy and it will destroy the opportunity we've created for the next generation". 
Perrottet has cited treasury modelling to show removing the cap could cost at least a $9 billion if pay rises were in line with inflation, though Minns has said that "Labor has never promised a 7.5, 7.8 wage increases in New South Wales".
Last year, Reserve Bank of Australia (RBA) governor Philip Lowe said wage growth of about 3.5 per cent would keep the economy moving, but any higher was a risk.
Gambling
Gambling costs NSW households billions of dollars a year, an issue particularly impacts Western Sydney, which incurs 63 per cent of Greater Sydney's total poker machine losses.
See MWM's examination of gambling policies leading into the election for more. Player losses in NSW are nearing $10bn a year on turnover approaching $100bn. The Crime Commission joint task force found money laundering by crime gangs to be rife in pubs and clubs. Dominic's plan to introduce a cashless gaming card is perhaps his most decisive policy of the election, and has not been matched by Labor's Chris Minns.
The endless harm of pokies gambling – Perrottet and Minns at odds as Election looms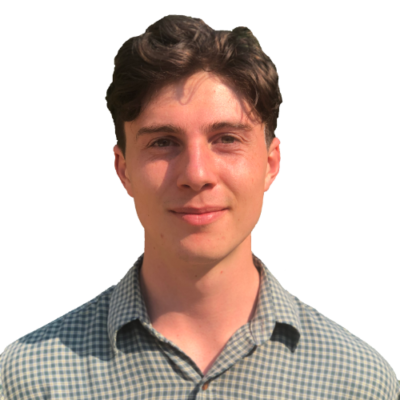 Callum Foote is a reporter for Michael West Media.
Callum can be contacted on [email protected]