The Big Four, the relentless architects of global tax avoidance, have returned to the insolvency business, despite selling out of it 15 years ago because of overweening conflicts of interest. When it became known last year that the bosses of PwC, EY, Deloitte and KPMG had been getting together for cosy dinners, and given the billions they make from government consulting, Labor asked the competition regulator to investigate cartel behaviour. Nothing much happening there. The Big Four may have begun as auditors, but they are expanding into everything from advisory and consulting to mopping up lawyers and now liquidators too. Michael West reports, with advice from retired UNSW accounting academic, Jeffrey Knapp.
Two weeks ago, Australian Associated Press carried an alarming report that KPMG Australia had agreed to acquire Ferrier Hodgson. The merger would create one of Australia's largest restructuring and forensic advisory businesses.
It will also create one of the largest conflicts of interest in the history of the Australian accounting profession. Apparently, the combination involves 27 insolvency partners and 200 specialists across the country.
KPMG Australia chief executive, Gary Wingrove, lauded the merger: "The rationale for the merger was compelling, with KPMG and Ferrier Hodgson a great fit strategically and culturally." said Wingrove. The tie up would strengthen the level of service offered by KPMG in the restructuring and forensic advisory sphere.
The stunning hypocrisy of the KPMG Ferrier Hodgson merger announcement demands a brief history lesson in KMPG ethics. A little scrutiny and leadership from Australian regulatory oversight bodies of the accounting profession wouldn't go astray either. Despite press leaks that it is looking into the market dominance of the Big Four, the Australian Competition and Consumer Commission (ACCC) remains mum.
When it comes to the Big Four, it is not so much a case of market dominance but global dominance; dominance, that is, over governments.
Then there are the Financial Reporting Council (FRC), Australian Securities and Investments Commission (ASIC), Chartered Accountants Australia and New Zealand (CAANZ) and Australian business leaders such as those who occupy the plush board seats at the big banks. Mute, the lot.
History Lesson in KPMG ethics
There was a time when KPMG, and its major audit client ANZ Bank, did not think KPMG should have such big aspirations in the insolvency services industry.
Around May 2004, KPMG demerged its insolvency division, creating the independent insolvency firm McGrathNicol. At that time, the Fairfax reported that KPMG's big audit clients, including ANZ, had pushed KPMG to hive off its insolvency division because of audit independence concerns.
The chief executive of KMPG at the time, Lindsay Maxsted was quoted saying, "It has been a tough decision but it's clearly in the best interests of the people working in the area. It's unfortunate from one view but that's what the market wants".
The (then) KPMG partner, Tony McGrath, reportedly claimed that KPMG had canvassed the separation with big audit clients [like ANZ] before making the decision. He was quoted saying, "They [audit clients like ANZ] were the ones who raised it in the first place. They made it very clear they could not use us [for extra work in insolvency] because of the audit relationship …"
Indeed, ANZ is a big audit client for KPMG. The ANZ financial report for 2018 shows KPMG received total fees of $22.4 million from ANZ with $15.8 million being for the audit or review of financial reports. KPMG's audit fees would be dwarfed however by what ANZ has paid for insolvency services from McGrathNicol and Ferrier Hodgson.
This is a conflict of interest conundrum which seems impossible to overcome. It looks bad if an audit firm has a client, such as ANZ, which can positively influence the financial health of the audit firm with significant work in the insolvency industry. It taints the independence of the bank's audit report.
Around August 2011, a report in the AFR reiterated that it was incompatible with audit independence for KPMG to run one of Australia's largest insolvency services businesses. According to this report, Lindsay Maxsted's judgment was that insolvency services at the major accounting firms, which typically had banks as clients, were no longer compatible with other services such as audit and tax. Tony McGrath said "I think it was right thing for both groups, certainly for us, but also KPMG. This the way the sector has gone – to boutiques, away from the big firms, and the clients like that."
Westpac's Auditor, PwC, Hoovers up PPB Advisory
Seven and a half years later, Lindsay Maxsted is Chairman of Westpac's board of directors. Westpac's annual report for 2018 shows that its external auditor, Big Four audit firm PricewaterhouseCoopers (PwC), raked in $27.5 million from the bank during the year with $23.3 million for audit fees.
In June 2018, PwC announced it had merged with PPB Advisory, resulting in 22 partners joining PwC. The (then) PBB Advisory CEO, Daniel Bryant said: "We are delighted to be joining PwC and excited by the client service proposition our combined teams will create, both in the restructuring and transaction related services markets as well as management consulting".
All of this begs the question: What does Lindsay Maxsted, Westpac Chairman, think of having an auditor for the bank that has a conflict of interest because of the sheer scale of its insolvency services division? How much did Westpac pay PPB Advisory for insolvency services last year? Who in PwC would now be silly enough to qualify the audit report of Westpac and put this enormous Westpac-based fee income at risk?
ANZ's Auditor, KPMG, Hoovers up Ferrier Hodgson
ANZ now seems to have the same problem with KPMG that it had back in 2004; the same problem that Lindsay Maxsted identified before his chairmanship of Westpac.
What does ANZ's Chairman, David Gonski, think about it all? The bank under his leadership has an external auditor relationship which is cemented by ANZ directly or indirectly pulling the levers on large scale activity for insolvency services available to KPMG.
Back in 2004, ANZ apparently approached KPMG to divest its insolvency division because of concerns over audit independence. Did KPMG consult with ANZ in 2018 before acquiring Ferrier Hodgson? It is hard to imagine ANZ saying "Yes, we have changed our minds. Yes, we think you should purchase one of the biggest insolvency services business in Australia. Yes, we now like conflicts of interest because that is standard practice in Australia's business environment. Yes, we would like a highly conflicted auditor."
According to ANZ's annual report for 2018, ANZ has a Group Stakeholder Engagement Model for Relationship with External Auditor. But the words in corporate governance statements are meaningless without action. In this regard, the relevant question is: How can KPMG (replete with Ferrier Hodgson) continue as ANZ's auditor without turning ANZ's corporate governance statement into window dressing?
Regulatory Oversight Bodies – the Sound of Crickets
The Royal Commission into Financial Services showed business ethics and effective regulation of standards in Australia have dropped to an unacceptable level. They are poor because regulatory oversight bodies have let the market decide what is tolerable. When the market rules by the rule of greed, the most powerful will pursue profit at all costs including by dispensing with principles, ethics and standards.
Shamefully, effective standards in the accounting profession appear to be at low ebb. PwC's acquisition of PPB and KPMG's acquisition of Ferrier Hodgson have been completed with lip service paid to the principle of audit independence. Wordy statements about audit independence are not enough. Audit independence must be calibrated in practice. Who is going to make that happen for ANZ and Westpac?
Road-bump for government by consultants amid UK calls for Big Four bust-up
The acquisitions of PPB Advisory and Ferrier Hodgson should be raising alarm bells at the ACCC and more generally in the Australian Parliament. The concentration of insolvency services in Big Four Audit firms is contrary to audit independence and competition in the Australian accounting profession.
Regulatory bodies such as ASIC and CAANZ should likewise try to find a fearless voice to challenge the Big Four audit firms when ambition for fee growth is at odds with the public need for audit independence.
In recent history, regulatory nonchalance is a norm though. Therefore, it may fall to the likes of Lindsay Maxsted and David Gonski to exercise real leadership in their current positions to remove PwC and KPMG as bank auditors.
If not now, when?
Public support is vital so this website can continue to fund investigations and publish stories which speak truth to power. Please subscribe for the free newsletter, share stories on social media and, if you can afford it, tip in $5 a month.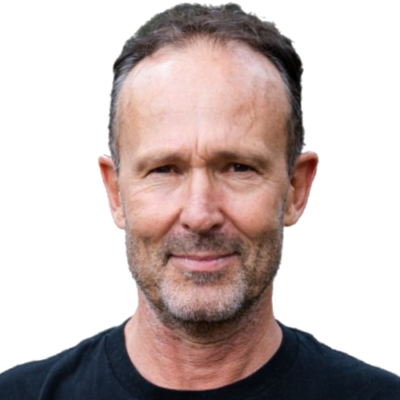 Michael West established michaelwest.com.au to focus on journalism of high public interest, particularly the rising power of corporations over democracy. Formerly a journalist and editor at Fairfax newspapers and a columnist at News Corp, West was appointed Adjunct Associate Professor at the University of Sydney's School of Social and Political Sciences.